Saturday 20 January marks the one-year anniversary of Donald Trump's inauguration. Love him or hate him, there's no denying his impact. Here's a look around the world at Trump's influence region by region.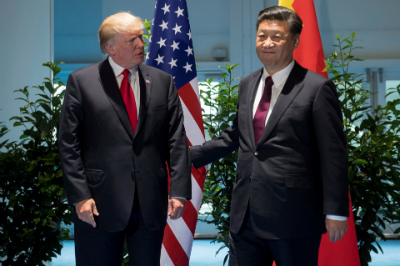 Japan's
Shinzo Abe has put enormous energy into building a good relationship with Trump, enabling him to strengthen Japan-US security ties while diverting Trump's attention away from potentially more divisive bilateral trade and commercial issues. Trump has rattled
South Korea
with demands to renegotiate the Korea-US Free Trade Agreement (FTA) and with his mercurial, provocative behavior, but his efforts to ratchet up economic and political pressure on
North Korea
have boosted international urgency to seek a solution.
China's
Xi Jinping has (thus far) skillfully avoided serious frictions with the US over trade and North Korea –
though both will become more difficult in 2018
– and used Trump's disdain for multilateralism and withdrawal from US global leadership to expand China's soft power in Asia and more broadly.
US-
India
relations are at their strongest in decades, but Trump's bellicose rhetoric and a threat to withhold financial assistance
have severely set back US relations with Pakistan
, which will pivot even more into China's orbit. Finally, governments in Southeast Asia remain apprehensive about the Trump administration's approach to the region. Trump's "free and open Asia Pacific" strategy is undermined by US withdrawal from the Transpacific Partnership, an enormous traced deal, and there is no progress on bilateral FTAs with Southeast Asian countries. The current US administration is also perceived to be placing less emphasis on the South China Sea issue.
– Evan Medeiros, Managing Director, Asia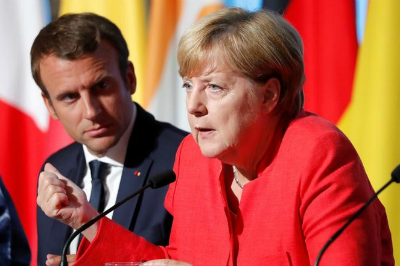 Election victories for pro-EU candidates and accelerating growth have generated optimism among the European establishment. As a candidate and then president-elect, Donald Trump was explicitly hostile to the European project. But as president, he has either had a change of heart or accepted advice not to confront the EU. There will be no quick FTA for the
UK
to reward it for Brexit
. But Europe shouldn't get too comfortable. There has yet to be a Trump-era crisis in transatlantic relations, but one could easily erupt if the European Commission continues to probe the tax arrangements of US multinationals or
French
President Emmanuel Macron goes too far with "Green trade tariffs." Defense spending shows no sign of increasing, as there is now a consensus that the Trump administration would honor NATO's Article 5 if a member were attacked. At their peril, Europeans have convinced themselves that all is well.
– Mujtaba Rahman, Managing Director, Europe and Charles Lichfield, Associate, Europe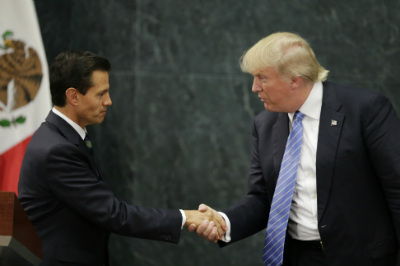 In Latin America,
Trump's election has had the biggest impact on Mexico
, where his push to renegotiate NAFTA is generating immense uncertainty in the run-up to Mexico's presidential election in July. In
Cuba
, Trump moved to partially roll back President Obama's opening, which will likely dampen tourism and darken the already challenging economic outlook on the island as it readies for a political transition. In another departure from Obama's policies, Trump struck a much more confrontational stance toward
Venezuela
, imposing financial sanctions that have put immense pressure on the government and will complicate any potential debt restructuring talks as the Maduro administration stumbles into default. Finally, Trump's more aggressive stance on immigration will have a meaningful impact on Central America, particularly
El Salvador
, where he recently ended protective status for 200,000 Salvadorans in the US, and potentially on
Honduras
, whose participation in the same program is up for renewal in July.
– Risa Grais-Targow, Director, Latin America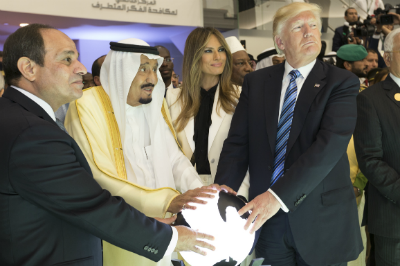 President Trump's transactional and personalized approach to politics has reinforced the power of authoritarian strongmen in the Middle East and North Africa. Yet, despite their honeymoon with Trump, the leaders of
Saudi Arabia
,
Egypt
, the
United Arab Emirates
, and
Israel
are all hedging their bets on the US by exploring counterbalancing relations with other global powers. Trump's laissez-faire diplomacy has widened the rift in the Gulf Cooperation Council. His recognition of Jerusalem as Israel's capital will leave the peace process more damaged than ever. Yet, his successes against the Islamic State and
support for Saudi modernization under Mohammed bin Salman
will probably be remembered as big wins.
– Ayham Kamel, Practice Head, Middle East and North Africa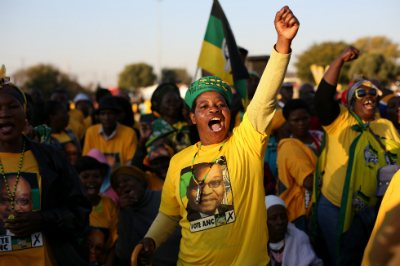 Africa has always been a low priority for US foreign-policy, but the Trump Administration
has ignored the region almost completely
. The White House took months to appoint the Senior Director for Africa to the National Security Council, following a few failed attempts, while the critical position of Assistant Secretary of State for African Affairs at the State Department remains vacant. The now-infamous "sh*thole" comments have made it diplomatically impossible for African governments to cooperate with Washington on anything beyond common military priorities and day-to-day work with the State Department, USAID, and other well-established government agencies – at least in the near term.
– Amaka Anku, Practice Head, Africa and Darias Jonker, Director, Africa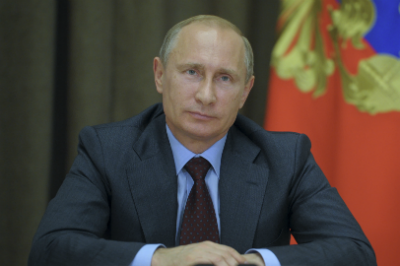 Flare-ups over Ukraine and Syria, diplomatic expulsions, multiple US investigations into Russian electoral interference, and new sanctions – this can't be where the White House and Kremlin thought they'd be after a full year of the Trump presidency. US-Russia ties won't get much better in the second year, because there's no clear path to solving fundamental disagreements. Still, Washington and Moscow are eager to avoid direct confrontation, so the relationship probably won't get much worse. With rapprochement on the shelf, other states in the region will seek to work with the Trump administration. Moscow won't like it, and it adds to the problems with Washington, but it won't significantly damage regional relationships.
– Alex Brideau, Director, Eurasia