This week's superforecast
What percentage of the vote will Golden Dawn and the Communist Party of Greece win, combined, in the next Greek parliamentary election?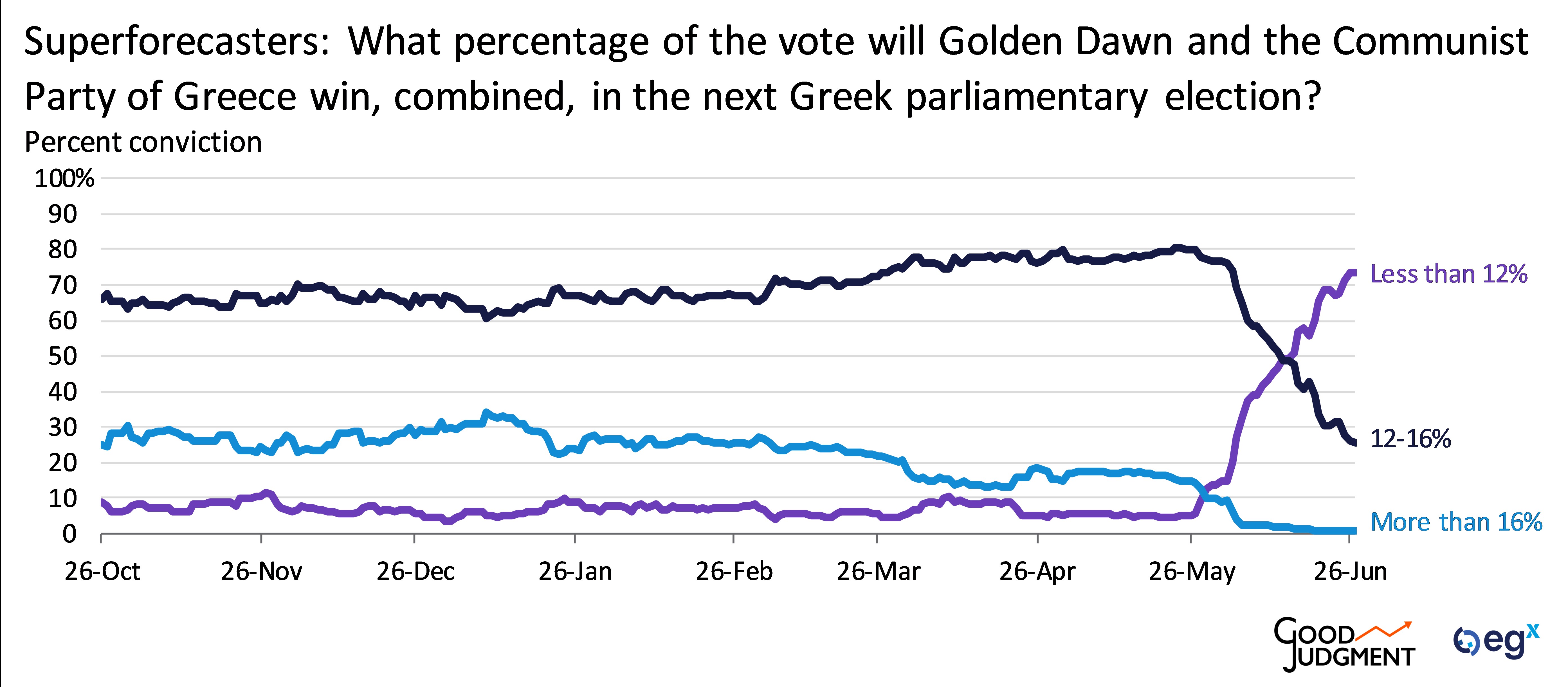 The Superforecasters assign a 73.5% probability that Golden Dawn (XA) and the Communist Party of Greece (KKE) win less than 12% of the vote combined in the 7 July Greek parliamentary election.
Eurasia Group expects New Democracy (ND) to achieve a majority in parliament on its own. However, there is a chance that it needs to look to centrist KINAL for support. There is also an outside chance of repeat elections.
ND's platform has focused on improving the business environment and reducing taxes for both households and firms. And while lowering taxes is a priority, it would abide by stringent post-bailout fiscal targets, using any fiscal headroom to gradually lower the tax burden. The outlook for structural reforms would improve somewhat.