Jokowi headed towards re-election
President Joko Widodo (Jokowi) is set to comfortably win re-election in the presidential election on April 17, beating out his opponent Prabowo Subianto. Jokowi's coalition is also set to perform well and increase its majority in parliament.

Jokowi has benefitted from price stability especially on key household state goods, which he has maintained through price controls and freezing/reversing cuts in fuel and electricity subsidies.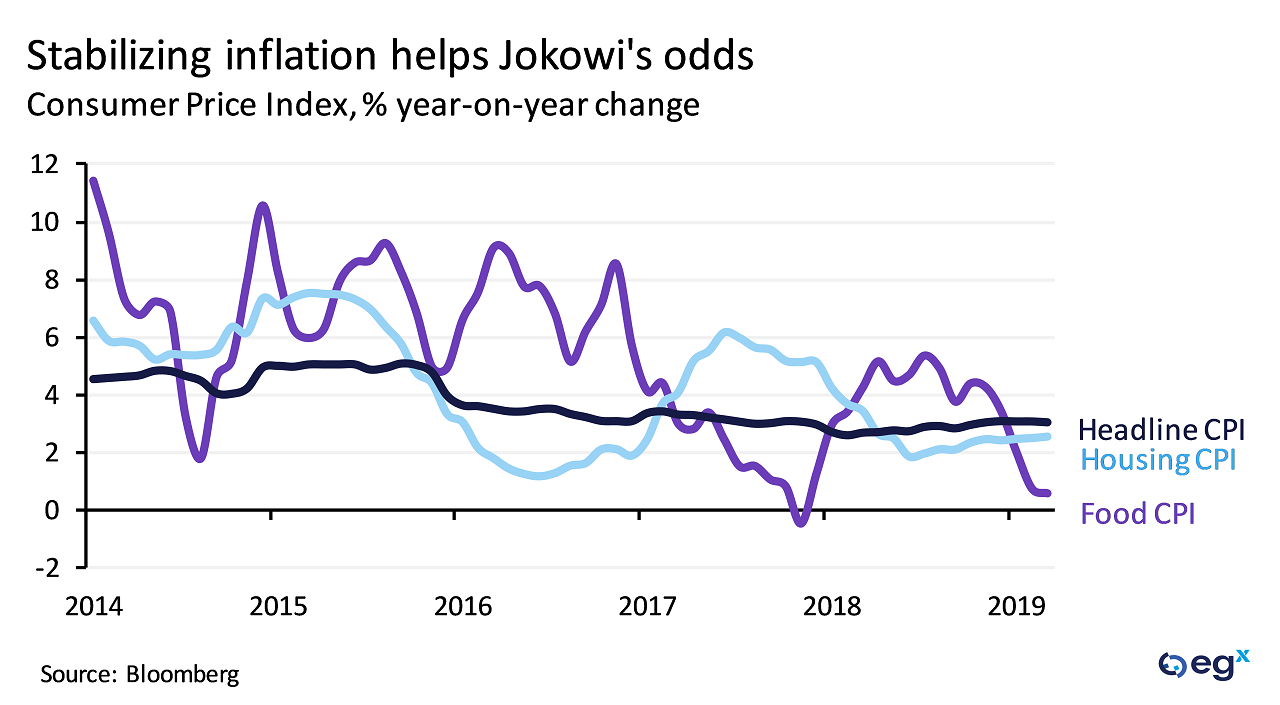 The election has been marked by heighted populist and nationalist sentiment, and has reinforced Jokowi protectionist disposition. These pressures will continue following the vote, especially in the natural resources sector where Indonesia has sought to build a domestic downstream/processing industry.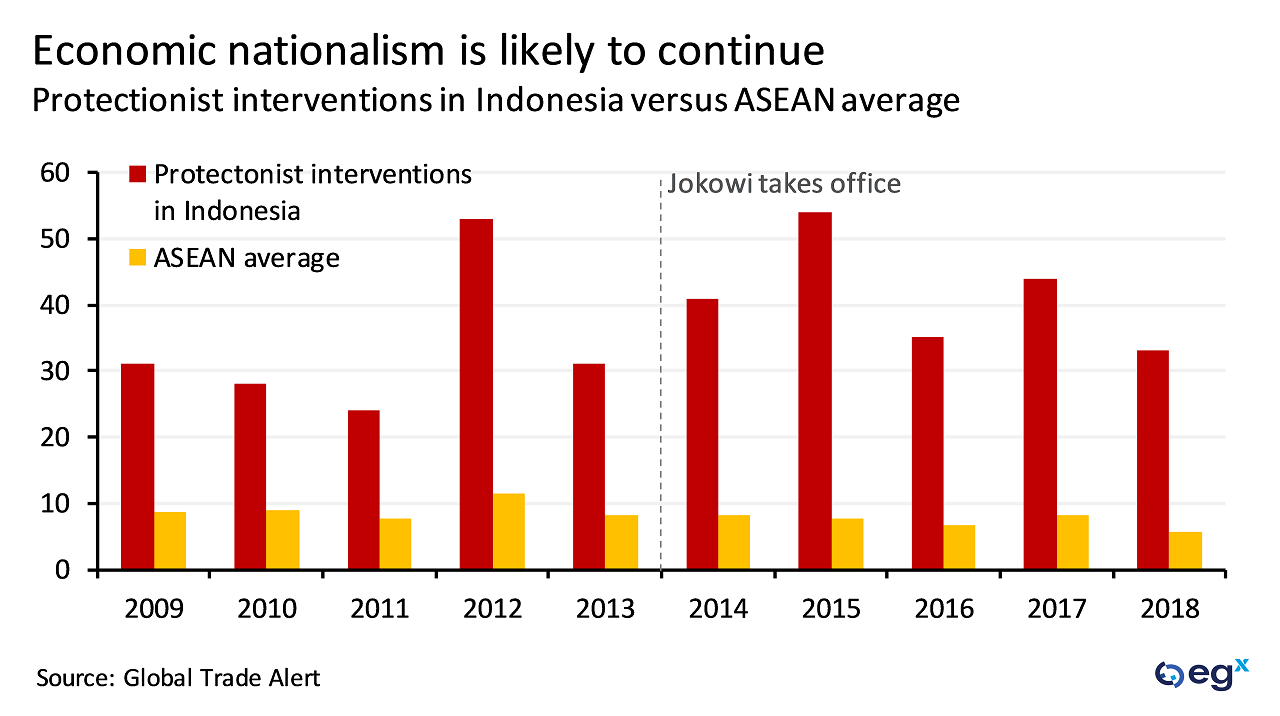 Outlook after the election
Despite his statist principles, Jokowi will likely try to pursue a closer economic relationship with China in his second term, particularly in infrastructure. A key part of this strategy will be to push through a highly publicized China-backed rail project, which has run into costly delays with land procurement.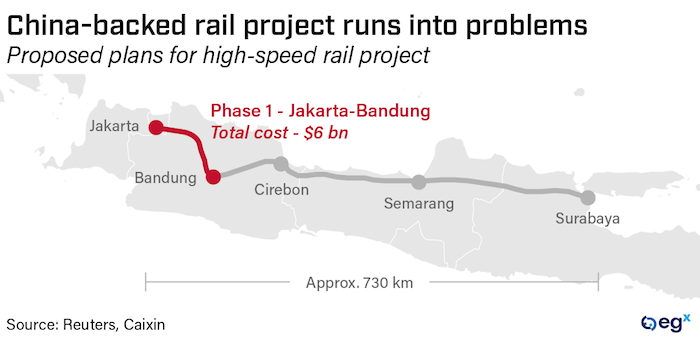 Jokowi's efforts will try to turn around Indonesia's struggles to attract FDI. Despite this, the prospects for addressing the underlying structural issues of state-owned enterprises and weak non-commodity exports will remain bleak.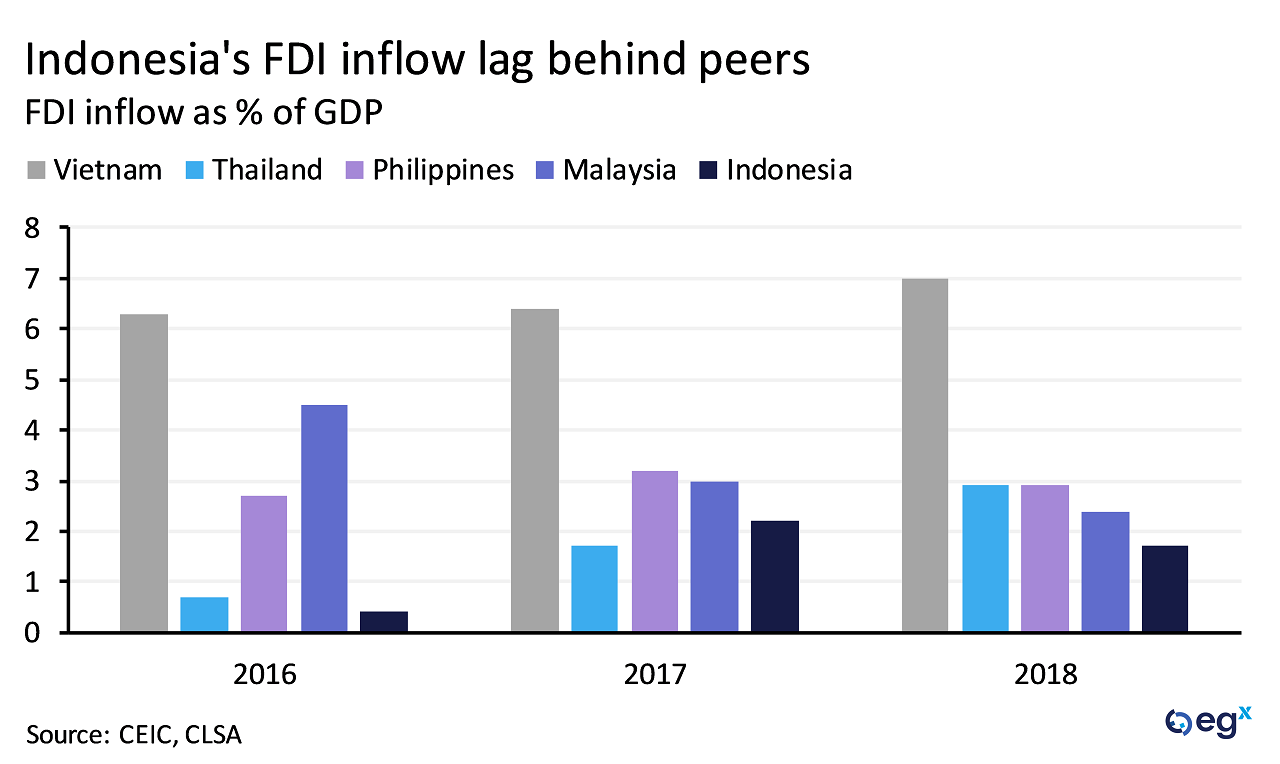 Jokowi's efforts to court Chinese investment will be undermined by growing anti-Chinese sentiment, which has been tied to the Islamization of politics. These trends do not threaten Indonesia's secular democracy, but will affect the extent to which Jokowi is able to maintain favorable ties with China.