US-China: Trade war escalation
US President Donald Trump on Thursday threatened by tweet to levy 10% tariffs on an additional $300 billion in Chinese imports starting 1 September. The surprise announcement came as US and Chinese negotiators wrapped up
the latest round of trade negotiations
in Shanghai without any tangible breakthroughs.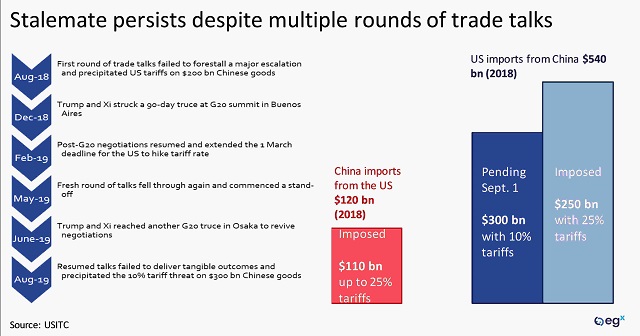 The most important issues for the near-term outlook around trade talks are
the fate of Huawei
and Beijing's commitment to purchase US agricultural goods. The temporary general license (TGL) granted to US firms supplying products destinated for Huawei's consumer units is set to expire on 19 August and is the next key benchmark in the US-China relationship over trade and technology.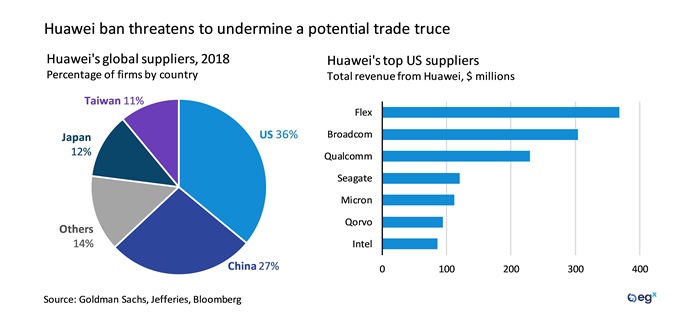 If the US fails to offer a lifeline to Huawei, Beijing will likely
take retaliatory actions
and might have little incentive to move forward with its stated plans to step up purchases of US agricultural products.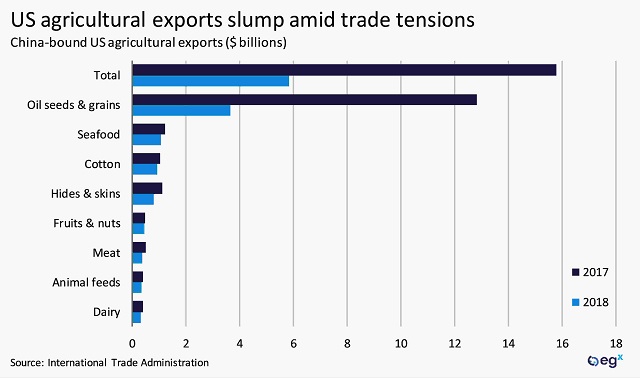 Geo-economic risks for China
China's economic growth continues to slide
, hitting a three-decade low of 6.2% in the second quarter. Chinese President Xi Jinping held two economic meetings with officials and politburo members earlier this week, without announcing major new stimulus measures.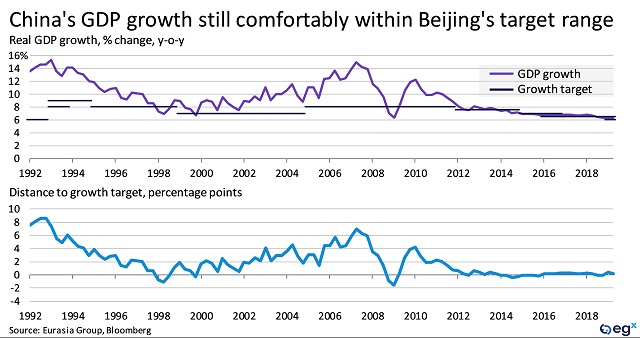 Xi will soon be joined by senior leadership for the annual retreat at Beidaihe, where the agenda will focus on US-China trade and the worsening political crisis in
Hong Kong
. The leadership summer event will be another important near-term watchpoint as it could shed light on Beijing's approach toward the US-China stalemate and Trump's sudden escalation.