The view from Beijing
On Monday, China released its slowest GDP growth print—6.2% year-over-year—since quarterly record keeping began in 1992. The data was not surprising; the era of rapid economic growth in China has ended.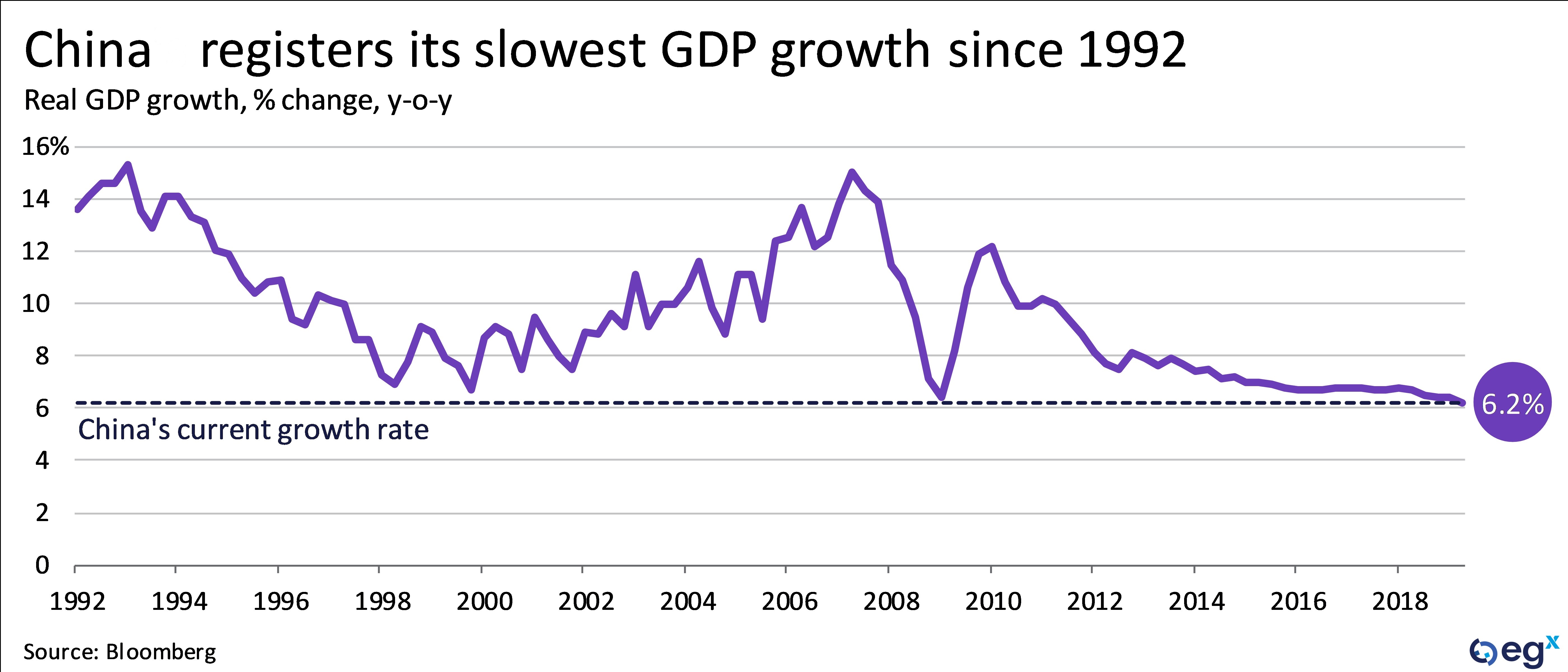 But while the rest of the world focused on the deceleration, Beijing was quietly comforted by the results: 6.2% growth is still firmly within China's official target range of 6–6.5% for 2019.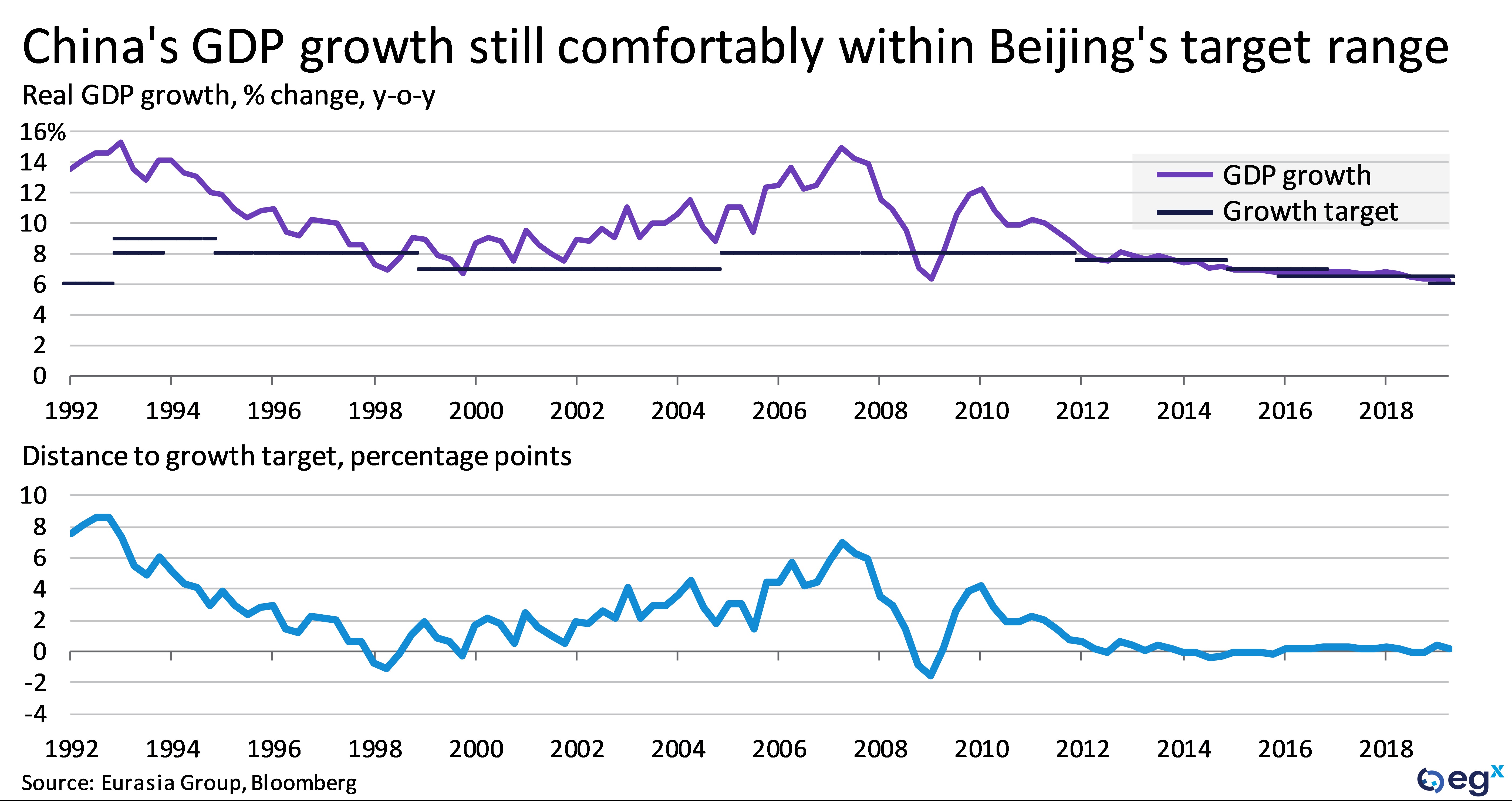 And with US-China trade tensions deepening, President Xi Jinping is likely pleased with the relatively robust growth in the face of a less supportive external environment. Absent a sharper deceleration that risks sub-6% growth, officials are unlikely to alter the current range of stimulus efforts.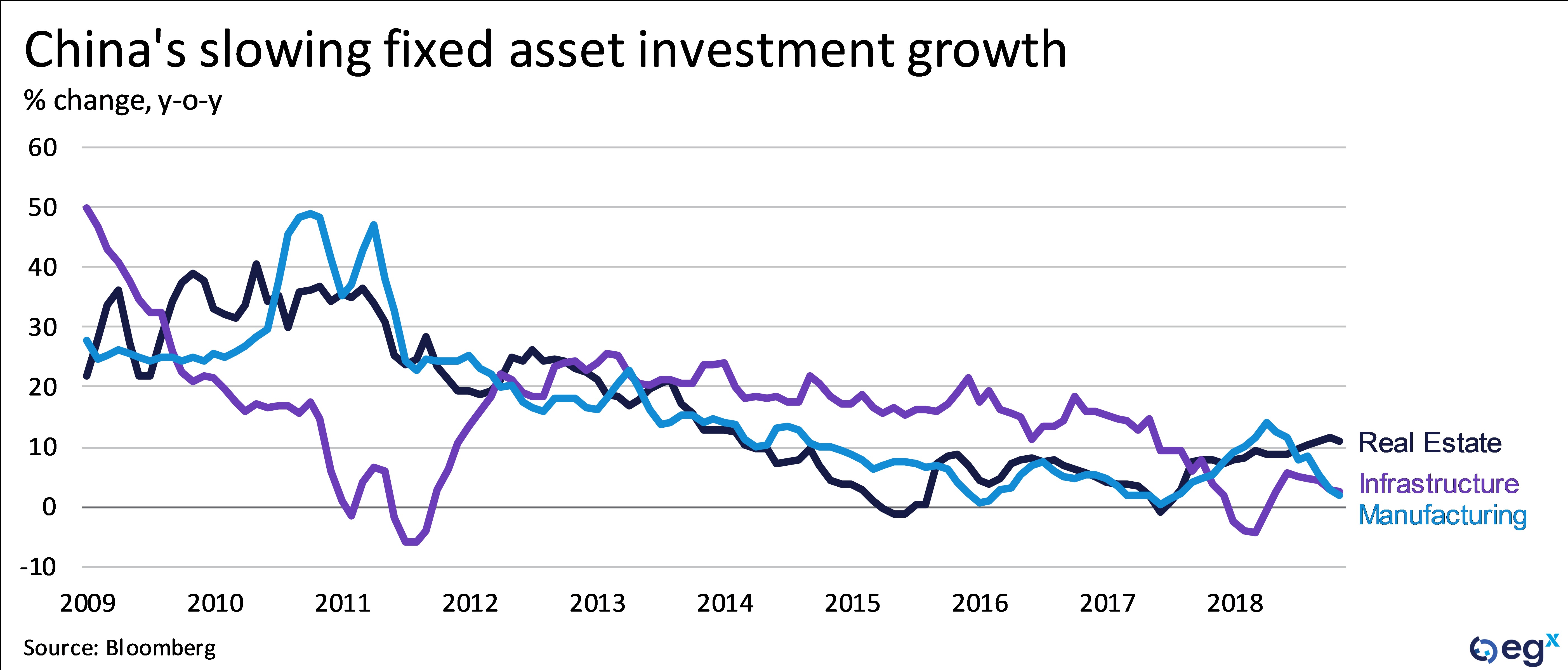 Slower but steady
In this context, the government will continue to support growth, although primarily to aid in China's structural transition to a consumer and services-led economy. These efforts have included targeted tax cuts, alongside a push for more household consumption, but these efforts do run the risk of increasing household debt alongside an already large stock of corporate debt.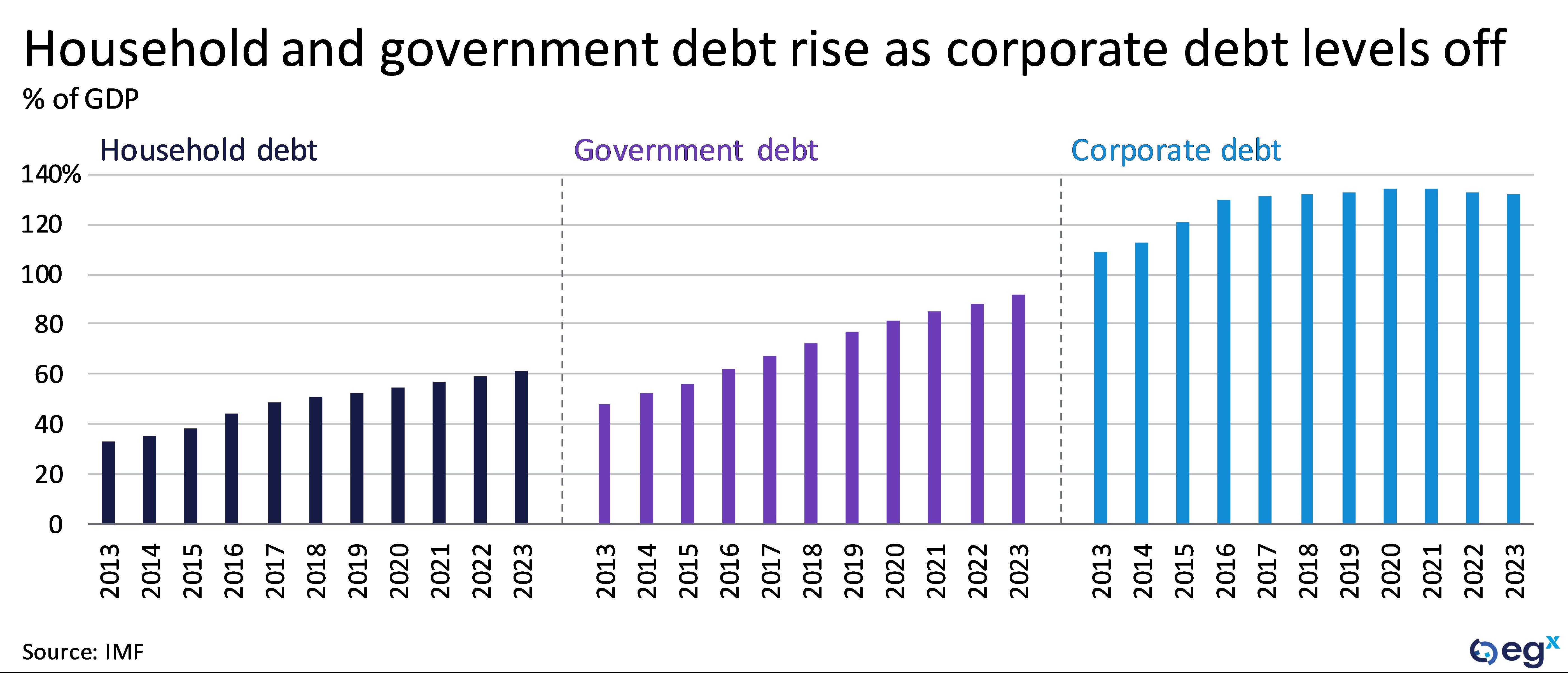 Meanwhile, employment is the core of Chinese economic and social stability. Beijing will target stimulus toward improving labor market conditions, which have continued to deteriorate so far in 2019.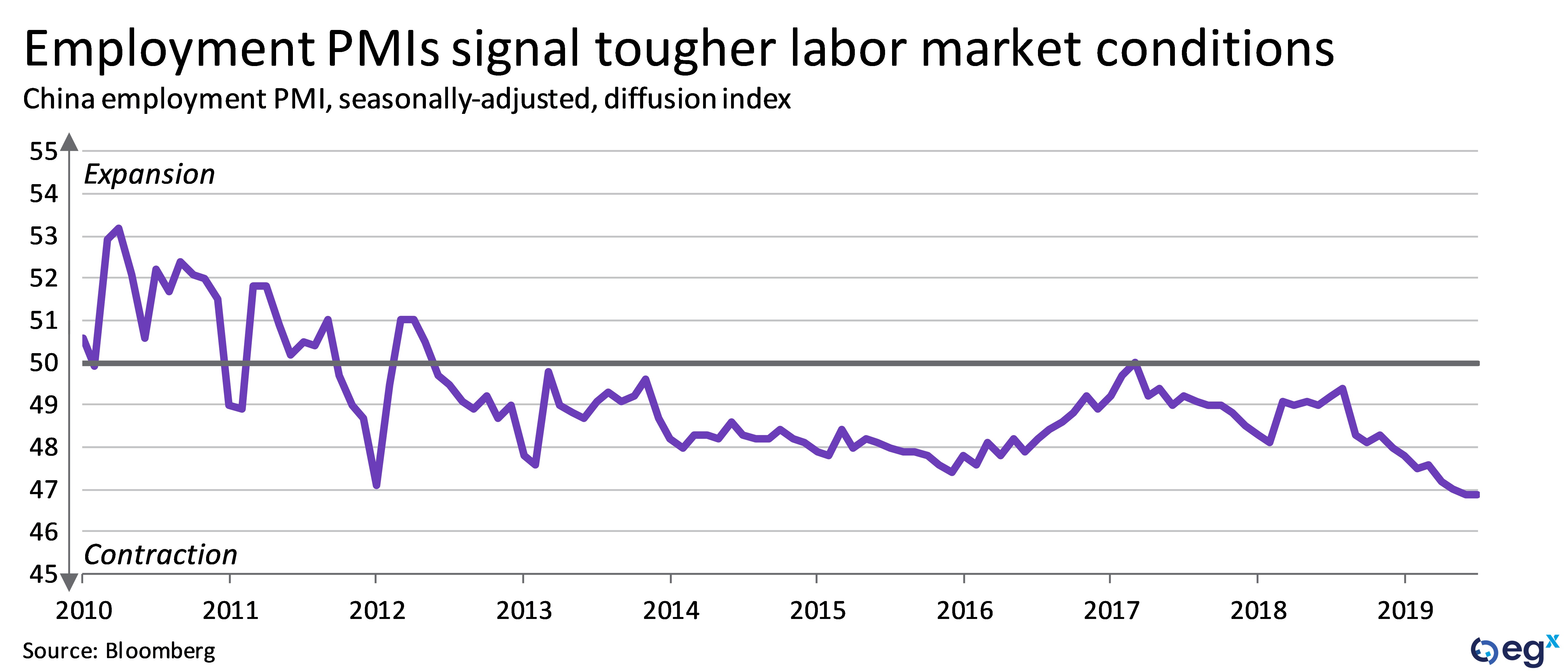 And even as policymakers try to offset the impact of US-China trade conflict, it will continue to have a material impact on private business sentiment. The odds of a speedy and lasting resolution on this front are not too encouraging.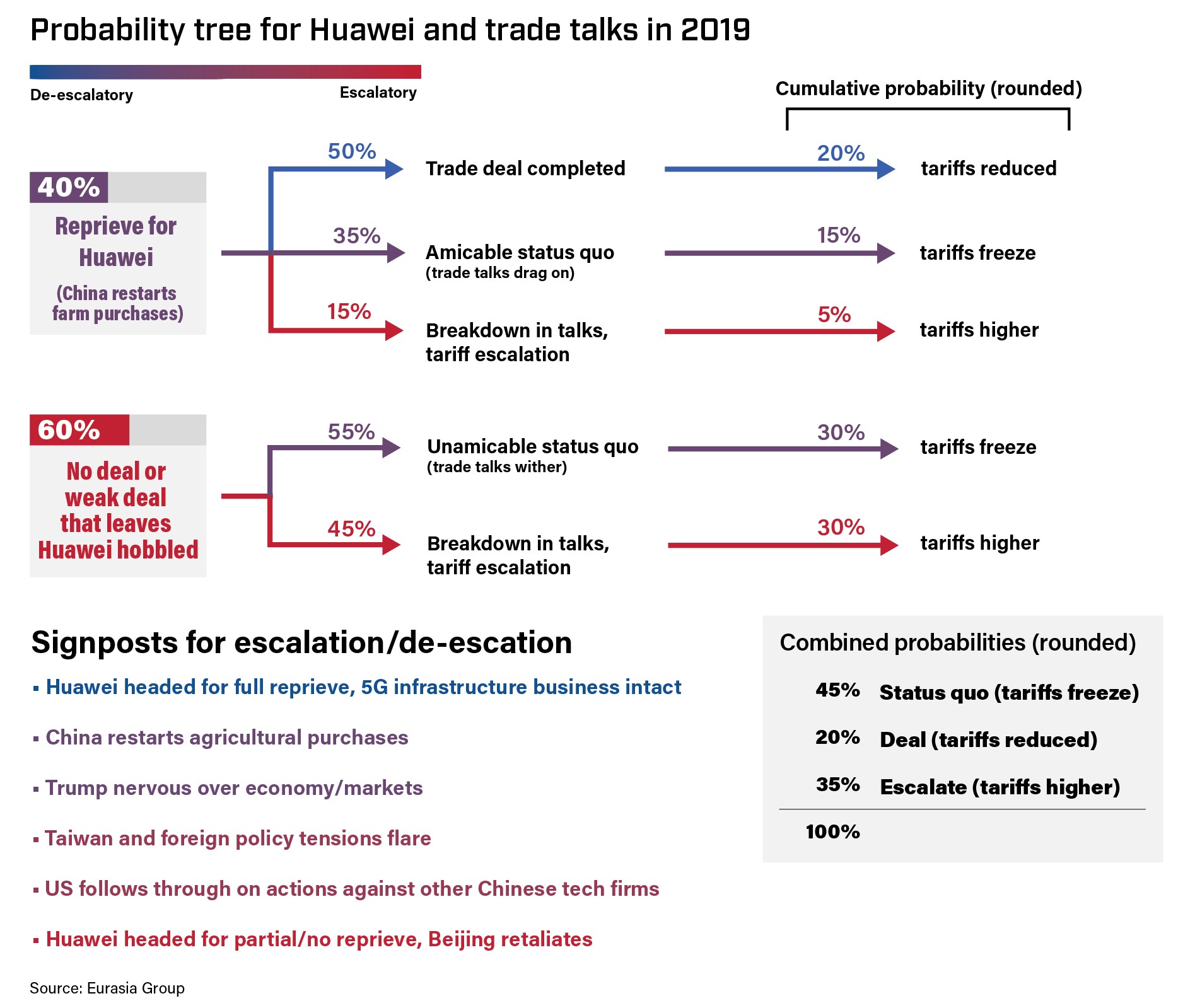 Read about US-China in our Top Risks for 2019 report, and learn why Eurasia Group is watching Huawei closely.