US President Donald Trump just announced today that
the US and China had nearly concluded a "Phase 1" agreement
including increased Chinese purchases of US agriculture goods and stronger intellectual property protections in exchange for halting further US tariff escalation against China. Trump said that he intends to finalize the Phase 1 agreement by the time he meets with China's President Xi Jinping in Chile for APEC meetings in late November. So the US-China mini-deal has arrived … what impacts might it have?
US side
The first area of concessions is tariffs. The Trump administration agreed today to halt further escalation of tariffs against Chinese imports, including a planned increase on 15 October. Ironically, while US tariff rates on Chinese goods have gone up substantially under Trump, US imports of manufactured goods from China reached historic highs in late 2018 and remain near those levels today.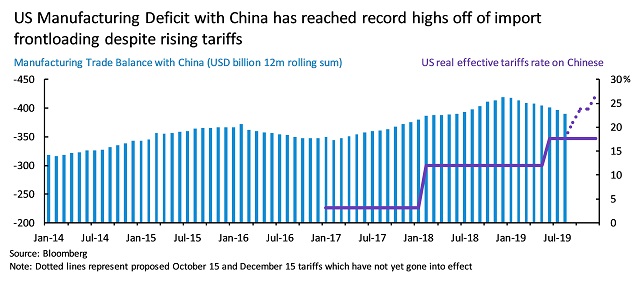 Of course, formal trade barriers are only part of the story of US-China confrontation. The US also imposed supply restrictions on prominent Chinese telecom firm Huawei this year. Today United States Trade Representative Robert Lighthizer said that the mini-deal did not include any concessions over treatment of Huawei, which are being discussed in a separate channel. But one of the watchpoints in coming weeks is whether the US approved pending licenses for US suppliers to
Huawei
as a modest gesture of good will to Beijing. A more robust reprieve is unlikely.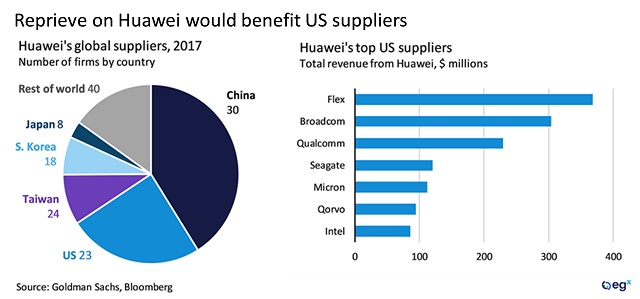 China side
For China, the most immediate impact of the mini-deal is a promise to purchase $40
–
50 billion in US agricultural products. Under the trade war China has turned elsewhere for agriculture imports, including soybeans.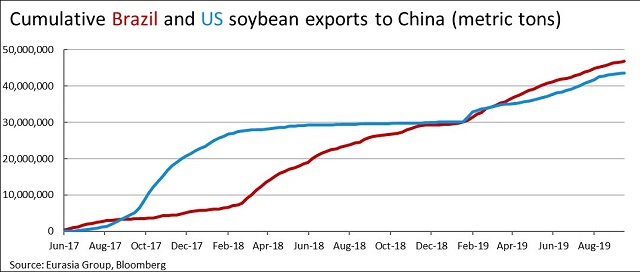 China's currency, the renminbi or yuan, has long been a point of contention between the US and China. Today US Secretary of Treasury Steve Mnuchin said that the US and China had reached a currency deal that includes commitments to "free markets" and transparency in foreign exchange interactions.
China is also strengthening commitments to intellectual property protection under the mini-deal, which has been a major complaint of foreign business in the country (and an increasing concern for Chinese business as well). While stronger intellectual property commitments are promising, significant uncertainty will linger about Chinese enforcement.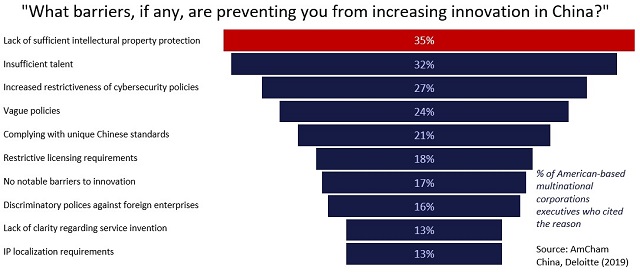 But many issues remain, both in trade and politics
While the mini-deal opens space for further negotiations (what the Trump team is now calling Phase 2), serious structural issues continue to divide the two sides. China's continued restrictions on investment in critical emerging services and technology sectors and strong state subsidies limit market opportunities for US firms. While Trump said today technology transfers will be considered in the mini-deal, he also made clear they would not be resolved. This will remain a major source of contention between China, the US, and other countries until market access meaningfully improves.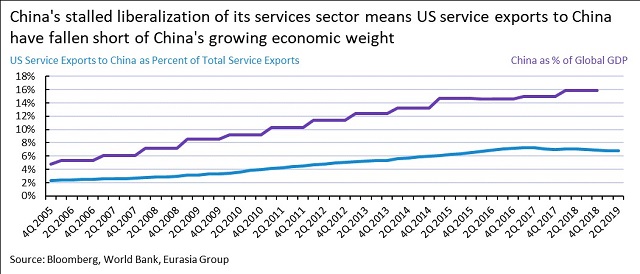 At the same time national security concerns will increasingly push both governments to pursue technology policies that limit rather than encourage connectivity with each other. This will accelerate a trend of technology supply chain relocation out of China that is already progressing.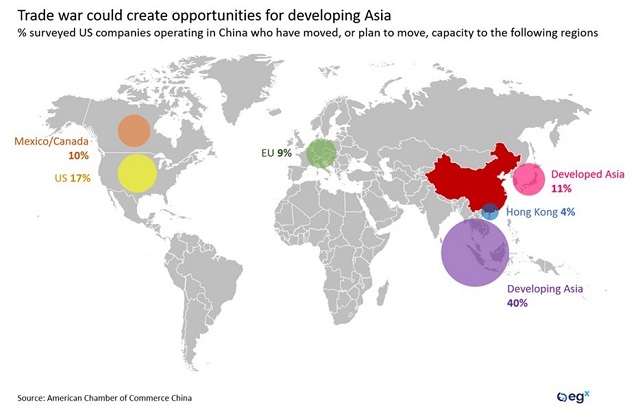 Additionally, even if the Trump White House makes a deal with Beijing, tension points between the two countries have been exposed in a number of other areas including national security, technology, and even ideology.
Prominent US companies have been caught in the cross hairs
and will remain at risk.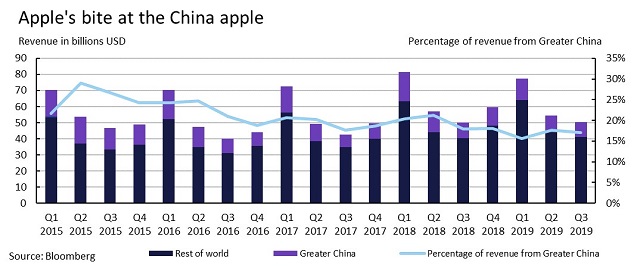 To learn more, watch US and China could reach a "fragile agreement," says Eurasia Group and Eurasia Group's Hirson on the NBA's pressure in China, Hong Kong. Read Risk 2: US-China in our Top Risks 2019 report.