The big picture
Brazilian President
Jair Bolsonaro
, a right-wing nationalist, is best known internationally for his controversial views on climate change, but at home, he is presiding over one of the most aggressive programs of economic reform in emerging markets.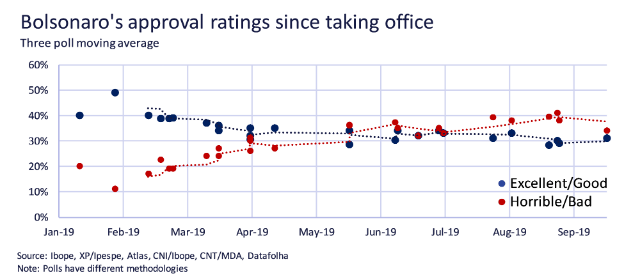 After assuming office on 1 January 2019, Bolsonaro's approval ratings sank, reflecting
rising political polarization
in the country. They have now begun to stabilize.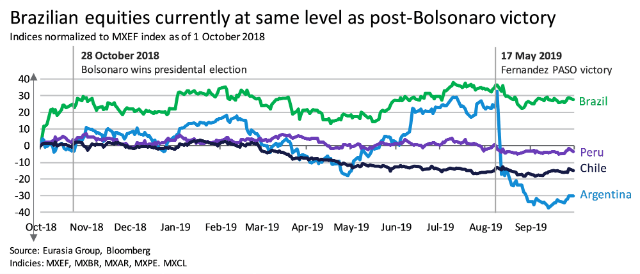 The strong outperformance of Brazilian equities versus other emerging markets and Latin American indexes over the last year is entirely due to the period leading up to and immediately after Bolsonaro's victory. Beyond that, the market is not yet convinced of economic reform implementation.

Bolsonaro's reforms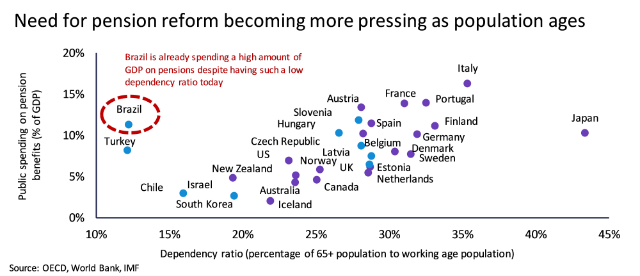 The administration is opening its reform salvo with a much-needed reform to the pension system. The lower house approved a robust reform 2 October due to broad political recognition that the fiscal costs of the current system are high and likely to rise with an aging population. Senate revisions just this week lowered the intended savings from the reform from BRL 933 billion ($233 billion) over ten years to BRL 800 billion ($200 billion) over ten years. A second round of voting in the Senate will most likely be concluded within the month.

Reforms to a cumbersome tax system are another priority, with the focus on an overhaul of value added taxes (VAT). A reform of the federal tax system alone is Eurasia Group's base case, but with governors increasingly supporting a more comprehensive tax overhaul of federal, state, and local VAT, the odds of creating a new national VAT tax is up to 40%.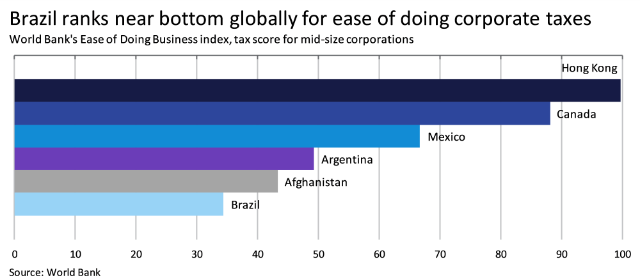 Trade agenda

Trade liberalization remains one of Economy Minister Paulo Guedes's priorities, and negotiations have resulted in an agreement between South American trading bloc Mercosur and the European Union, which now has to be ratified. The deal would be the EU's largest ever and Mercosur's first trade pact with a major partner.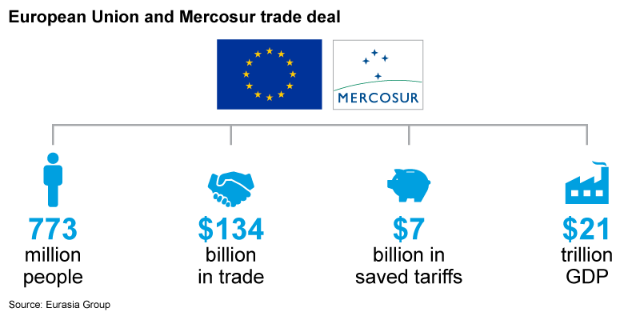 One obstacle stems from EU concerns about the impact Brazil's massive agriculture industry will have on their domestic producers.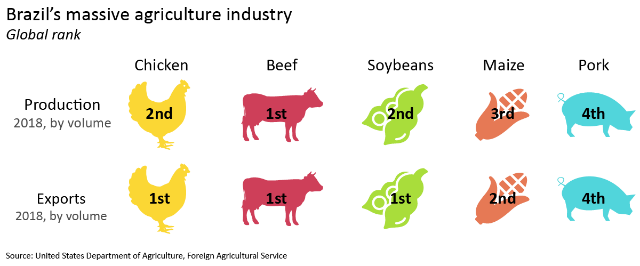 However, the deal could be in jeopardy as a result of European anger over Brazil's perceived inaction and indifference on environmental issues, a sentiment likely to be exacerbated by Bolsonaro's recent public pronouncements about deforestation of the Amazon, including at the UN General Assembly (UNGA) last week. In September, Austria's legislature voted to block the trade deal as a result of the Brazilian president's environmental policy, and France and Ireland have threatened the same if Brasilia does not do more to protect the Amazon.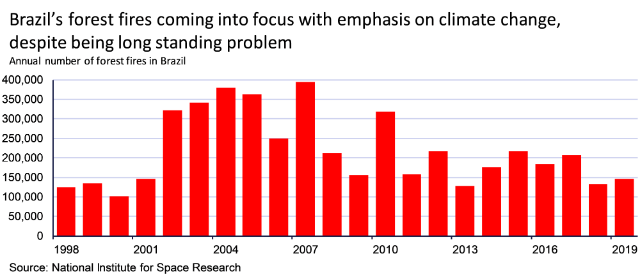 Nevertheless, our analysts believe a trade agreement will likely be signed despite the EU's environmental concerns.
To learn more, read Brazil's Bolsonaro unlikely to change tune on environmentand watch Brazil's brash, norm-breaking President Bolsonaro.