Italy: crisis averted, delayed, or neither?
The
resignation of Prime Minister Giuseppe Conte
, who headed a coalition government comprising the left-populist Five Star Movement (M5S) and the right-populist Lega, opens a fresh phase of political and economic turmoil in Italy. Conte resigned after Lega head
Matteo Salvini called for fresh elections
, reflecting his confidence that his party would emerge victorious in the polls and be able to form a right-wing government.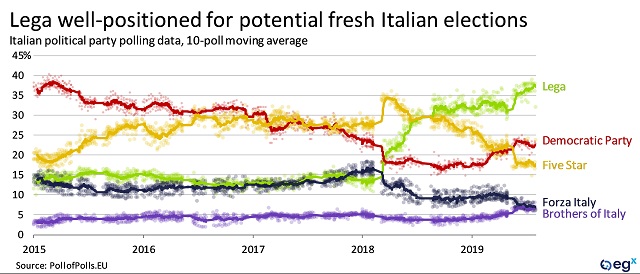 However, the crisis
may not result in fresh elections
if the center-left Democratic Party (PD) and M5S can find an arrangement that provides an alternative majority in the current parliament. While such a coalition inspired by a shared desire to avoid fresh elections and freeze out the Lega is looking more likely, it would seem to run counter to current polling, potentially radicalizing the Lega further.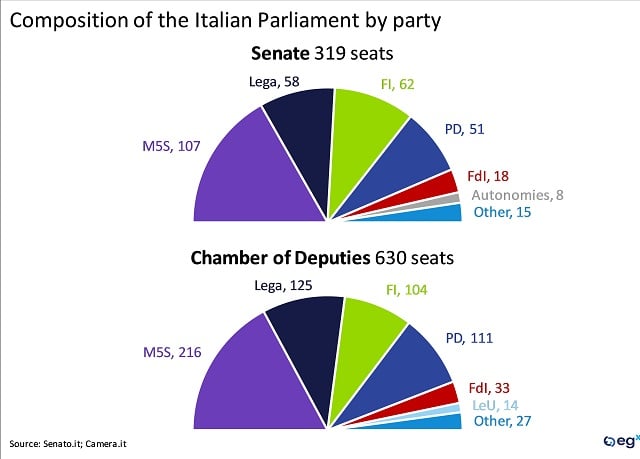 Over the last year, the Lega-M5S government was marked by growing disagreement on economic issues between the two coalition partners, reflecting differences in their voter bases. The Lega has broadened its regional appeal under Salvini but at its core remains the party of the wealthier middle classes of Northern Italy, while M5S is a newer protest party with a stronger base in the poorer Italian South.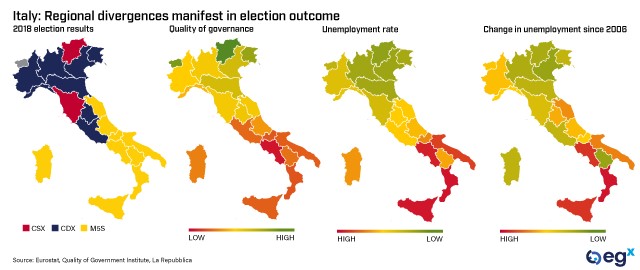 Ideological and sociological similarities between M5S and PD could make a fresh coalition on the left possible, but any such government would still be fragile reflecting its small majority and its distance from current polling trends that show the Lega far ahead. Fresh elections, whether immediately or after another government collapse, could bring new bouts of market volatility, especially if the Lega renews its tactical
hostility to the Euro
after tempering it while in office.
Beyond such political and financial market turbulence, Italy faces above all a deep need to improve its trend nominal growth profile, which contributes to a dangerous feedback loop that connects political discontent, unstable debt dynamics, and financial market stress.