Hong Kong is rocked by protests
Hong Kong's security conditions have worsened in the past week as
protesters continue to vent their frustration
over steps they see as reducing Hong Kong's autonomy.
Protests spread to the Hong Kong International Airport
and led to violent clashes between protesters and the police, as well as two consecutive days of air disruptions.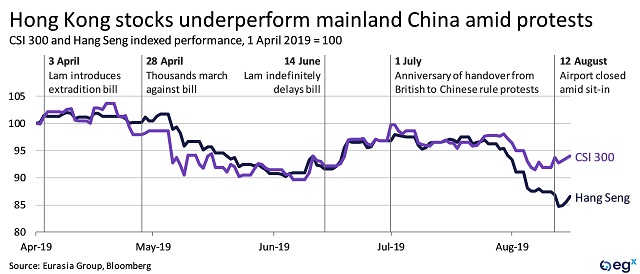 Chief Executive Carrie Lam suspended the process of implementing of the controversial extradition law that precipitated the onset of protests, but protesters have been ramping up actions as they continue to seek formal withdrawal of the bill. Although Lam has stressed that she and the police force can resolve the crisis, her position will be tested in the event of protester deaths or, much worse but less likely, a complete breakdown in order.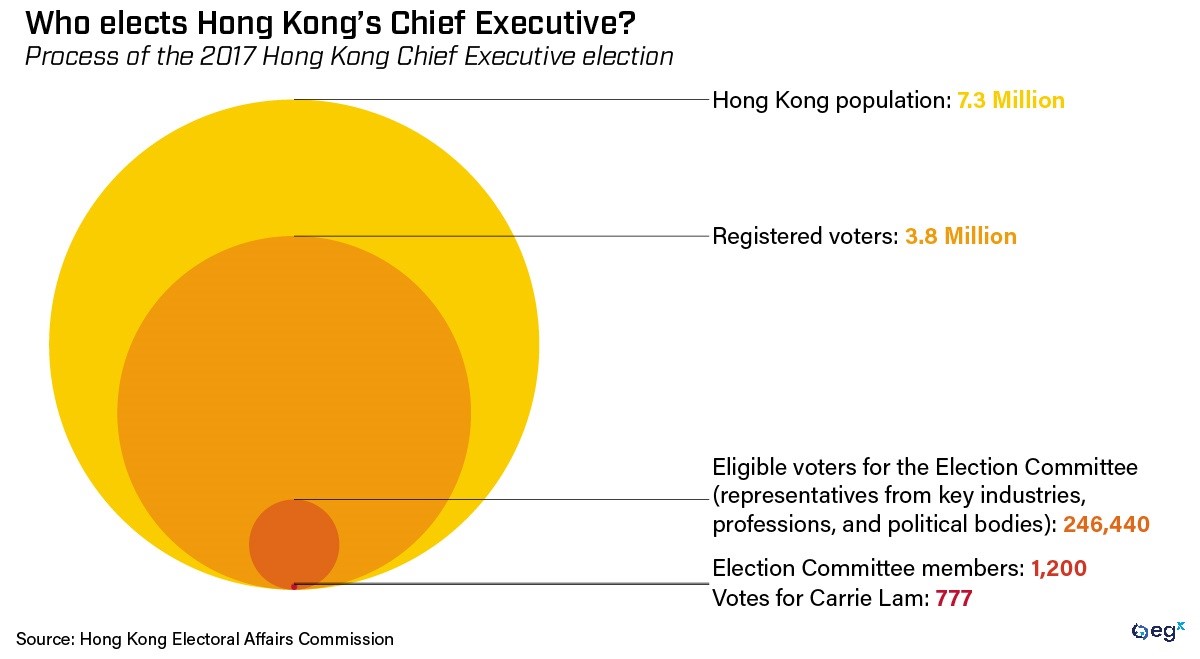 That said, Beijing and the Hong Kong authorities may have a higher tolerance of the protests and thereby remain unlikely to conduct a direct military intervention, unless the demonstrations lead to broader loss of life. Both will continue their tactics to weaken the cohesiveness of the protest movement and drive a rift between protesters and other HK citizens.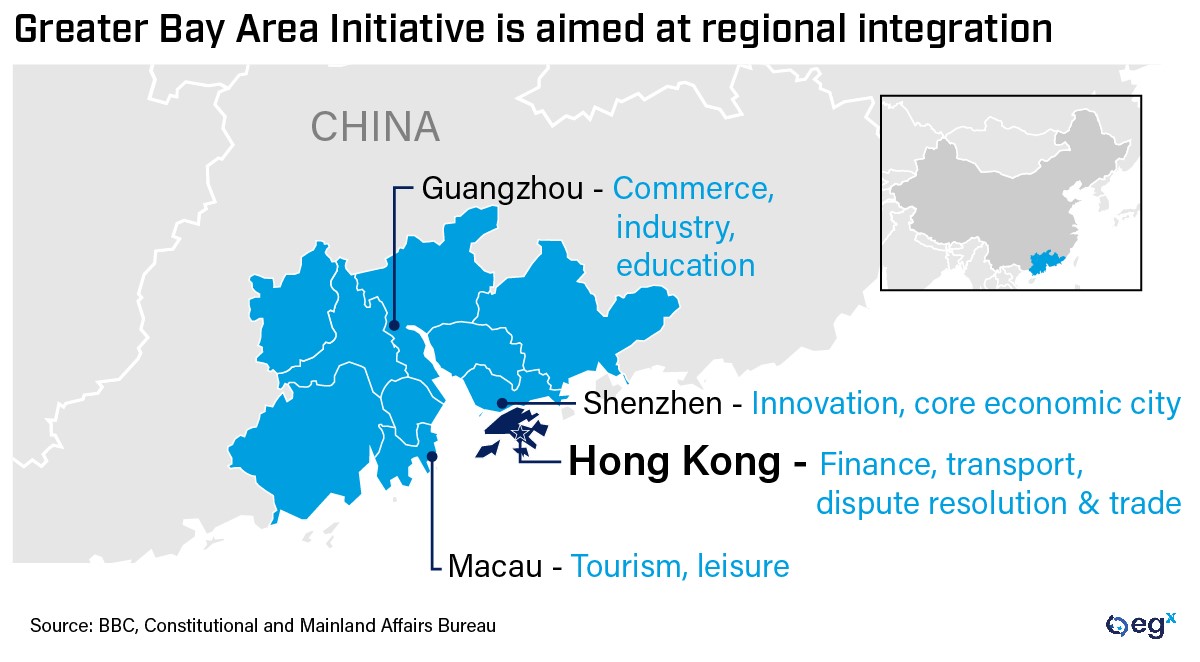 Long-term risks for Hong Kong
China's more hardline approach to Hong Kong has been facilitated in part by the increasingly uneven balance of power in the economic relationship. Hong Kong's significance to the Chinese economy has steadily declined with China's economic rise.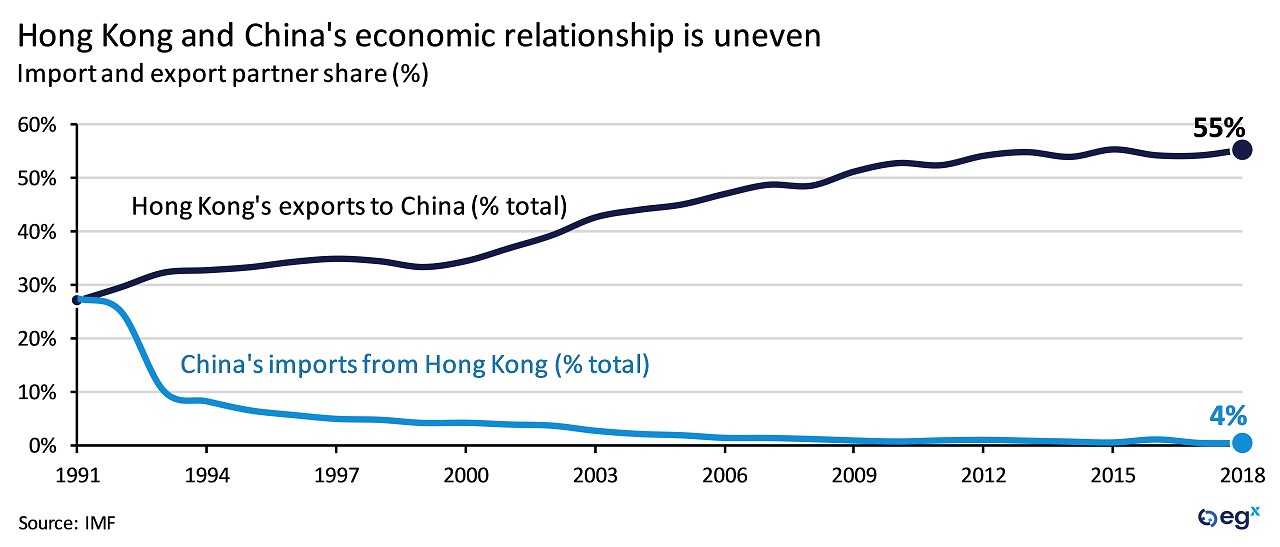 However, Hong Kong remains a critical financial center for China, including being its largest source of foreign capital. Growing concerns about Hong Kong's economic and regulatory stability will threaten to upset its status as a hub of international finance.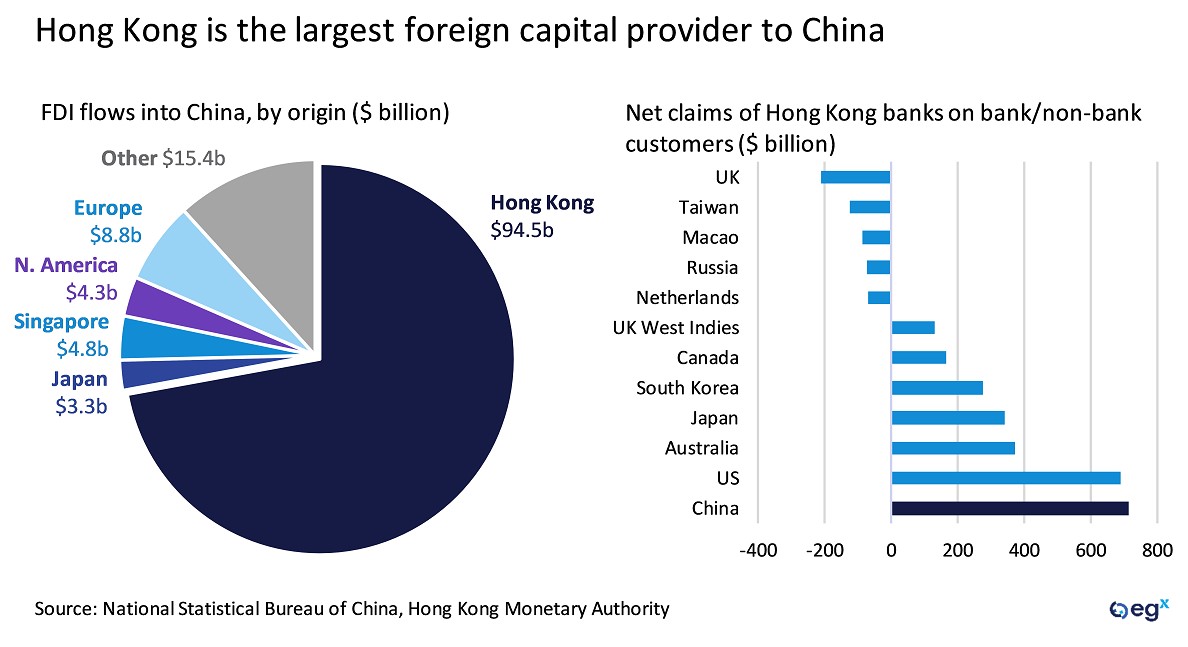 The US stance on Hong Kong remains muddled despite President Donald Trump's latest comment tying the Hong Kong dynamic to the ongoing trade talks with China. However, if Beijing launches a harsh crackdown on Hong Kong, Trump will face more congressional pressure to take a tougher stance on trade and thus inject another element of uncertainty in the outlook for US-China trade negotiations.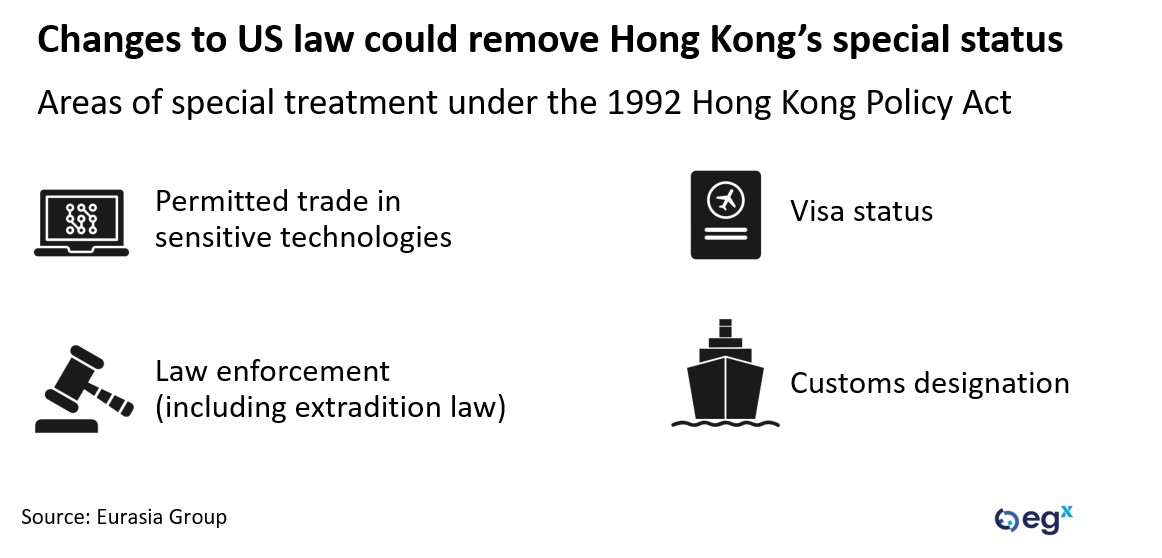 Look at our previous Politics in Pictures: a visual guide to Hong Kong.