This week's superforecast
Who will win Ukraine's 2019 presidential election?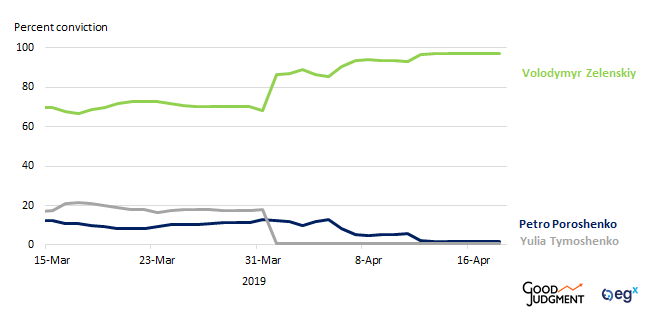 The Superforecasters currently assign a 97% probability that Volodymyr Zelenskiy will win the second round run-off of the Ukrainian presidential election on 21 April. The Superforecasters only assign a 1.90% probability that incumbent Petro Poroshenko will win, down from 12% on 4 April.
See the Superforecasters' original forecast of the second round run-off.