This week's superforecast
Before 1 March 2020, will the US impose Section 232 tariffs on automobiles or automobile parts imported from the EU?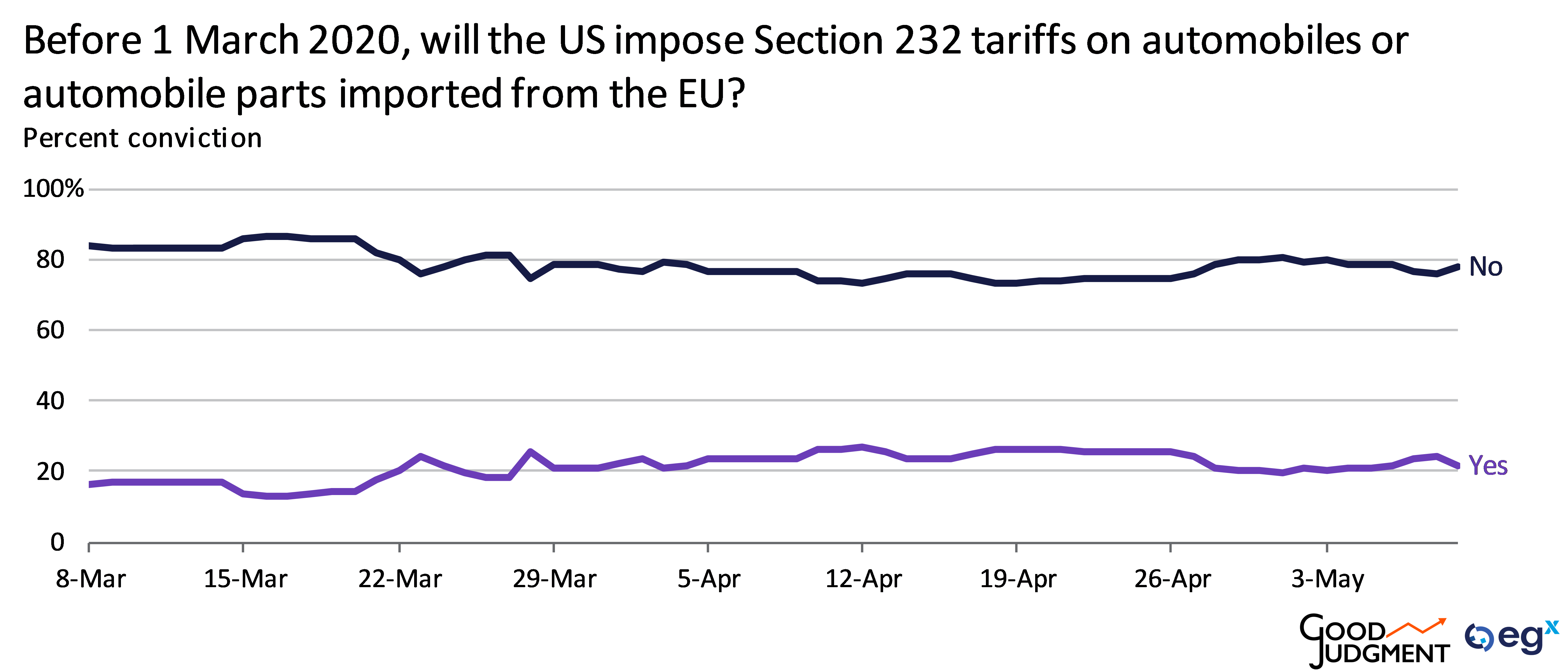 The Superforecasters currently assign a 22% probability that the US will impose Section 232 auto tariffs on the EU before March 2020.
With the start of the EU-US negotiation following the near unanimous support of member-states to give the European Commission a negotiating mandate (France opposed it on the basis of the US withdrawal from the Paris agreement) the odds of Section 232 have receded. The recent tensions between the US and China also decreases the odds that Trump will try to engage in trade confrontations with the EU as he still deals with China.
While it appears ultimately unlikely that the US will impose auto tariffs on the EU, the road to negotiating a deal looks bumpy. Trump has linked the imposition of tariffs to failure to negotiate a new deal on trade, but the EU is approaching the negotiations primarily focused on avoiding tariffs rather than making the necessary concessions to secure a sweeping deal.
The EU will have a hard balance to keep. It will need to avoid provoking Trump by keeping too many issues off the table, while avoiding backlash in Europe. While the European Parliament's opposition to negotiations in March had no direct consequences, a deal would need to be approved by the parliament. France will shore up opposition and put pressure on the Commission to close down any negotiations on agriculture. But Germany's fear of tariffs will put the EU at a disadvantage as the Germans will be ready to make concessions, including opening negotiations on agriculture.
See the Superforecasters' original forecast of the likelihood of the US imposing Section 232 auto tariffs on the EU.