US-Iran tensions continue to rise
More than
a year after the US pulled out of the Iran nuclear deal
(the Joint Comprehensive Plan of Action, or JCPOA), US-Iran tensions have risen to a new high.
In April, the US decided to end
waivers allowing countries to purchase Iranian oil
, putting more pressure on Iran's economy.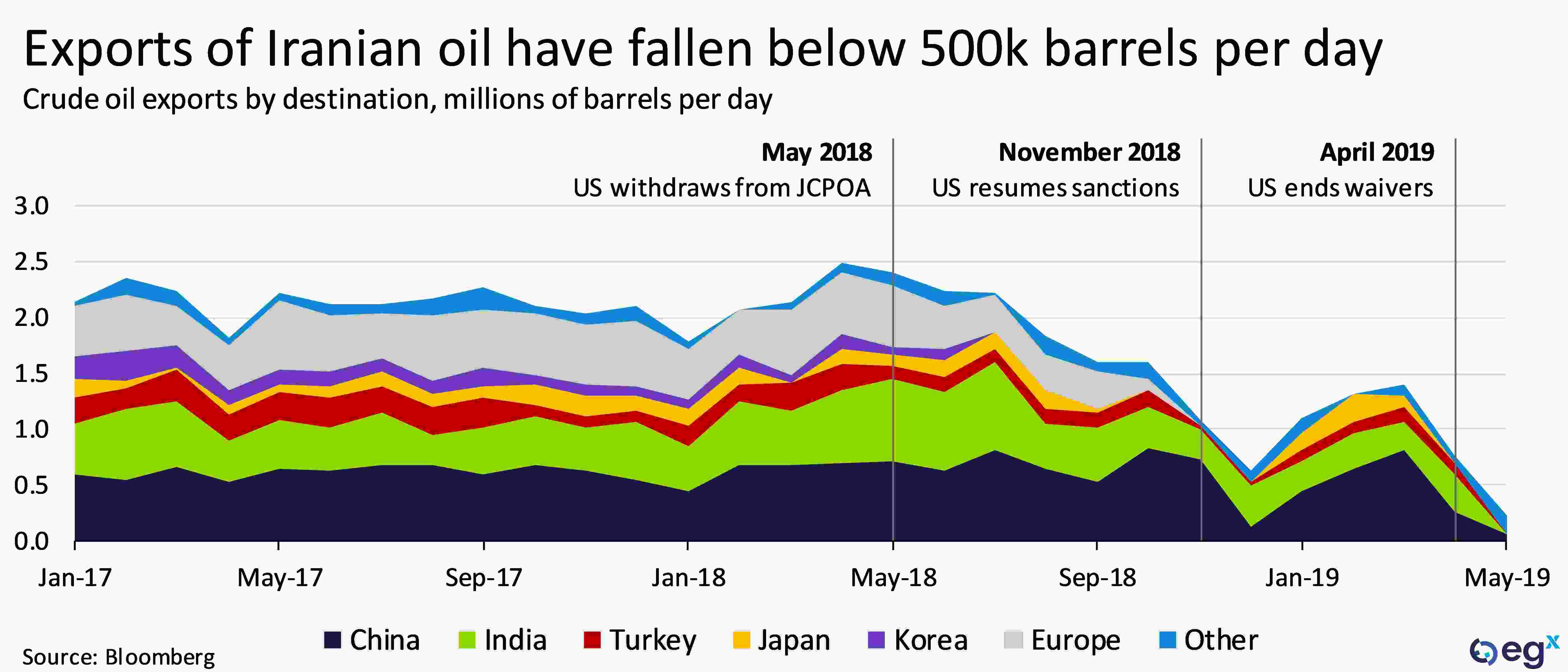 In response, Iran has begun strategically violating elements of the nuclear agreement. In July, it surpassed both the limits on the size of its uranium stockpile and
the level of uranium enrichment
.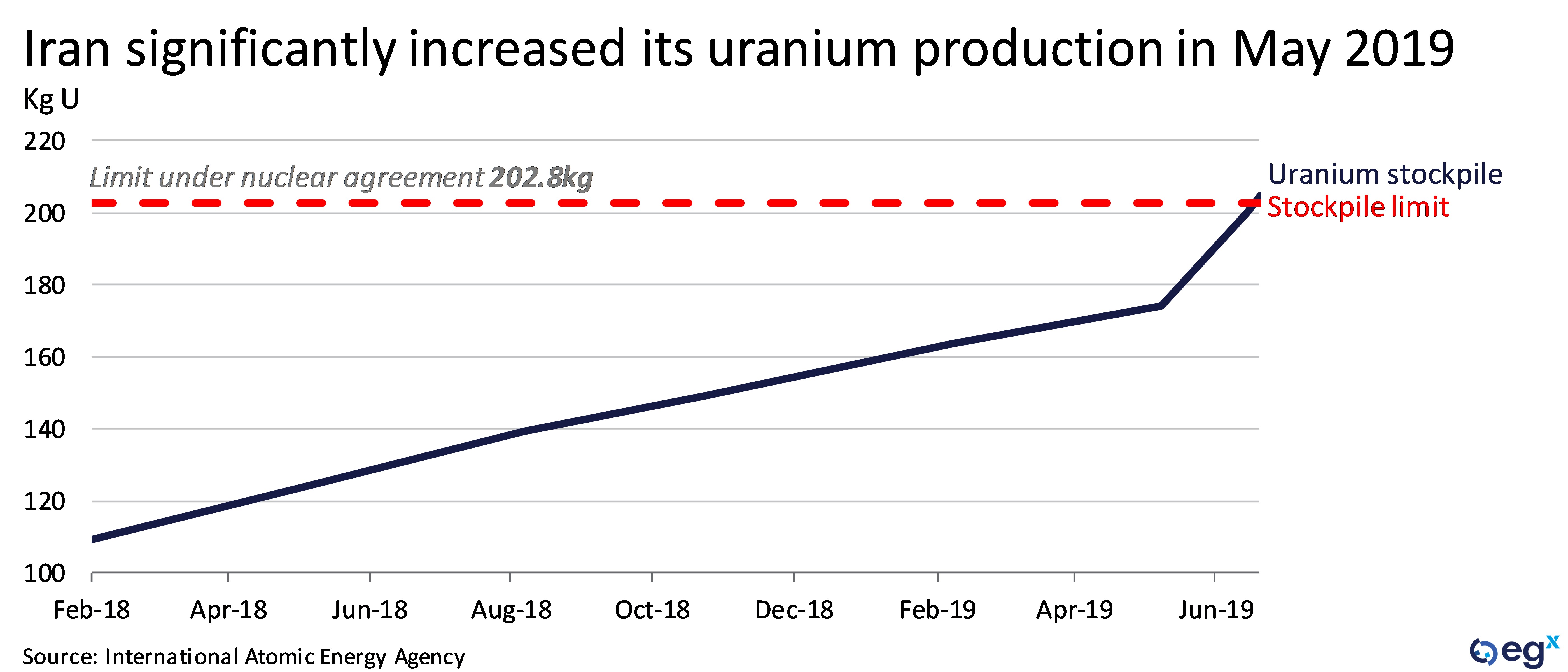 Iran wants to ratchet up pressure on Europe, China, and Russia to take steps to improve its economic situation. Tehran is calculating that small nuclear transgressions will prod the other signatories to redouble their efforts to save the accord—not punish Iran for violating it.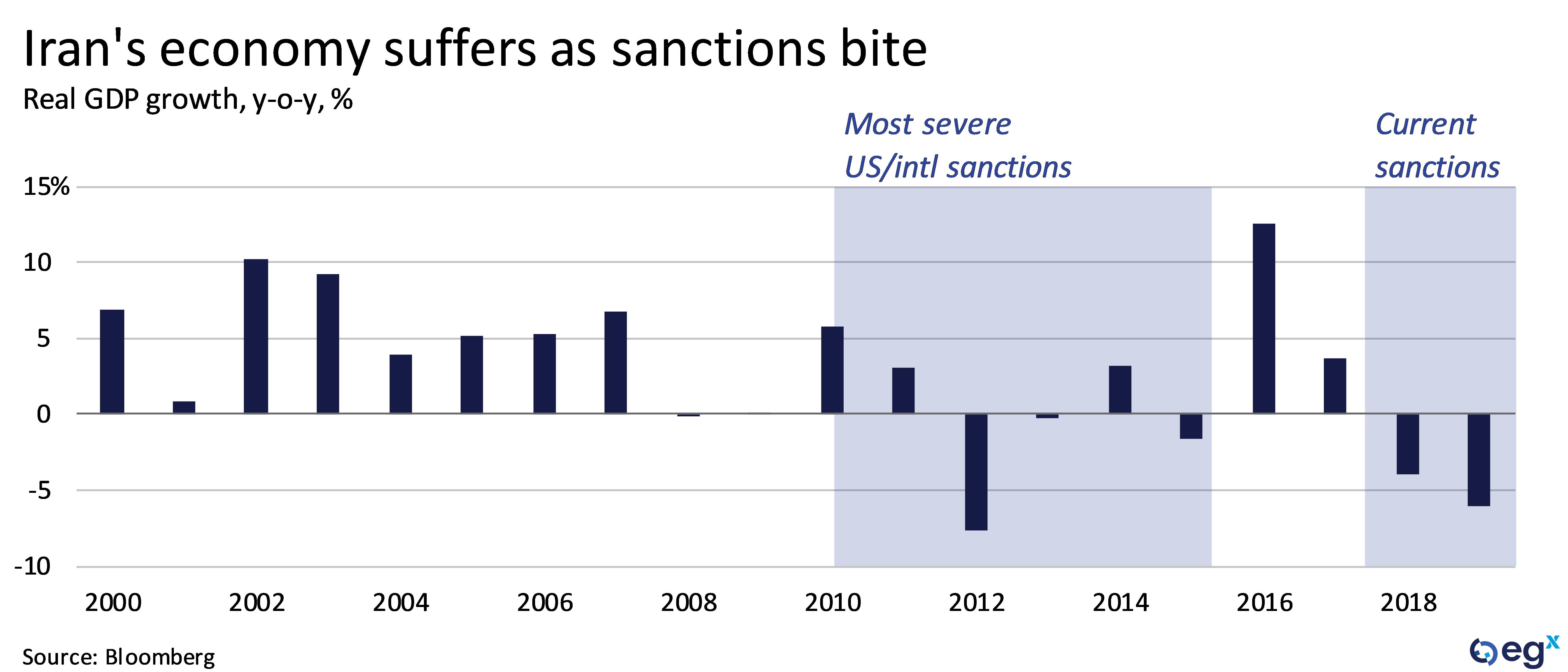 Conflict is no longer a tail risk
Tensions will remain high through 2019. Despite recent comments by Iranian Foreign Minister Javad Zarif and US Secretary of State Mike Pompeo, talks between the two sides are unlikely. Meanwhile, the US continues to deploy troops in the region to increase pressure on Iran.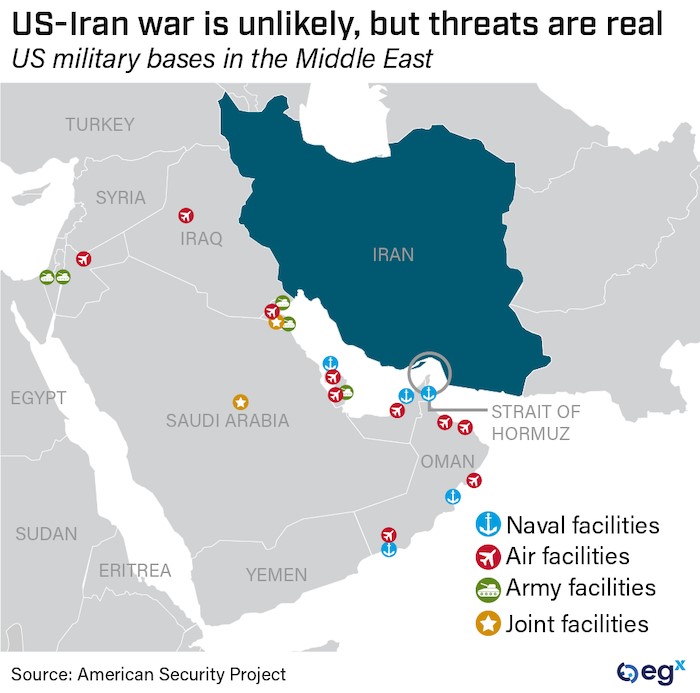 Both sides will seek to avoid a conflict, but
it remains a real risk
. And while any military confrontation would likely be limited in scope—the Strait of Hormuz is unlikely to be blocked—the Gulf region and its chokepoints are key to the broader global oil supply.