Tensions flare in Kashmir
On Monday, India revoked Kashmir's seven-decade old autonomous status through modifying Article 370 of Part XXI of the Indian constitution, prompting Pakistan to downgrade bilateral ties and suspend cross-border trade. The move came amid soaring India-Pakistan tensions along the militarized Line of Control and adds to the prospect of a prolonged territorial conflict between the two sides.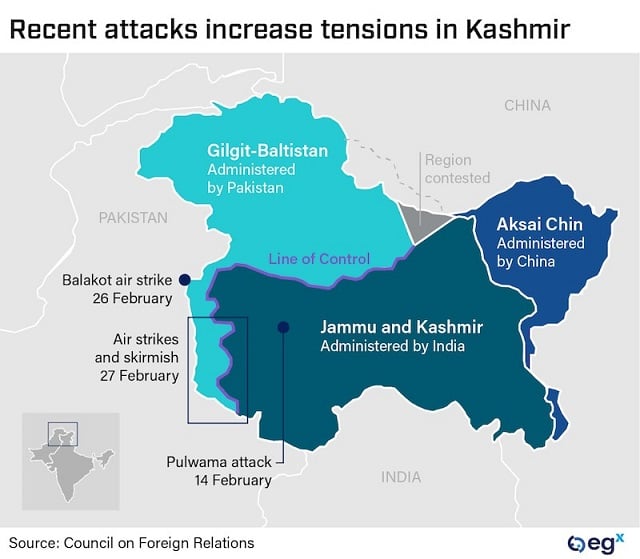 At issue is the revocation of Kashmir's special status, the removal of its designation as a state, and the bifurcation of the region into two territories that will be under New Delhi's political directive. The president of India also issued a Presidential Order to negate Article 35A, which removed special privileges granted to Jammu and Kashmir in matters of employment, education, land ownership, and more. It will polarize the demographics in the Muslim-majority state by allowing citizens from the rest of India to acquire properties and settle permanently in the disputed territory. This will risk fueling broad social unrest in the region.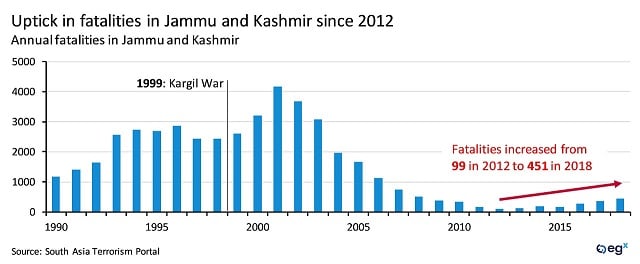 India's move is driven by domestic considerations with critical state elections this year and the next. This also stays in line with the ruling Bharatiya Janata Party's (BJP) long-lasting efforts and campaign promises to modify Article 370 and Article 35A. In part bolstered by his reelection victory, Prime Minister Narendra Modi probably gauged the uptick in tensions with Pakistan to be manageable.
A difficult road to peace
In response to India's move, Pakistan has announced that it would take the matter to the UN Security Council, providing a diplomatic channel through which it could ease tensions with India. If the conflict escalates further, Islamabad may seek third-party mediation from the US or China, which could eventually help lock in an off-ramp.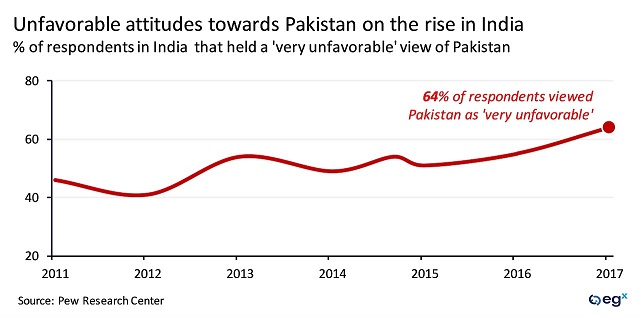 China has also become increasingly drawn into the issue due to its growing economic and strategic support of Pakistan, including the massive China-Pakistan Economic Corridor investment project which runs through Pakistan-administered Kashmir. And, the new union territory of Ladakh is part of the disputed border with China; India claims that Aksai Chin is a part of the Ladakh region, while China believes it is part of the Xinjiang Uyghur Autonomous region.

That said, the roles of the US and China could still be limited given the ever-decreasing US engagement in Pakistan and China's own interests in Kashmir. The US position in the situation is complex. The Trump administration has increased its scrutiny of Pakistan, causing its influence over the country to wane. Meanwhile, Washington has elevated India to be the lynchpin of its Indo-Pacific strategy, but the recent announcement to remove India's preferential trade status could limit the upside to its efforts.