Will the center hold in European elections?
The European Union holds elections for the European Parliament (EP) over the next three days.
The elections likely will shake up the status quo, with the center-right European People's Party (EPP) and the center-left Socialists and Democrats (S&D) losing their combined majority for the first time.

In their place, an array of nationalist, Euroskeptic parties are expected to make inroads, growing their share to about 25% of the total seats. Despite this, they will likely remain divided and fall short of an overall majority.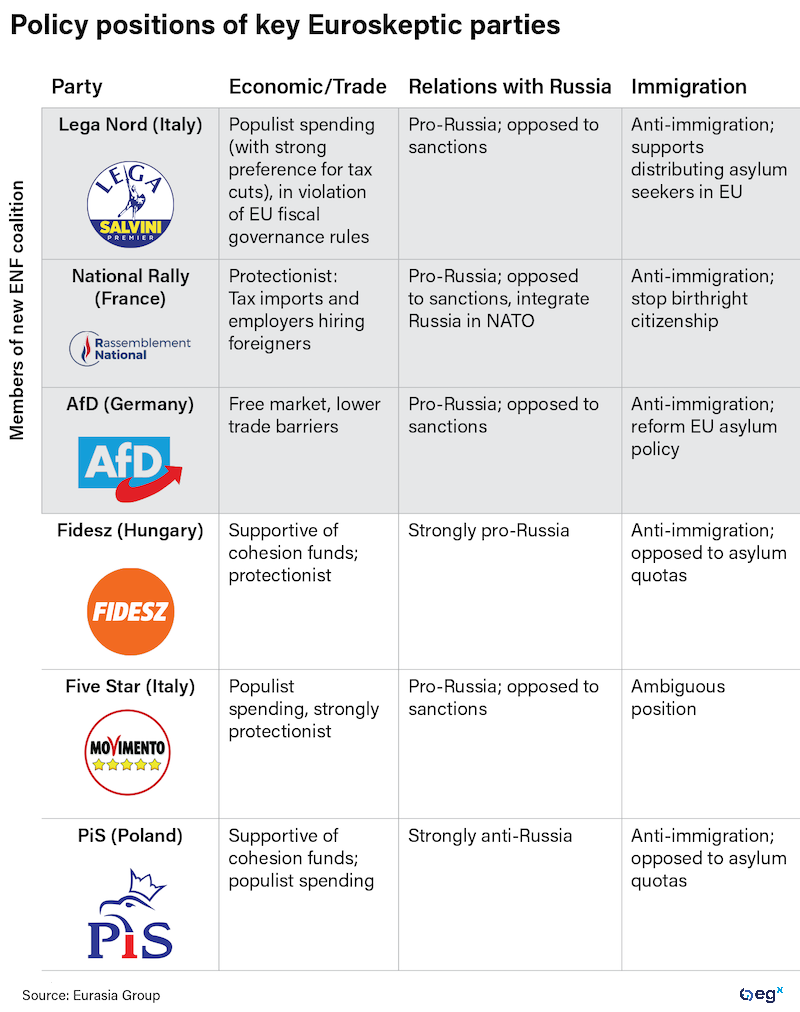 The increasingly fragmented and contentious nature of the EP will further challenge policymaking, including on critical areas such as trade policy. The US has delayed the imposition of
Section 232 tariffs on EU automobiles
for now, but forthcoming trade negotiations with tackle a range of deeply contentions issues from data privacy to agriculture.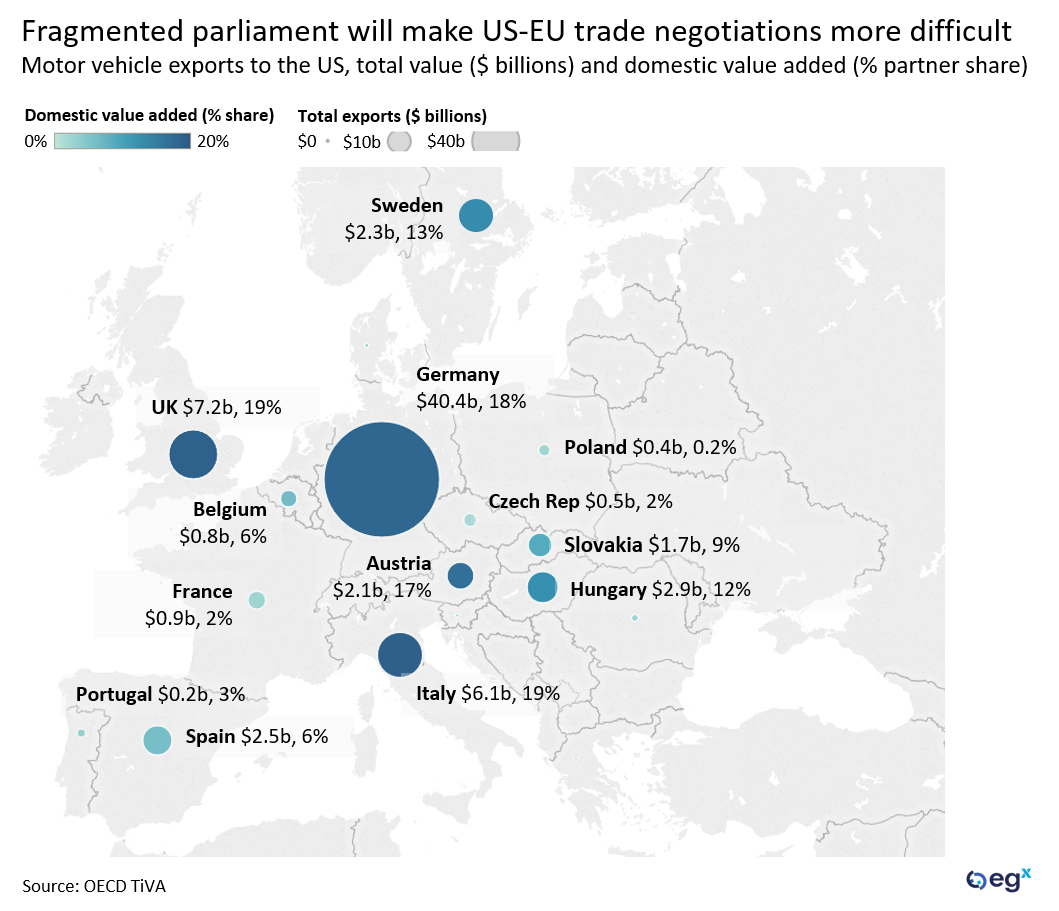 Consequences at the national level
The results of the EP elections will also play out at the national level. In Italy, a very strong showing for Lega Nord (substantially over 30%) combined with a weak showing for Five Star (under 20%), its contentious coalition partner, will incentivize Lega to collapse the government and call snap elections.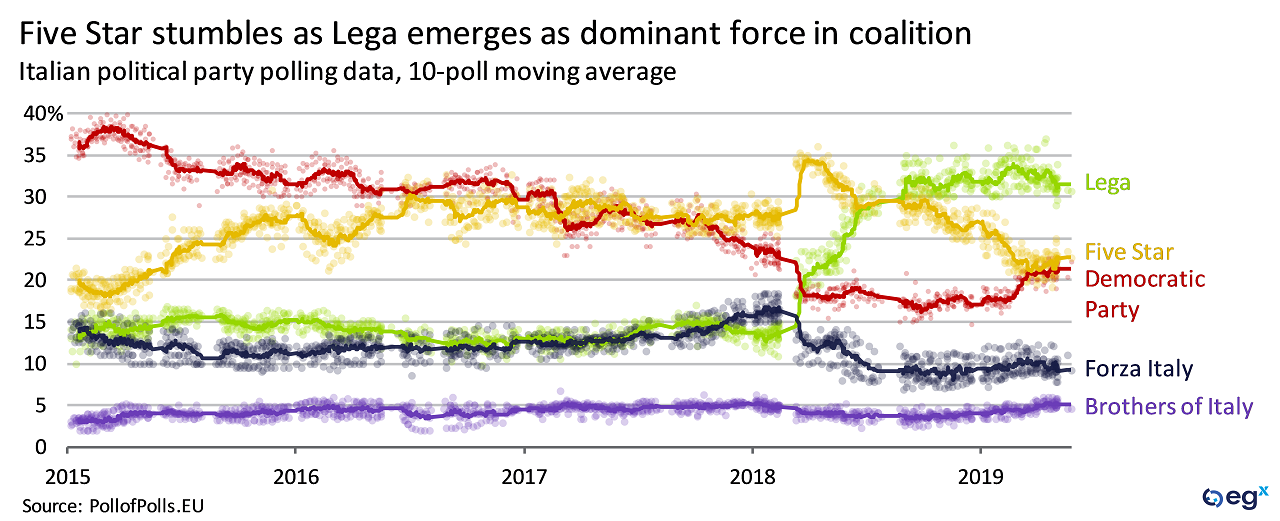 On the balance, the coalition is likely to survive the year. But rising tensions with the EU over Italy's 2020 budget, which is set to exceed the EU fiscal rules, will further pressure the government later in the year.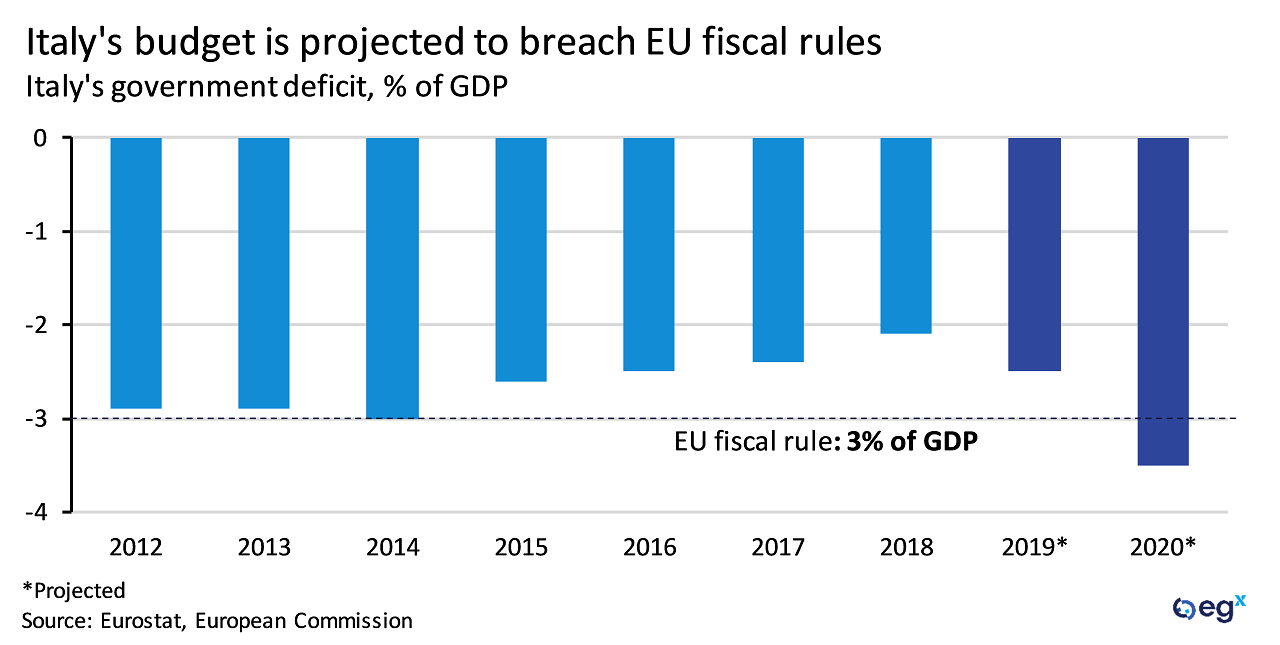 In Germany, an expected poor performance from the center-left Social Democratic Party (SPD) will increase the odds of it walking out of the ruling Grand Coalition, which could complicate the transition of power from Chancellor Angela Merkel to her successor, Annegret Kramp-Karrenbaeur.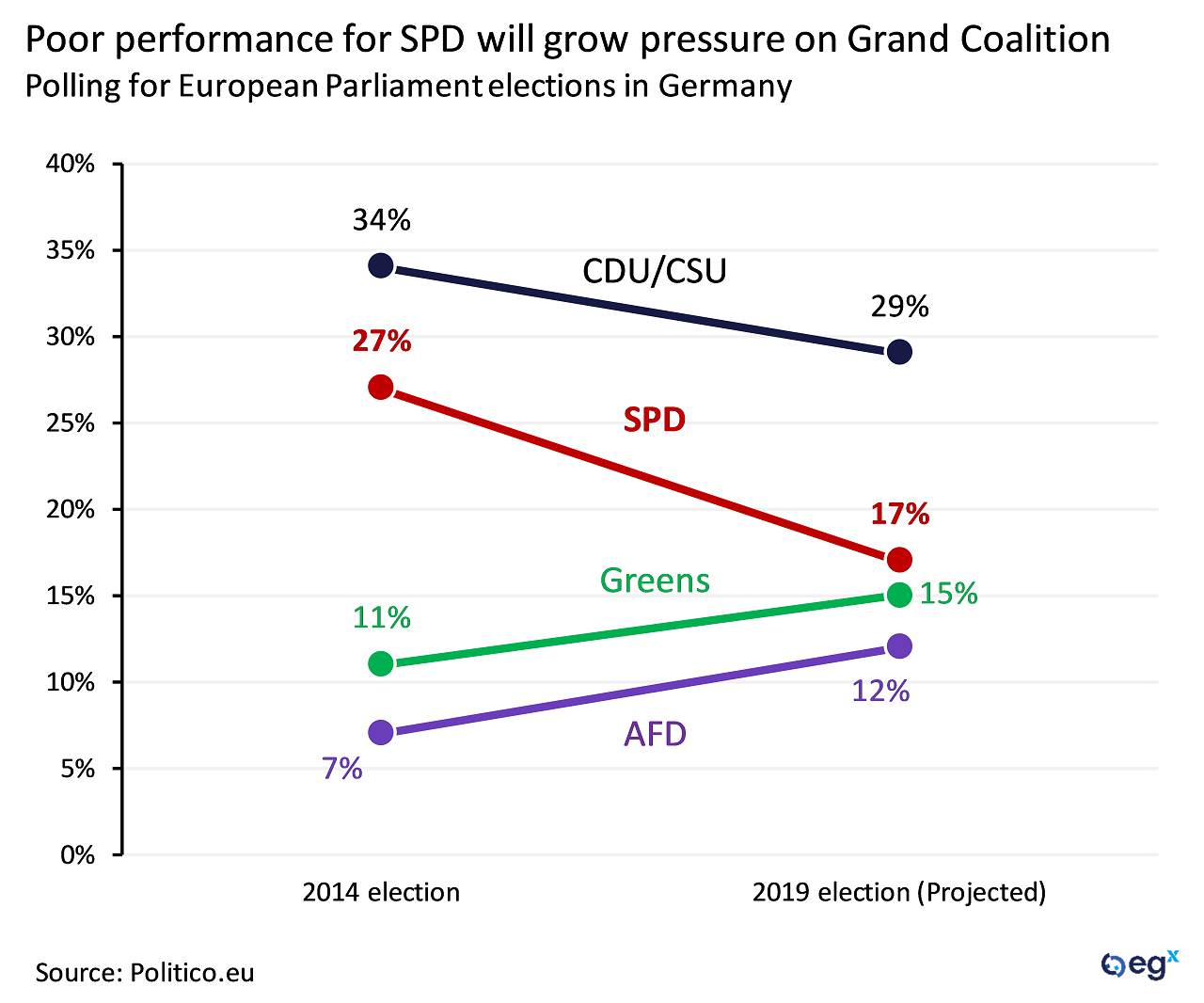 Meanwhile, French President Macron's party is likely to narrowly triumph over the far-right National Rally. A good European performance, in line with a more favorable domestic environment with the fading Gilets Jaunes protests, will help Macron regain momentum ahead of the key post-election top EU positions horse-trading.