Chinese President Xi Jinping will travel to Myanmar on Friday to meet with the country's de facto leader, State Counselor Aung San Suu Kyi, and the commander-in-chief of the armed forces, General Min Aung Hlaing. It's the first visit by a Chinese head of state in 19 years and a rare piece of good news for Myanmar's efforts to burnish its international image, so damaged by the Rohingya crisis. Eurasia Group analysts
Melinda Hoe
and
Kelsey Broderick
explain the dynamics of the China-Myanmar relationship.
What is the significance of the visit for China?
While China-Myanmar ties have traditionally been relatively close, they have not been a priority for either side in recent years. When Thein Sein was elected president of Myanmar in 2011, he began a series of political and economic reforms that drew the country closer to the US and the EU. This trend continued under Aung San Suu Kyi until Western governments started to criticize Myanmar over its treatment of the Rohingya Muslim minority. After China reportedly blocked a statement of concern by the UN Security Council in 2017, its relationship with Myanmar started to gain traction. China hopes to use this reset to increase investment through the
Belt and Road Initiative (BRI)
, a program to expand the country's international economic and diplomatic influence. While it has long been interested in obtaining raw materials such as timber, gold, and jade from Myanmar, China's focus has expanded to include energy projects as well as transportation infrastructure that can provide it with a link to the Indian Ocean. Moreover, during the administration of US President Donald Trump, China has been eager to capitalize on Trump's absence from regional summits and adversarial stance on trade to firm up relationships with its Asian neighbors.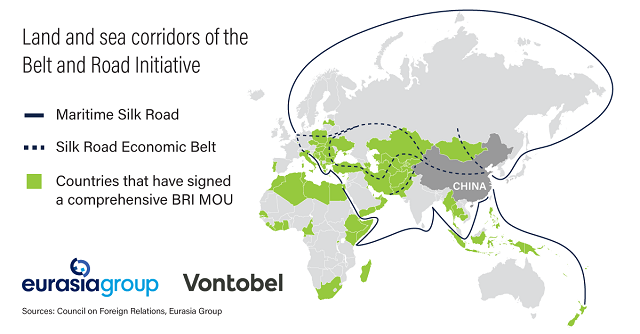 What is the significance of the visit for Myanmar?
For any country, a visit by Xi is a big deal. For Myanmar, China has become a key international ally. The recent International Court of Justice hearing of Gambia's accusation of genocidal acts committed by Myanmar against the Rohingya provided another opportunity for China to showcase its backing for its neighbor, in sharp contrast to the censure of many other countries. China said Myanmar was "safeguarding its legitimate rights" and reportedly pressed other ethnic groups in Myanmar to express public support for their government's case. That said, while China's unwavering support for Myanmar has helped strengthen ties between the two countries, there remains lingering distrust of the Chinese and their agenda in Myanmar. Many feel China propped up the unpopular military regime that ruled Myanmar for decades and has attempted to plunder the country's vast natural resources.
Is Myanmar seeking more Chinese help to deal with ethnic conflicts?
China is closely involved in Myanmar's peace process, in which the government is trying to achieve resolution of ethnic tensions that have plagued the country for decades. With close ties to several ethnic armed groups along the Myanmar-China border, China has taken on an important role by at times pressing some of these groups into participating in the peace talks. Some degree of peace and stability is important to allow Chinese investment to proceed in the region; this will become even more essential once construction begins on the China-Myanmar Economic Corridor (CMEC), which runs through several conflict zones and provides a link to the Indian Ocean. At the same time, given a degree of wariness toward the Chinese, the Myanmar government will try not to rely too heavily on its larger neighbor in the peace process.
Is Myanmar seeking more Chinese investment?
Myanmar, one of the poorest countries in Asia, is eager to attract Chinese investment. It received only $4.1 billion worth of FDI in the 2018–2019 fiscal year, falling short of its target. With many Western countries turning away from Myanmar because of the Rohingya crisis, authorities are trying to attract more Asian investment, particularly from China, Japan, and Singapore. The focus of Xi's visit will be on dozens of agreements related to components of the CMEC, including the Kyaukphyu Special Economic Zone, the Muse-Mandalay Railway, three Border Economic Cooperation Zones, and the Myitkyina Economic Development Zone. The CMEC does not come without controversy, however. Though it will provide much-needed investment and infrastructure upgrades, the same concerns over onerous financial conditions related to BRI projects in other countries are also present in Myanmar. Some local residents also worry about land expropriation, environmental degradation, and a lack of job guarantees. The Myitsone Dam has been a particular focus of opposition, as it would inundate several historical and cultural heritage sites important to the Kachin people. The project has been on hold since 2011, though not officially canceled.