This week's superforecast
What percentage of the vote will Vox win in the next general election for Spain's Congress of Deputies?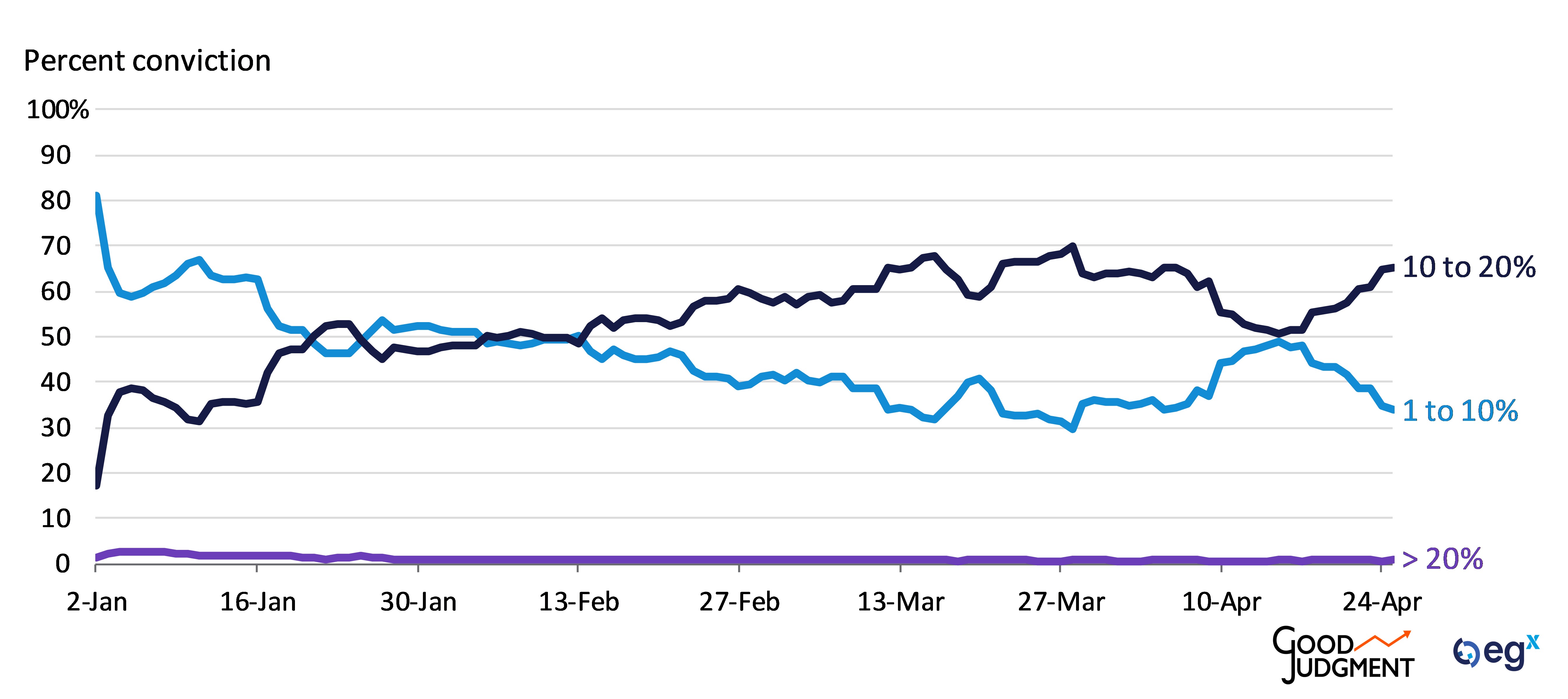 The Superforecasters currently assign a 65% probability that far-right Vox will gather between 10% and 20% of the vote on this Sunday's legislative election, while 33% think they will score between 1 and 10%.
Vox benefitted from its strong centralist stance following the mounting tensions with Catalan separatists and surged from low single digit scores only months ago to gathering 11% of the during the local elections in Andalusia. Once divided between the right-wing Popular Party (PP) and the Socialist Party (PSOE), Spain's political landscape saw in the last five years the emergence of far-left Unidos Podemos (UP), the centre-right Ciudadanos (Cs) and now Vox.
Vox backed the PP-Cs coalition in Andalusia, giving it the edge over the PSOE. But with PSOE's surge in polls, it seems unlikely the three right-wing parties will control a majority in the national parliament. PSOE could work on a coalition with Cs or with UP, regionalist parties and moderate Catalan separatists, but while numerically viable, neither of these options seems politically feasible. The negotiations will last well into June as parties will want to wait for the result of the regional and European elections on 26 May.
Vox has not committed to any European alliance. Its moderate Euroskepticism and strong social conservatism would make it a good match with Poland's ruling PiS, but the PiS belongs to the European Conservative and Reformists with the British Conservatives, who will likely participate in the European election and not want to sit with Vox. Italian Deputy Prime Minister Matteo Salvini's of creating a single Eurosceptic group seems unlikely to materialize.