This week's superforecast
Before 1 November 2019, will the UK leave the EU?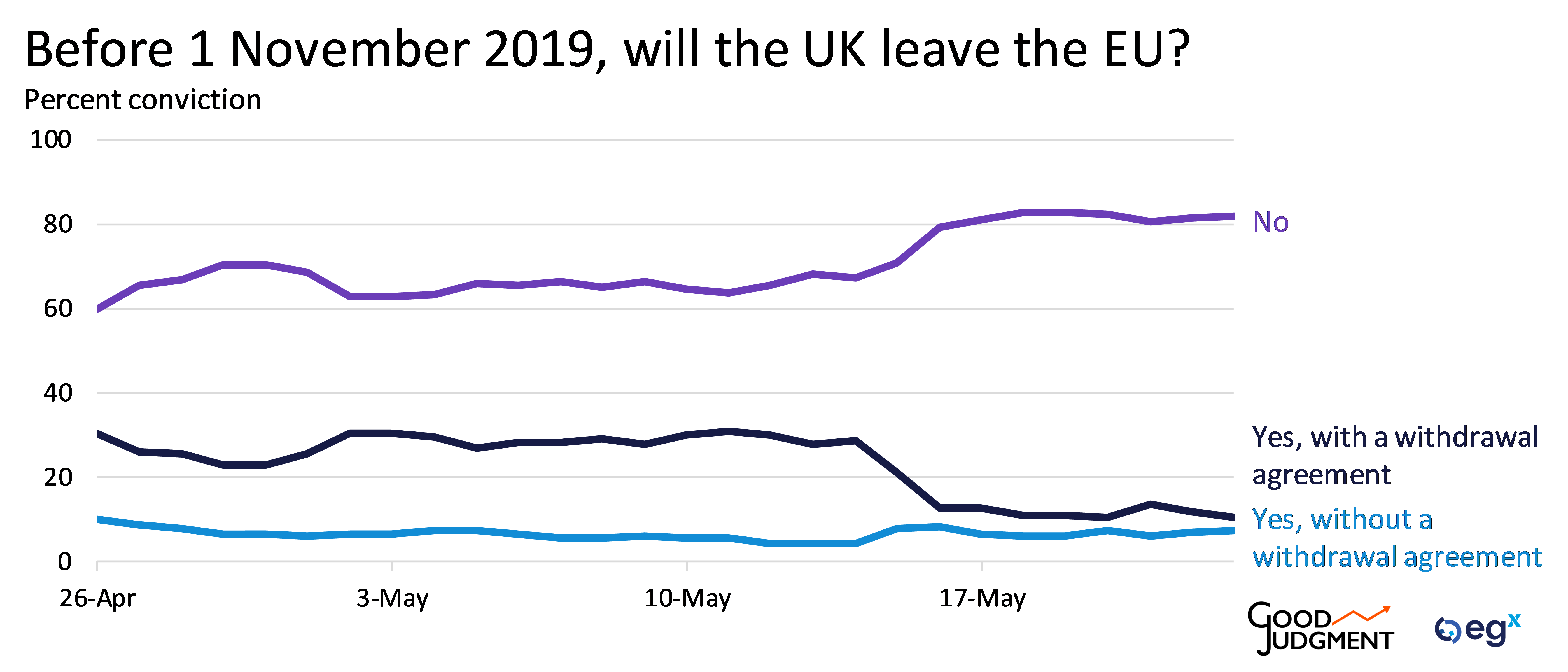 As Theresa May announced her resignation, the Superforecasters currently assign an 82% probability that the UK will not leave the European Union before 1 November 2019.
The Superforecasters' optimism that a deal would be reached had slightly increased as Theresa May engaged in cross-party talks with Labour leader Jeremy Corbyn, but with the cross-party talks having reached a dead end coupled with Theresa's May revamped deal not gaining traction (May was risking another 3-digit defeat) and forcing her to resign, exiting the EU with a deal before 1 November seems very unlikely.
May's resignation will kickstart another period of heightened uncertainty as the Conservatives choose their next leader and prime minister. MPs will whittle down candidates to a shortlist of two names for the party members to choose from. In the current context, given Nigel Farage's upstart Brexit Party's surge (expected to win with 32%, some eleven points ahead of Labour), former Foreign Secretary Boris Johnson is a strong favorite. The process should end by late July.
Boris Johnson will not aim for a no-deal straight away and will look to mend the party's profound wounds first, but as the party warms to a no-deal and given the unlikelihood that the EU will accept to renegotiate their deal, a no-deal will become likelier. However, Johnson would likely need a mandate through a general election, a risky strategy. The 31 October deadline is too short a notice for such a significant change in course, but increasing frustration within the EU means that this should be the last extension the UK gets.