A challenging race for Erdogan
Local elections in Turkey this weekend likely will create new challenges for the ruling Justice and Development Party (AKP) and President Recep Tayyip Erdogan. Eroding faith in the AKP as the party of good economic governance leave it seriously weakened, and it faces tough battles in key cities such as Istanbul and Ankara.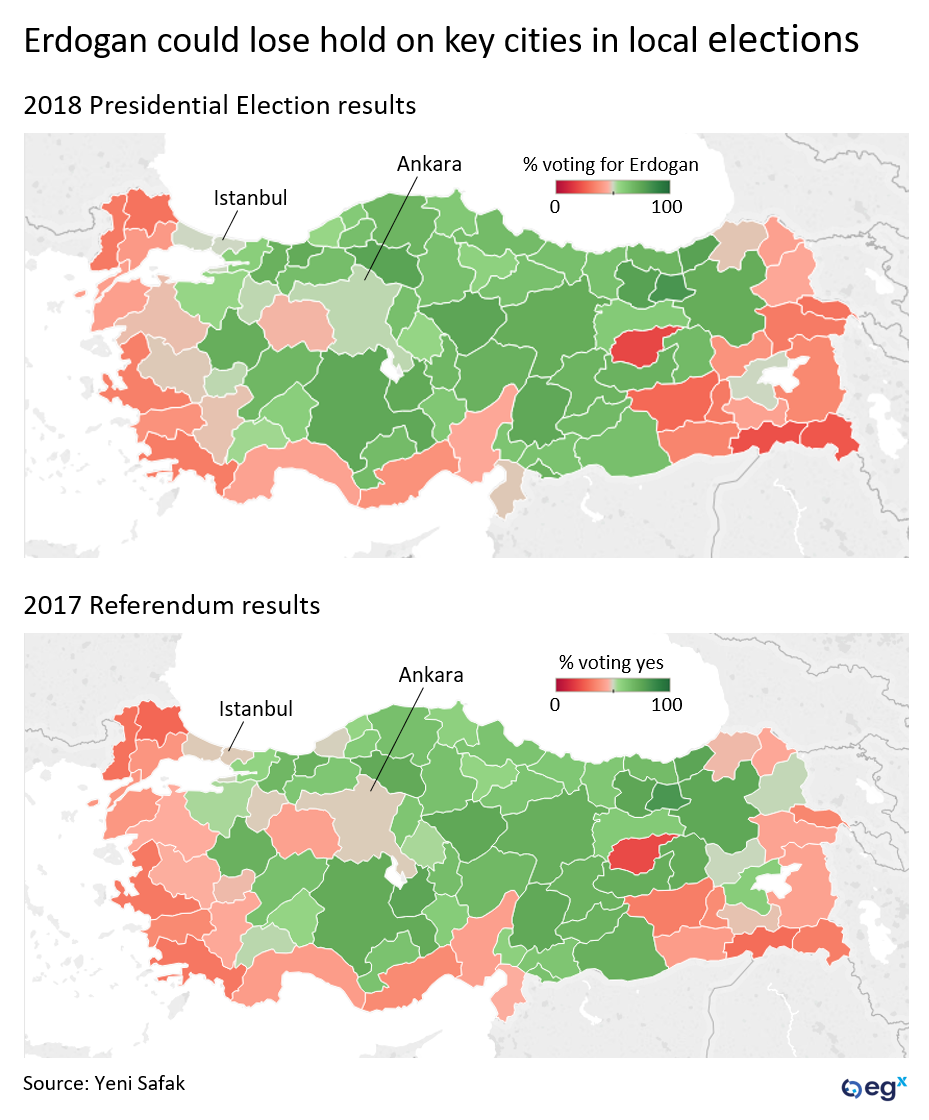 Concerns of unpredictability in a scenario where Erdogan suffers a major loss have contributed to a weaker Turkish lira. The government has countered this by tightening liquidity in the offshore market, but this could weaken foreign appetite for Turkish bonds and equities.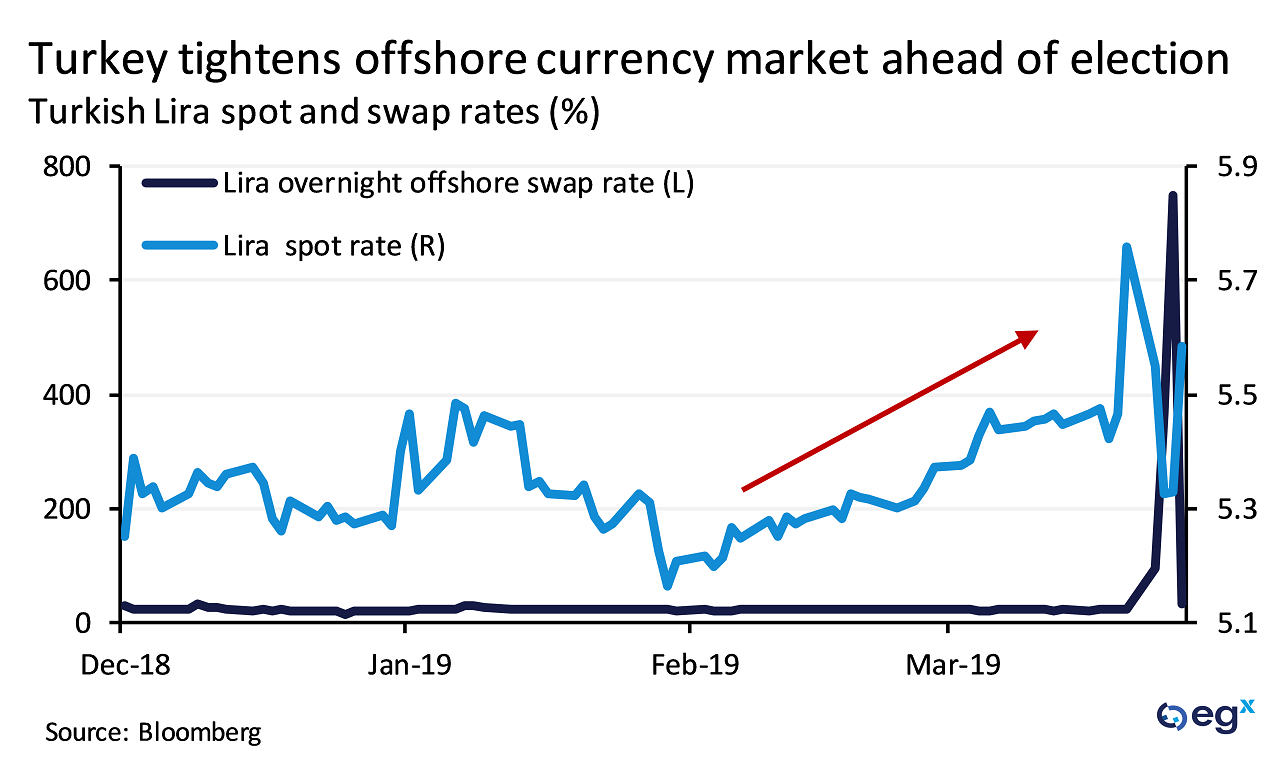 The global economic environment remains mixed for emerging markets, including Turkey, with markets weighing the prospect of an end to rate hikes by the Fed and the ECB against fears of a sharper slowdown in key export markets like the Eurozone.

Turkey's current account has also recovered to some extent following last year's currency crisis, but most of the improvement in the balance of payments has stemmed from weak domestic demand rather than increased exports.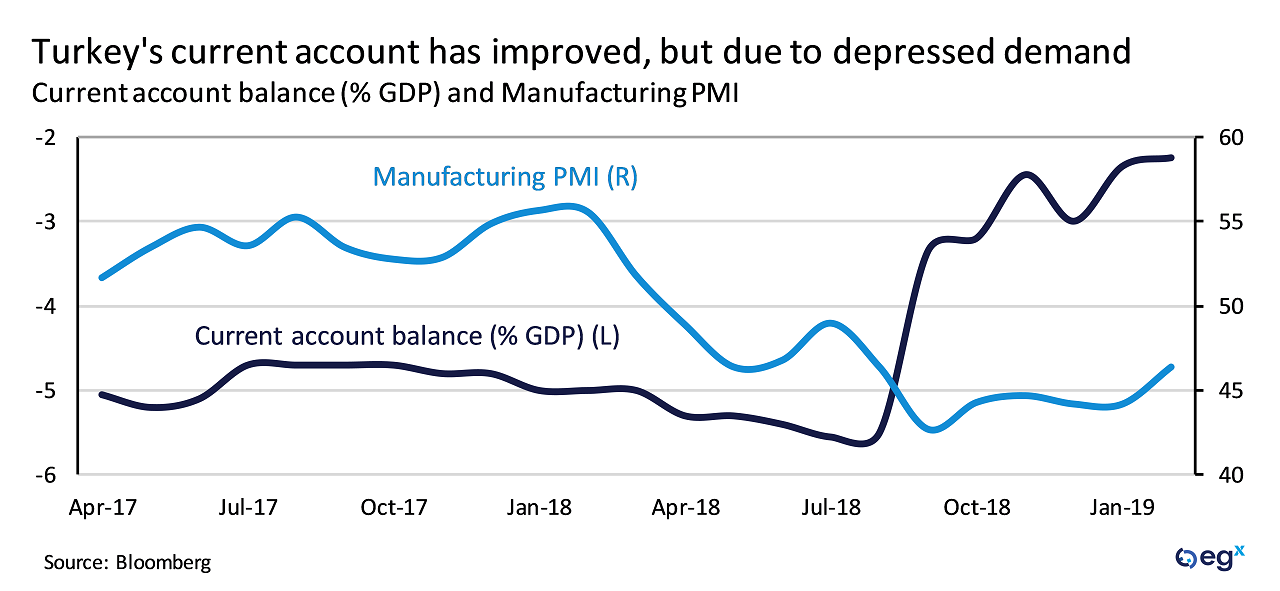 Risks to the banking sector are adding to market concerns about Turkey. The government has put increased pressure on banks (particularly public banks) to increase lending ahead of the vote, driving up the number of non-performing loans and heightening structural risks that are unlikely to be addressed.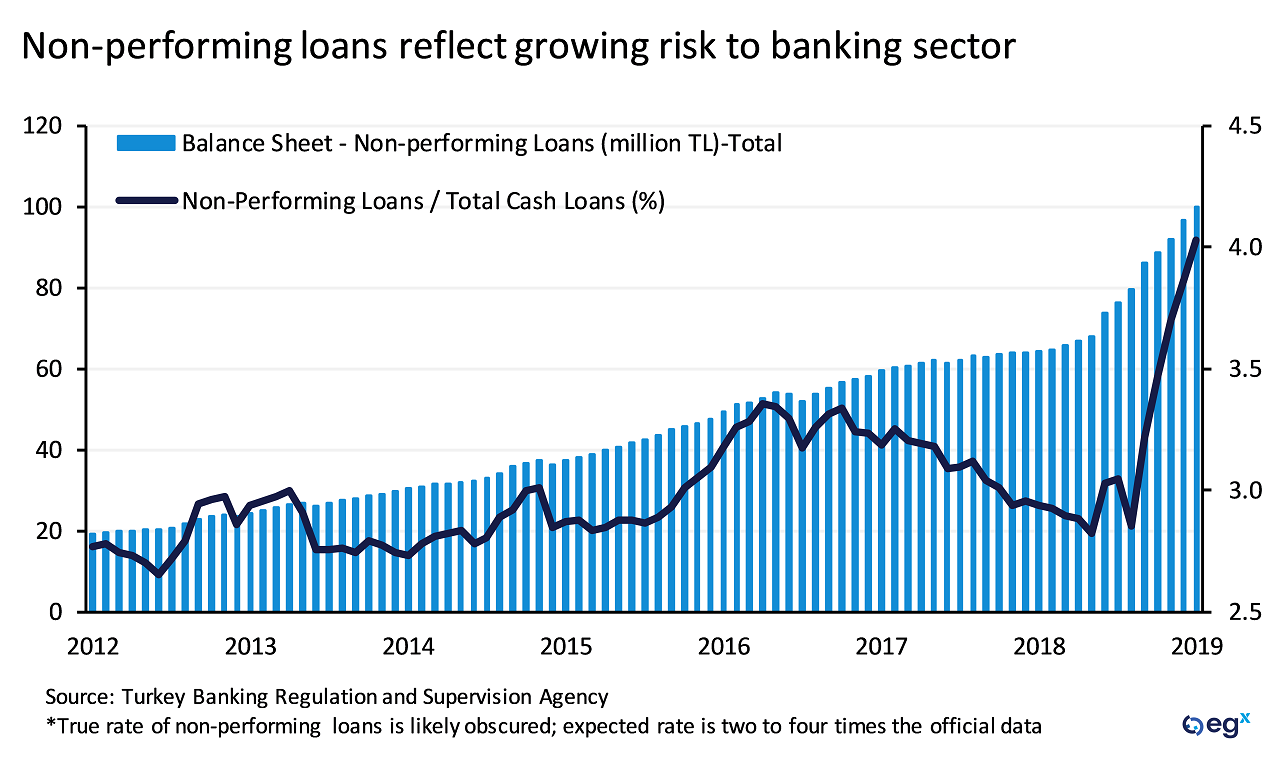 Relations with US to weigh on Turkey
Turkey will also face risks on the diplomatic front. Its purchase of the S-400 missile system from Russia despite US opposition has further strained bilateral ties.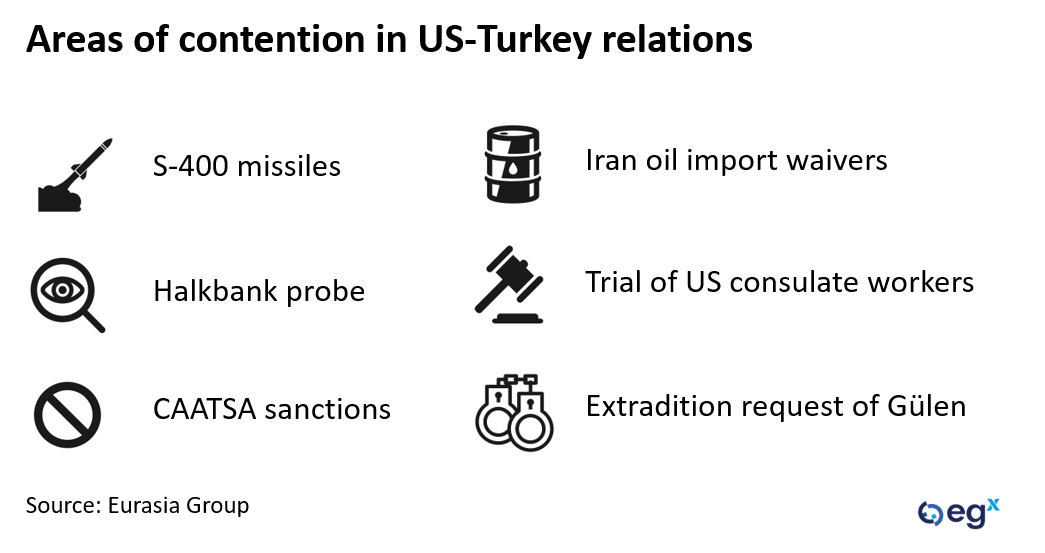 The prevalence of anti-American sentiment within the AKP base will make it difficult for Erdogan to give into US demands. If Turkey does not back down, US sanctions on Turkey are ultimately also likely, potentially disrupting important sources of foreign financing.