A historic summit
Talks between US President Donald Trump and North Korea leader Kim Jong-un collapsed, leaving the two sides without a deal at their second summit. Trump stated that the breakdown came over Kim's unacceptable request of complete sanctions relief in exchange for dismantling North Korea's main nuclear facility. North Korea contradicted this account, stating that they had only asked for partial sanctions relief.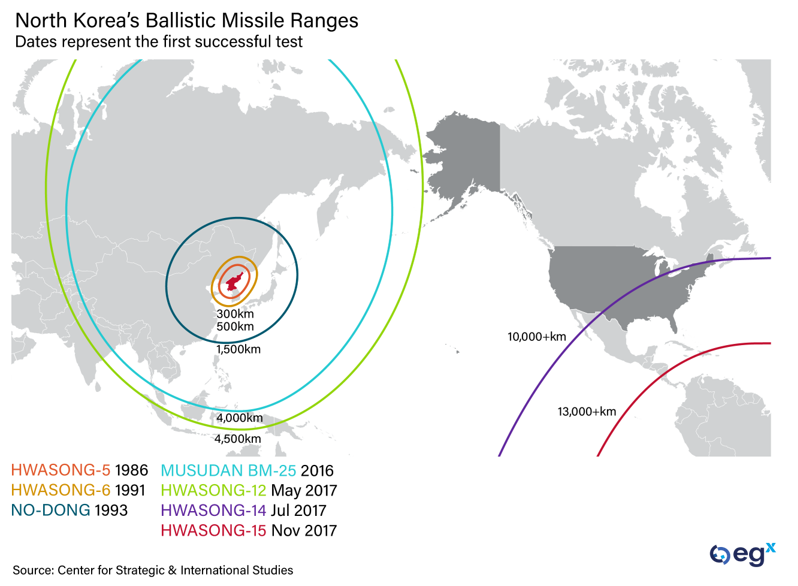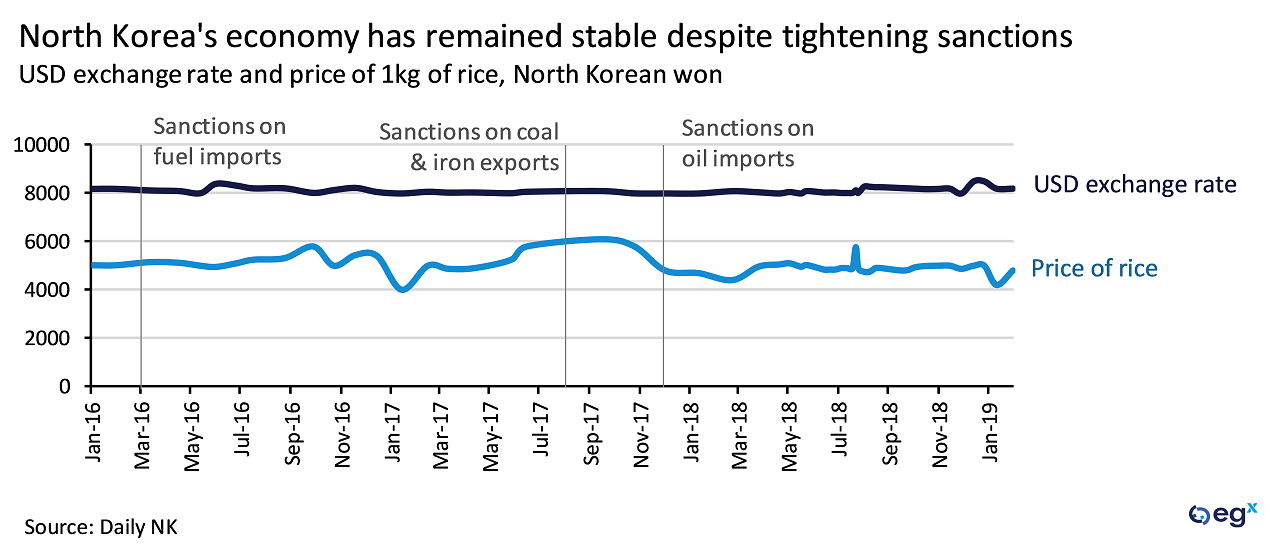 The fallout will create additional domestic criticism for South Korean president Moon Jae-in, who led efforts to organize the talks. Furthermore, Trump's reiteration of his view of the unfairness of the military relationship with South Korea will cast additional doubt on the reliability of the US alliance.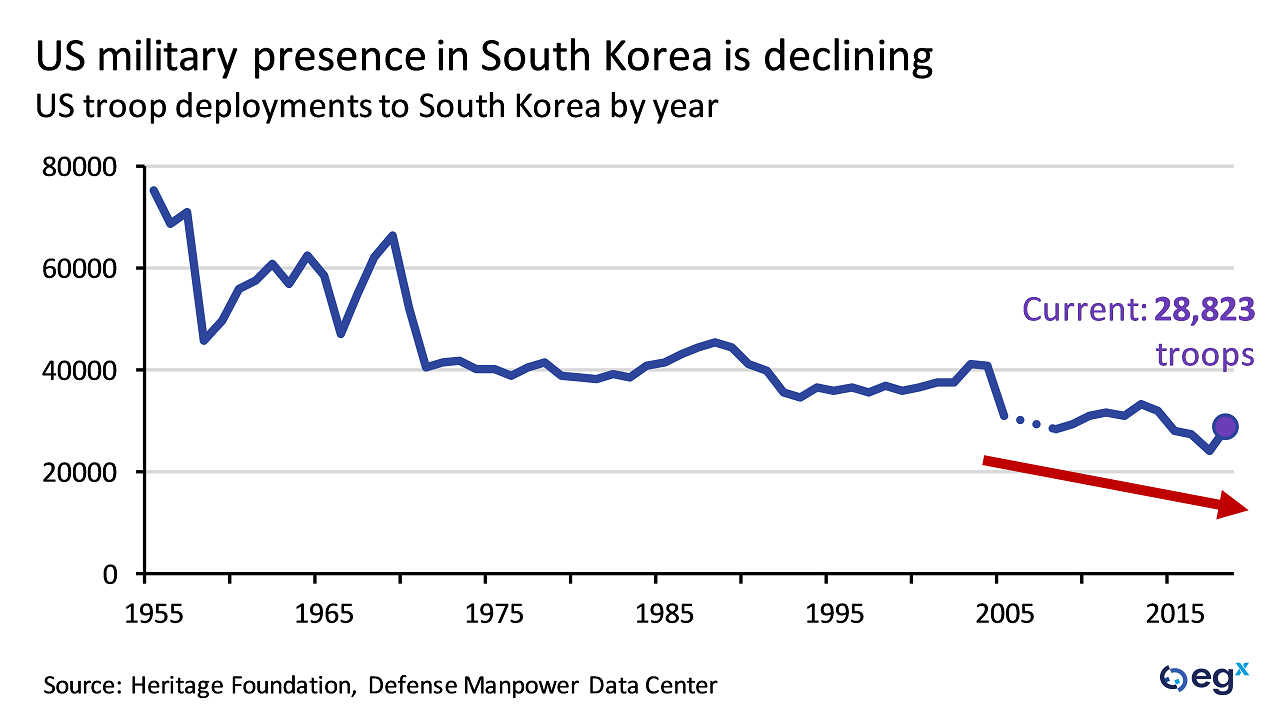 A deterioration of the US-South Korea military alliance also impacts the economic relationship. South Korea is expected to be exempt from the US auto tariffs likely to be imposed in the coming weeks, but its status may be at risk if bilateral ties worsen.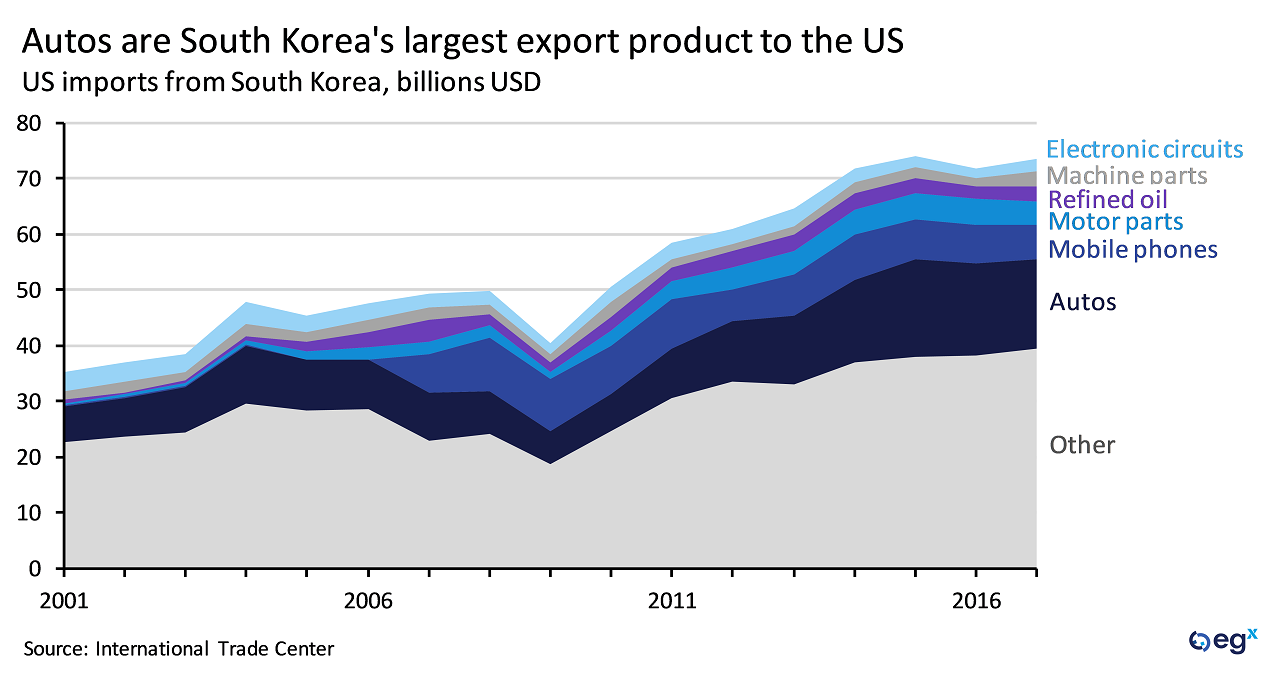 Potential for economic development
Kim's top priority in negotiations with the US is an easing of sanctions on North Korea, which could provide a much-needed boost to its economic development.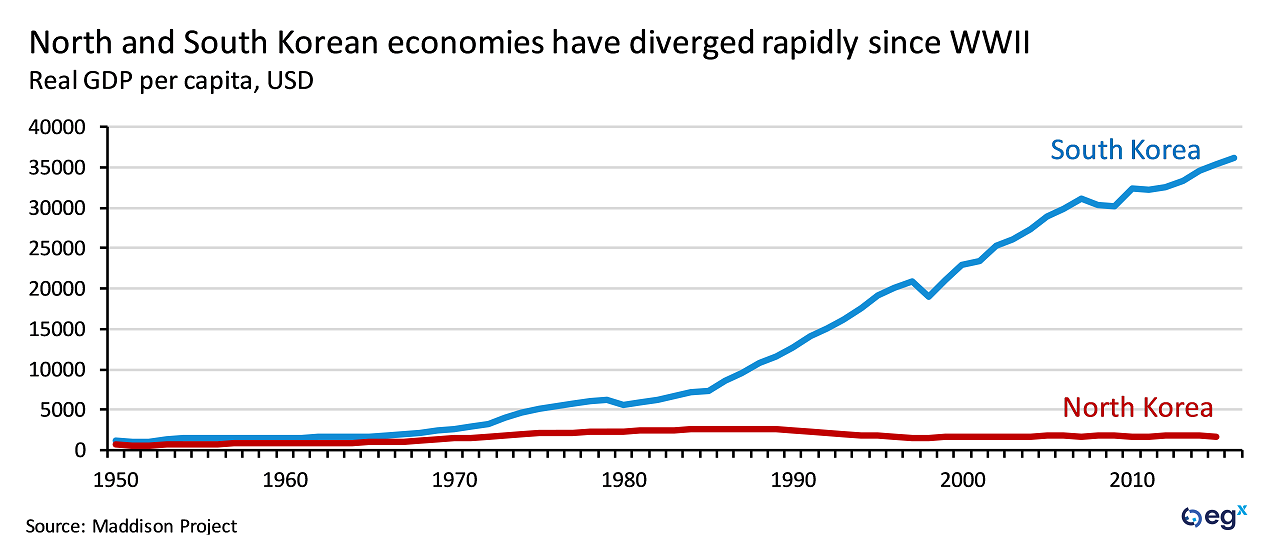 An opening of North Korea's economy would create opportunities for foreign firms to take advantage of its cheap labor and natural resources. This has been a key goal for South Korean companies, particularly with ambitious projects to connect the countries' rail lines with Russia and China.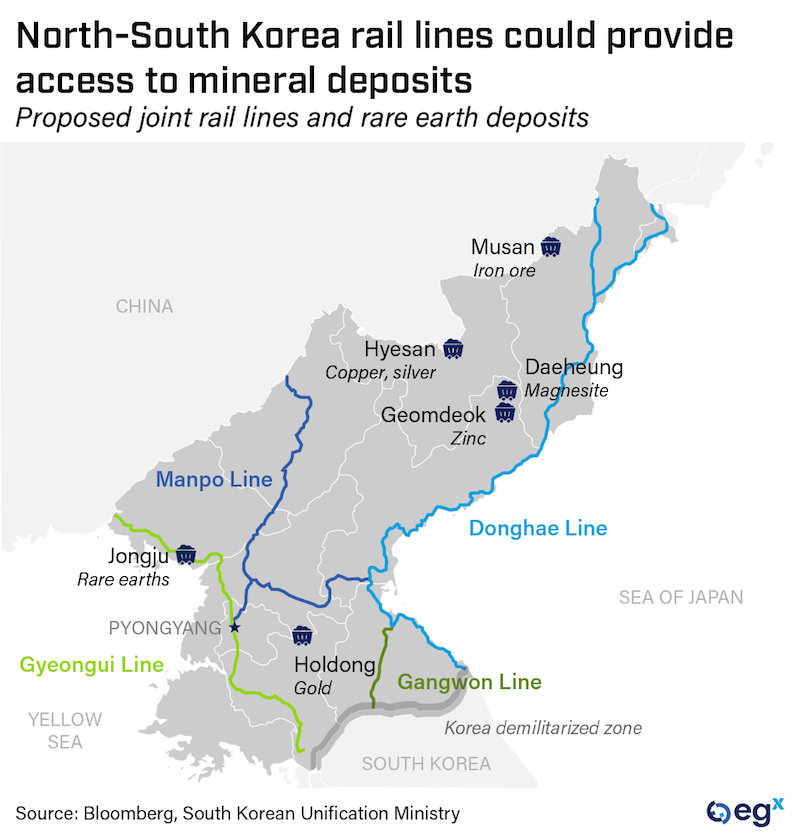 However, the biggest winner in this situation likely would be China. China wields a dominant political and economic influence over North Korea and will be an attractive financer due to its ability to offer low/no-cost capital with soft conditions for infrastructure projects.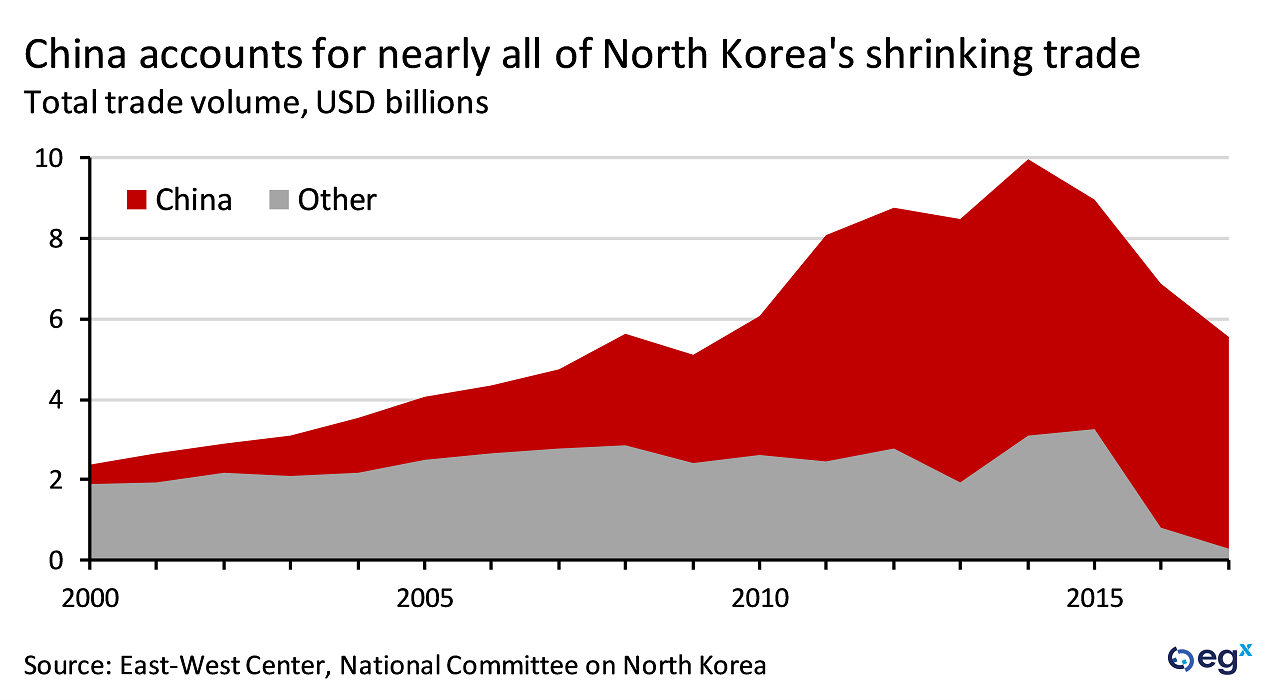 Furthermore, North Korea has leaned toward the Chinese state-led model of development of designating special economic zones (SEZs). It operates more than 20 SEZs in total, with many aimed at attracting economic support and investment from China.