Victory for Ramaphosa, but troubles ahead
South African President Cyril Ramaphosa is on track to lead his ruling African National Congress (ANC) to a comfortable majority in the 8 May general election, likely winning 58-60% of the vote. The ANC should also hold on to all the provinces it currently controls against the opposition Democratic Alliance (DA).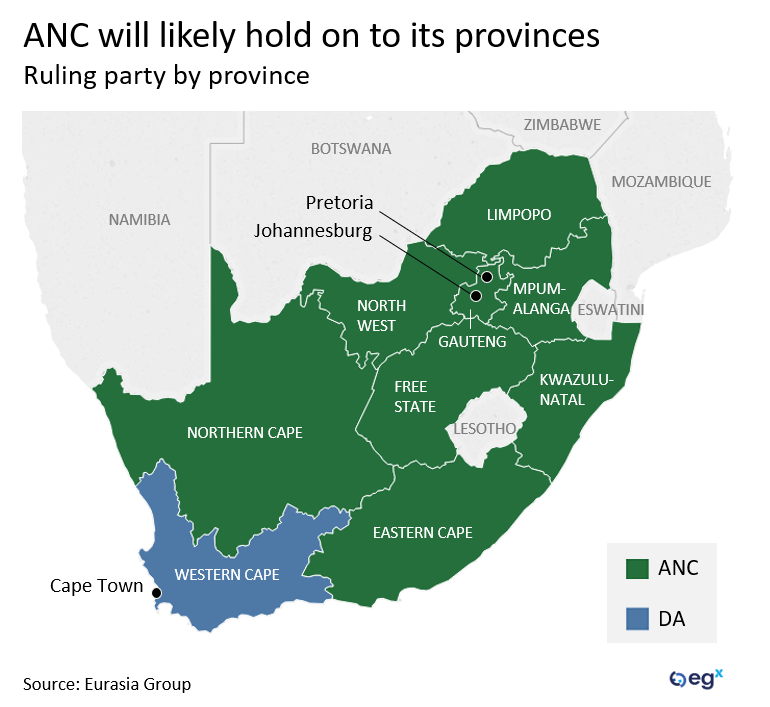 Despite this, Ramaphosa's political capital will continue to be undermined by loyalists to ex-President
Jacob Zuma
within the ANC. Ramaphosa's anti-corruption platform poses an existential threat to the patronage networks of the Zuma faction. Beneficiaries of this network will try to weaken Ramaphosa or otherwise remove him from power.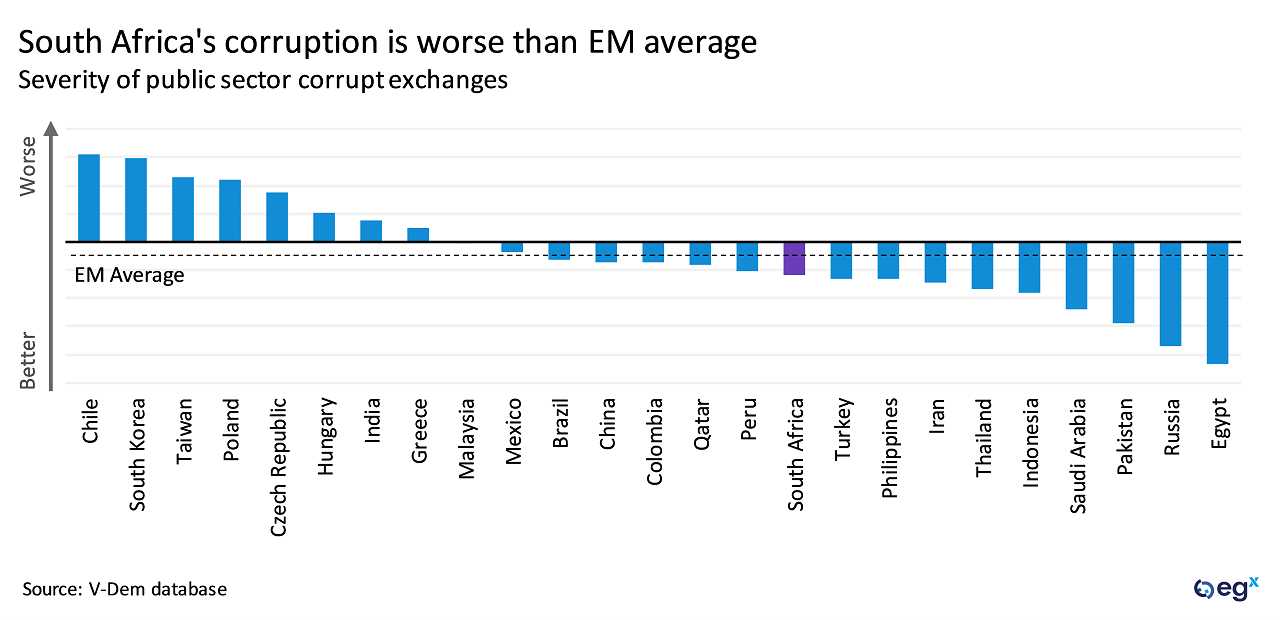 The Zuma faction will pressure Ramaphosa by pushing controversial issues like land reform, which calls for the expropriation of land without compensation. Ramaphosa is likely to survive these threats to his position but will likely need to make limited concessions that will nevertheless push his policies toward more populism.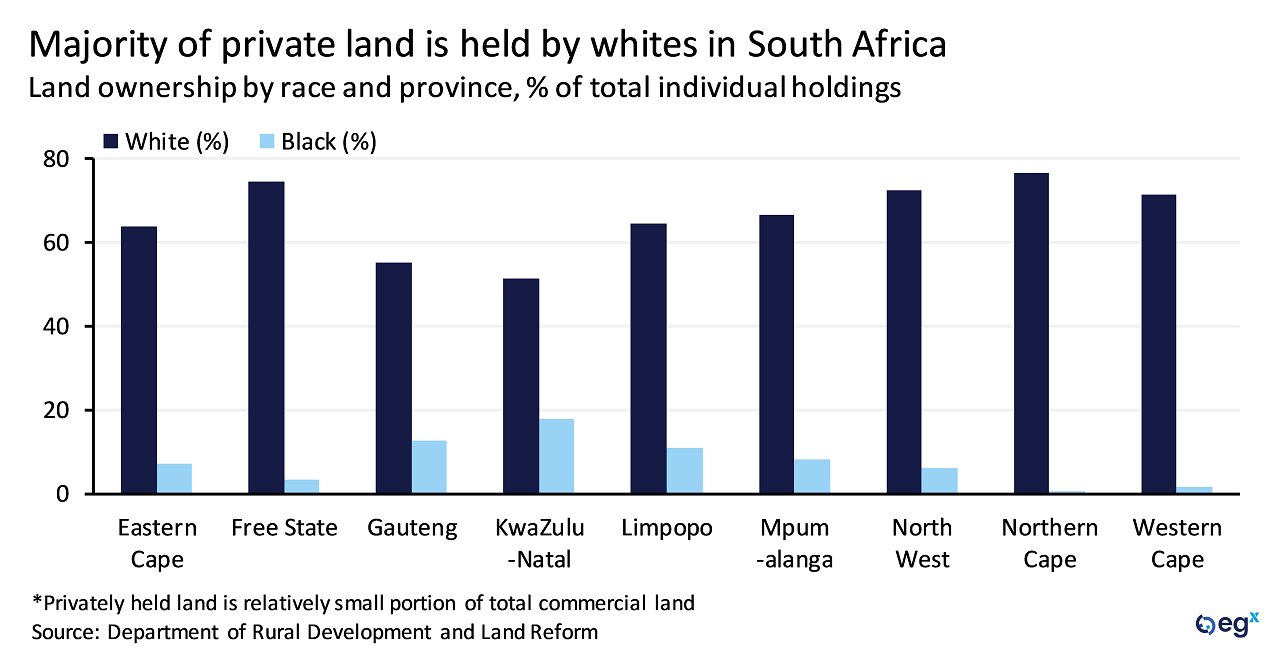 An economy in need of reform
Ramaphosa's political constraints mean he will struggle to implement his reform agenda aimed at reviving a stagnant economy.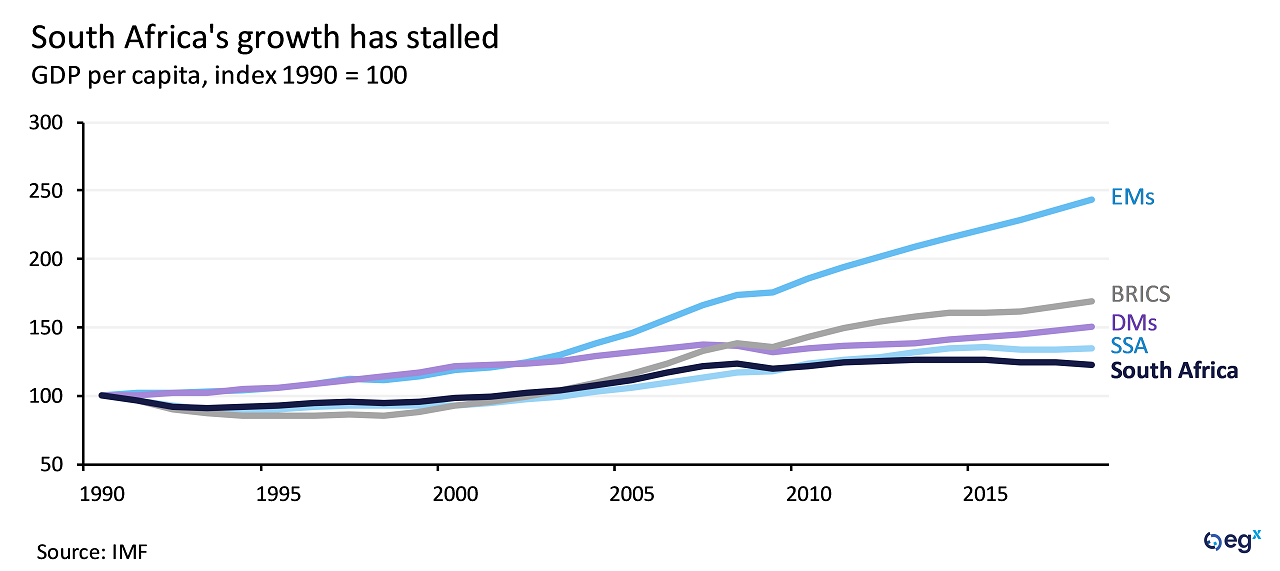 A key target is the country's persistent unemployment problem; the official unemployment rate is 27%, although unofficial estimates and youth unemployment are much higher. Ramaphosa has promised to create a total of 1.375 million jobs by 2024, primarily through a stimulus plan financed by direct investment.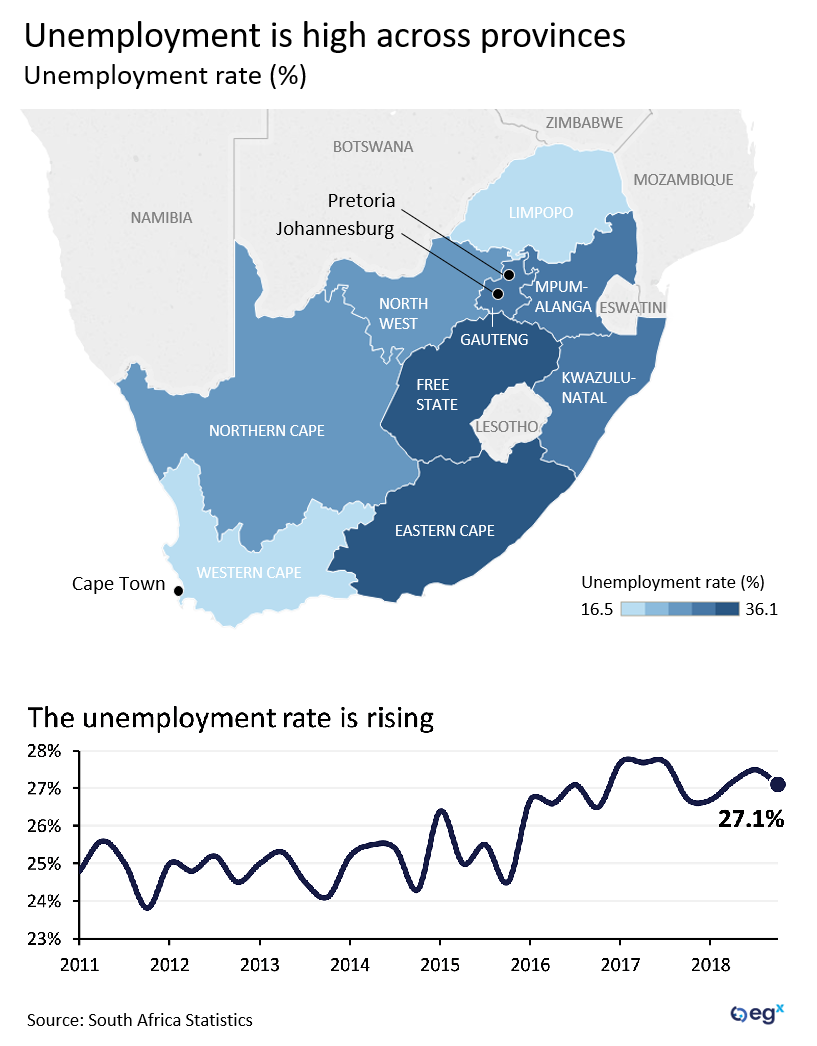 Investors likely will remain skeptical about Ramaphosa's ability to improve the business climate, including addressing the operational and financial problems at the state-owned electricity company Eskom.
Piecemeal solutions have averted a near-term collapse, but costs are mounting heavily and progress on structural solutions is slow, meaning more outages are likely this year.