Netanyahu set for re-election
With an unexpected boost from US President Donald Trump's recognition of Israel's sovereignty over the Golan Heights, Prime Minister Binyamin Netanyahu is leading the polls ahead of the April 9 vote.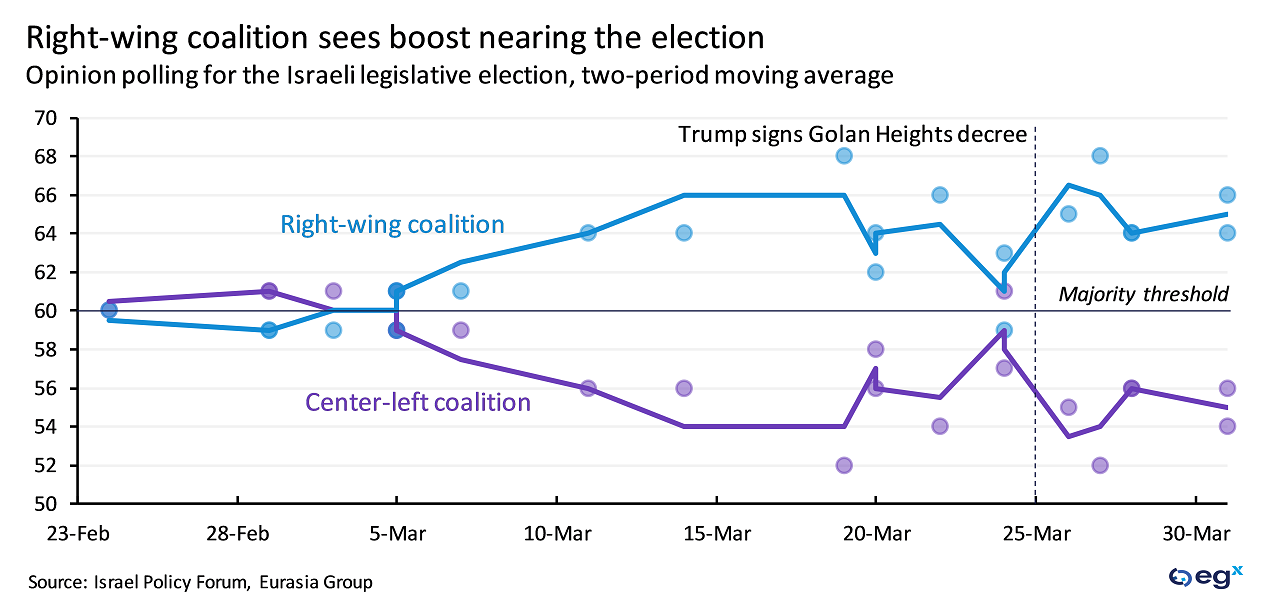 The Golan declaration has helped to sideline the conversation around the various corruption scandals that have loomed over Bibi's campaign. The hearings around these cases will take months, and a formal decision on indictment proceedings won't come until after the election.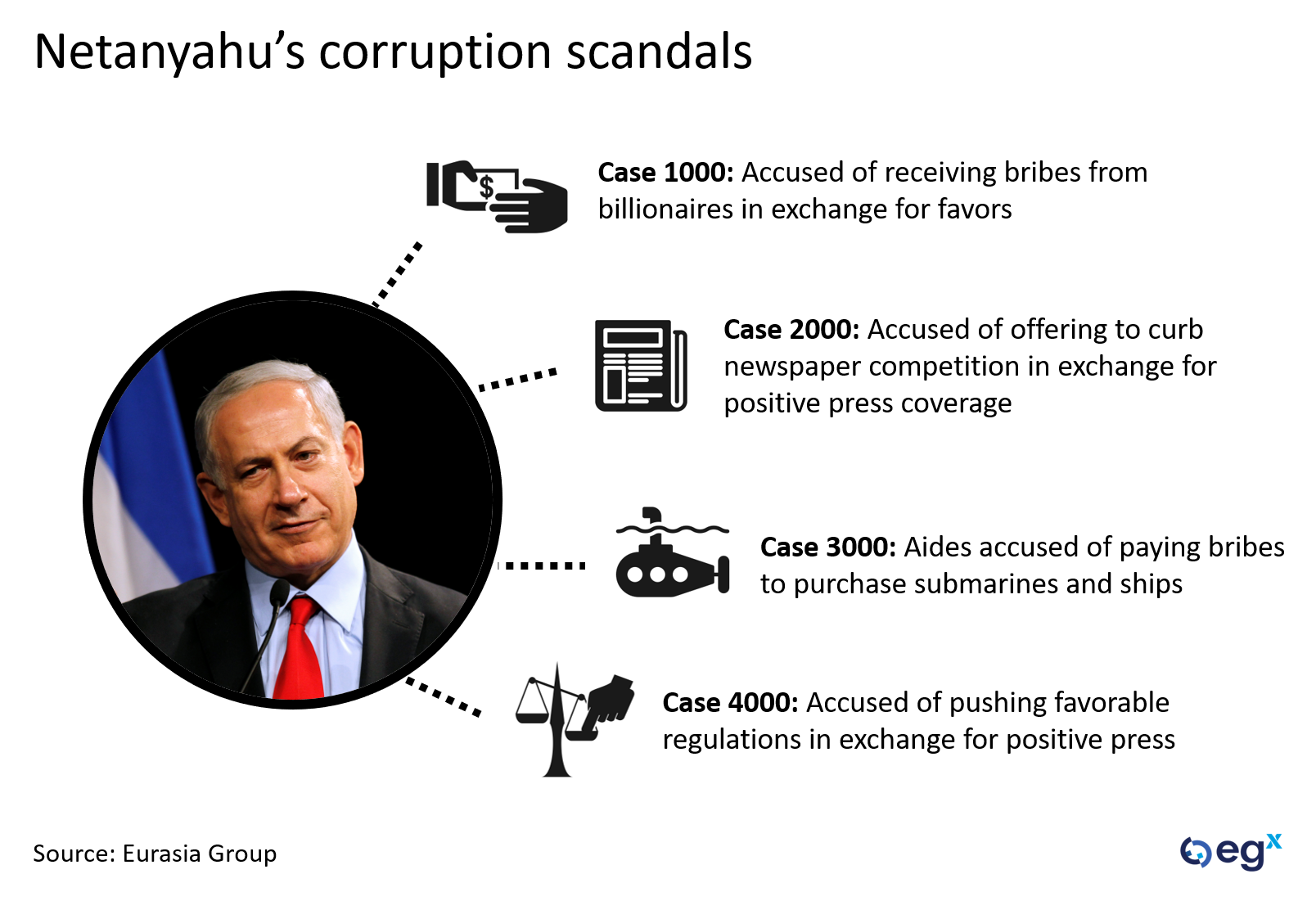 The economy remains voters' top concern according to polls. Netanyahu's reputation as having presided over a decade of strong economic performance will help boost his case.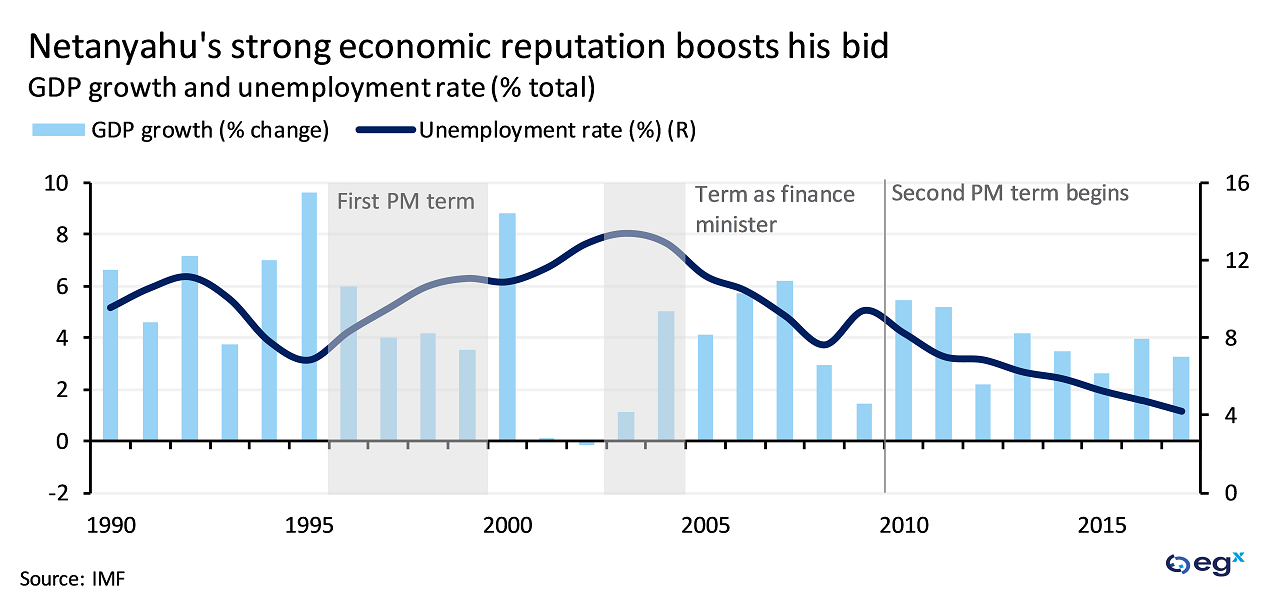 The recent escalation of tensions in the Gaza Strip remains a risk, but absent another full-blown war it is unlikely to significantly impact Netanyahu's re-election chances.

Balancing the US relationship
In contrast to a more fraught relationship under former President Obama, Netanyahu has benefitted from a strong personal relationship with Trump. US aid to Israel remains a critical component of the alliance, particularly given the US administration's more hostile stance towards Iran.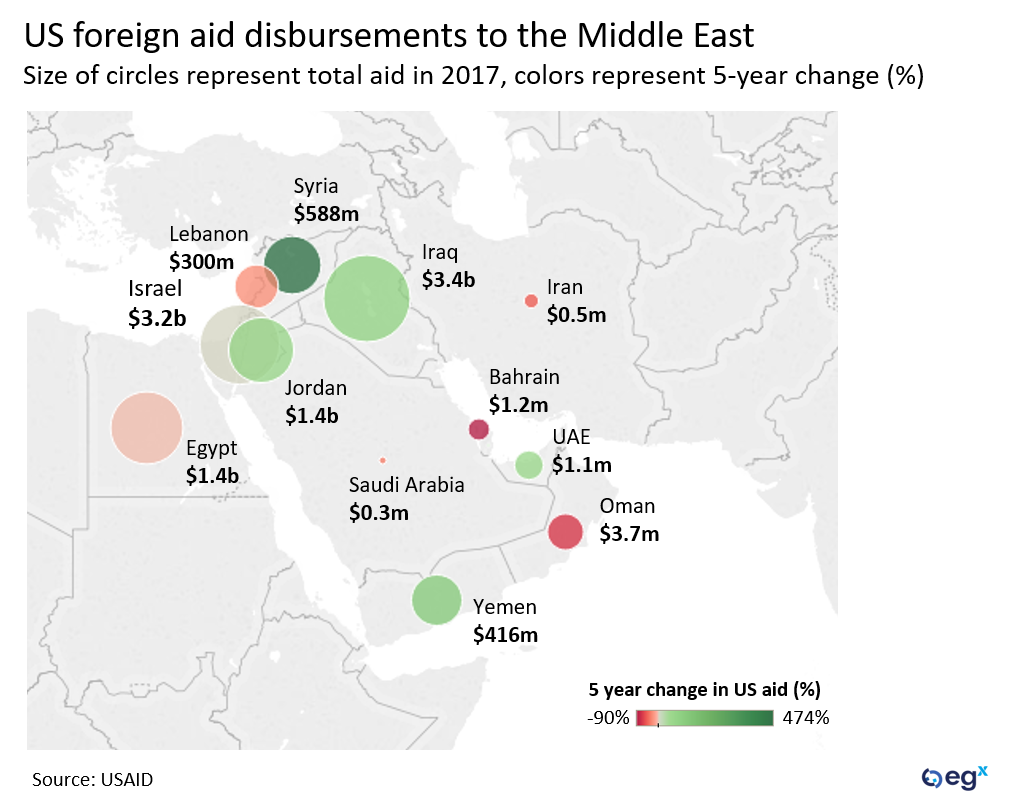 While the US remains Israel's most important economic and security partner, Netanyahu has prioritized strengthening economic ties with China, especially in the vital tech sector. Israel has come under heavy pressure from the US on this front, and will need to strike a balance between meeting US demands and not significantly damaging its relationship with China.