The race
Last night the 10 leading Democratic presidential candidates met in Houston to debate the future of the United States and their party.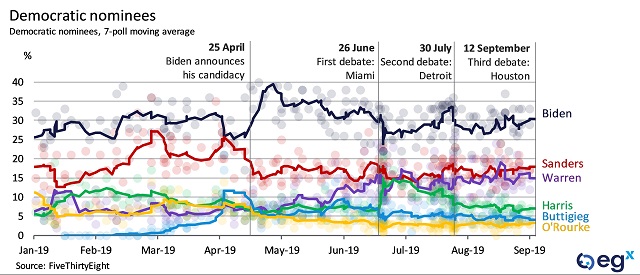 Former Vice President Joe Biden continues to lead all Democratic presidential candidates. However, his lead remains tenuous, and Eurasia Group believes his odds of securing the nomination are less than 50%. On the party's left, Bernie Sanders' support has remained steady in recent months, and Elizabeth Warren has made slow but steady gains.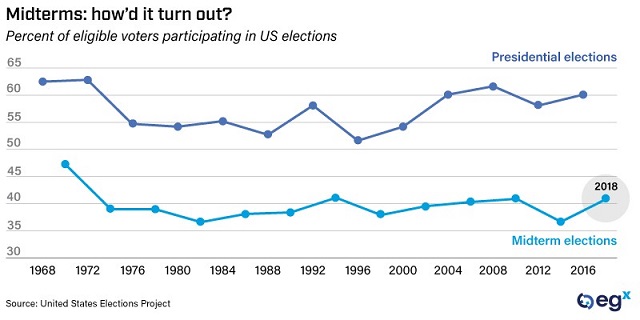 Voters likely will turn out in record numbers for both the Democratic presidential primaries and on 3 November 2020. The 2018 elections saw the highest midterm turnout since 1994, and some early studies predict turnout as high as 70%. Higher voter participation in the primary process could boost the chances of less traditional candidates.
The politics of the economy
The slowing economy is likely to play a key part in the presidential election, with financial market indicators such as the yield curve reflecting a heightened probability of recession. Consensus odds of a recession in the middle of the 2020 campaign have increased from 15% just one year ago to 35% today.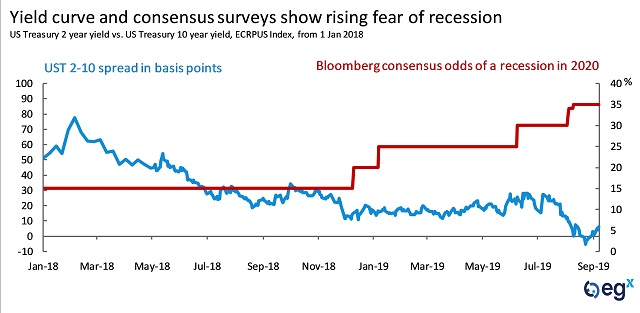 Despite strong employment data, business confidence continues to be affected by concerns over the trade conflict with China, which is having a larger negative impact on states Trump won.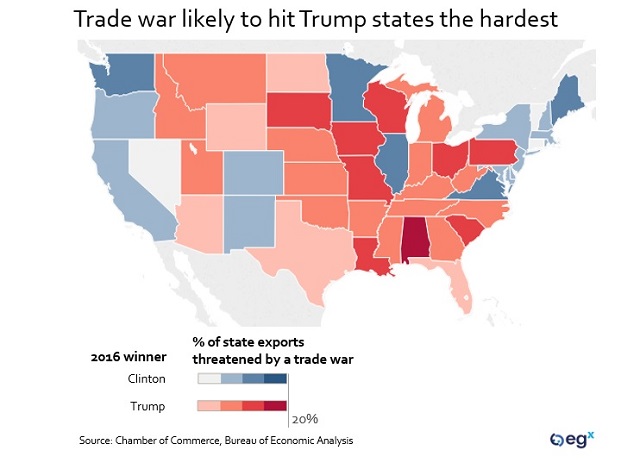 The president is showing some willingness to come to a trade deal with China, and the likelihood of further escalation has decreased somewhat within the last few weeks.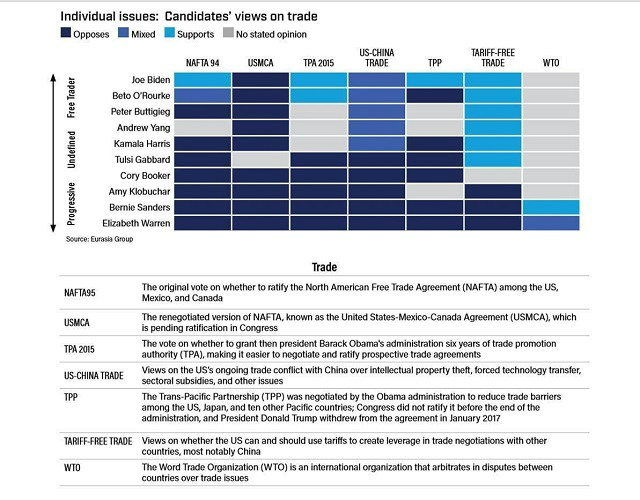 Within the Democratic field, there is a range of positions on trade policy, with Bernie Sanders and Elizabeth Warren leaning in a more protectionist direction than Joe Biden and Beto O'Rourke.
Climate and healthcare to be big GOP/Democratic divide
A six-hour long
climate policy town hall
in September revealed the Democratic field's commitment to rapid decarbonization. While Joe Biden, Pete Buttigieg, and Andrew Yang showed less tolerance for fossil fuels relative to Obama-era policies, Elizabeth Warren has suggested (via tweet) that she would ban fracking on taking office (a position that will almost certainly have to be rethought if she wins the nomination).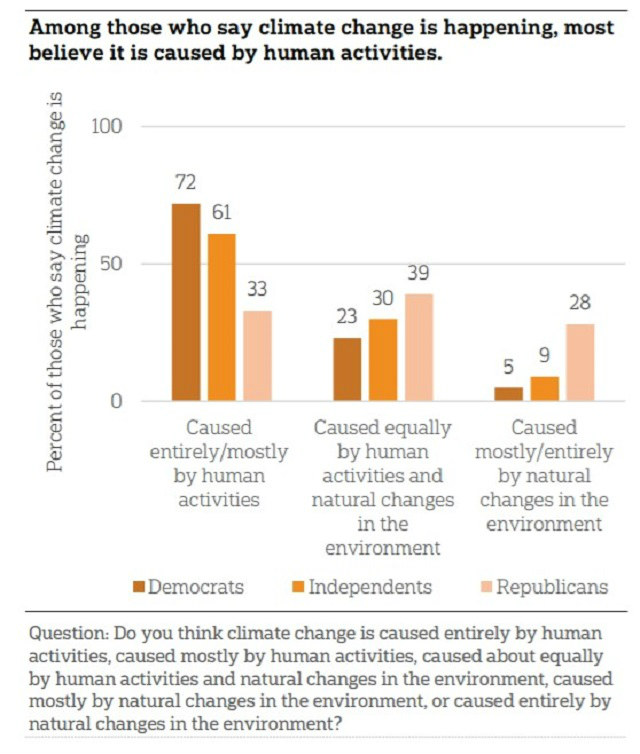 Healthcare has also been a major issue
in the Democratic debate, with questions ranging from steps to preserve and improve "Obamacare" to consideration of a government single-payer "Medicare-for-All," and controversies over the role of private employer-provided health insurance. Polls consistently show that healthcare is the most important issue to voters, although the cost of healthcare appears to be more of a concern than access, which could force candidates to come back to the center. With healthcare accounting for roughly 18% of the US economy, the consequences for markets are likely to be very significant.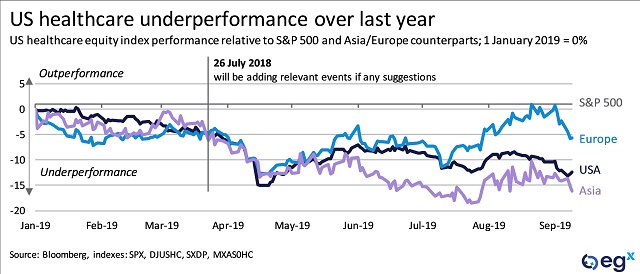 Timeline to come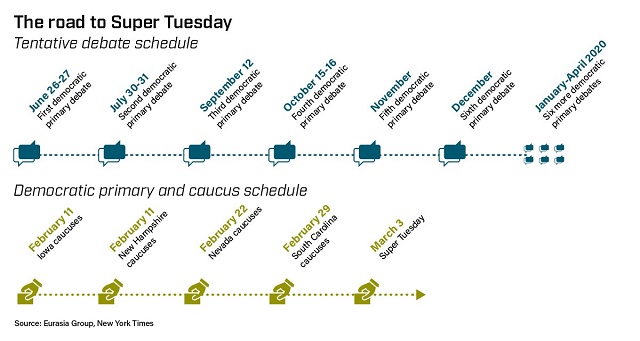 February 3, 2020 brings the first real indicators of who will win the nomination, as the Democratic presidential hopefuls battle for Iowa's 41 delegates, and then New Hampshire's 24 eight days later. The race has already had some impact on markets, an effect that will grow as we inch closer to Election Day 2020.