Trump turns up the heat on Mexico
On 30 May, US President Donald Trump abruptly announced that he intended to impose tariffs on Mexican imports unless it stepped up its enforcement on illegal migration to the US.
The tariffs will first be applied at 5% on 10 June and will be subsequently increased by 5% each month until reaching a maximum level of 25%. They are aimed at curbing the growing flow of Central American refugees that transit Mexico en route to the US.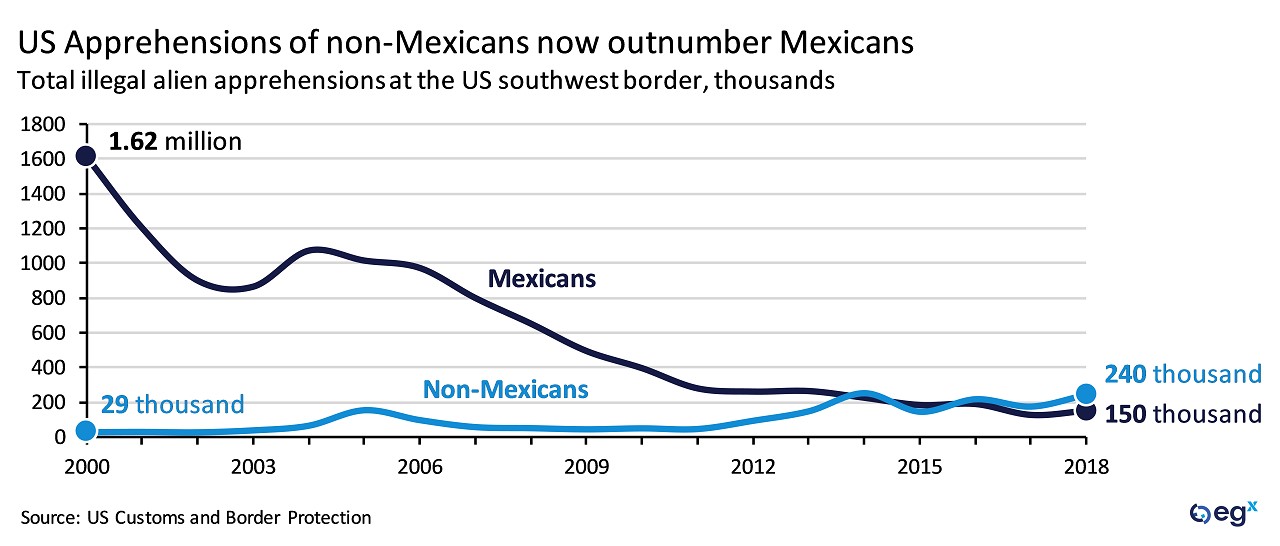 The tariffs come as a surprise as Mexico had already begun stepping up its enforcement of illegal immigration following Trump's previous threat to close the border in March.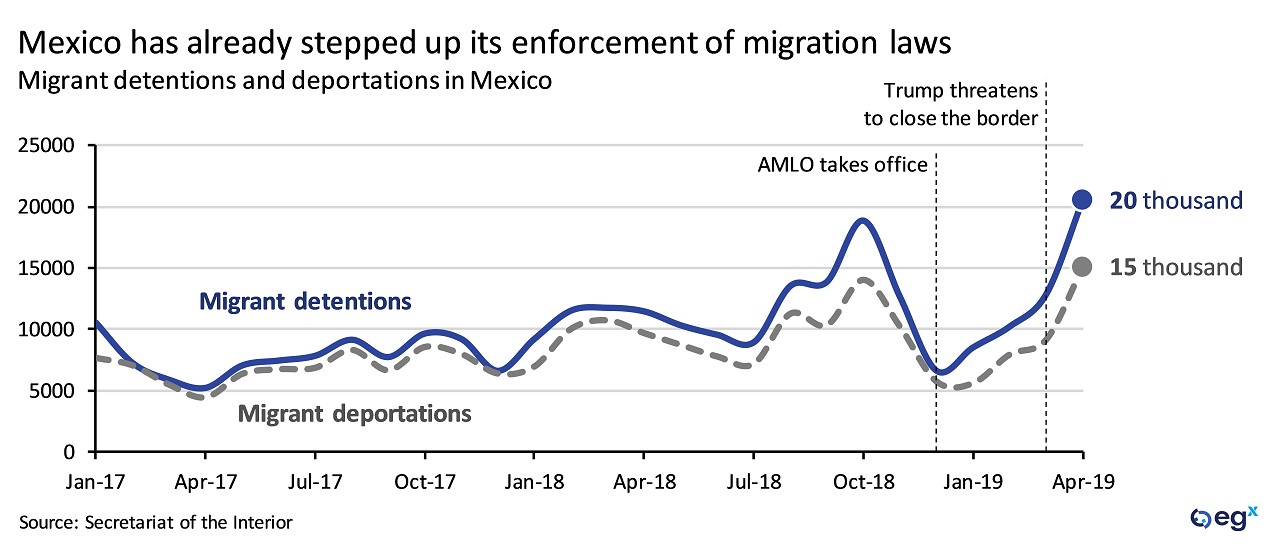 Mexico is unlikely to permanently stem the flow of Central American migrants: They are fleeing structural issues, such as political instability, organized violence, and vulnerability to the impact of climate change. Moreover, Mexico's efforts to stem migration will suffer from resource constraints in the context of the government's ongoing austerity push.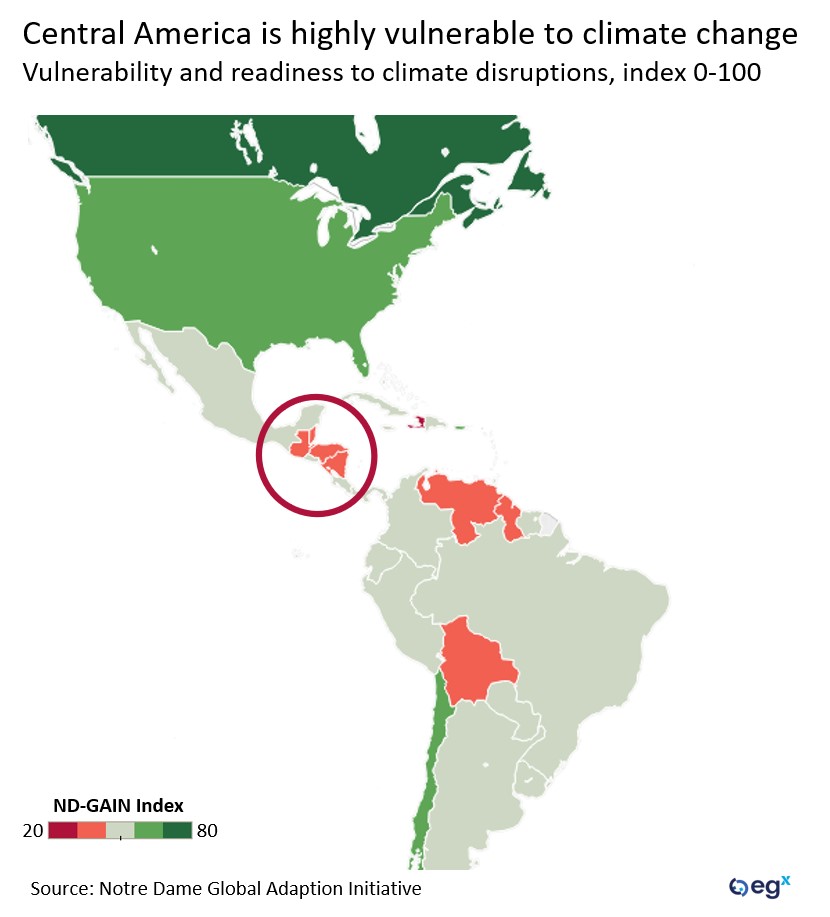 Economic implications of the tariffs
The tariffs, if imposed, will have a significant impact on Mexico's economy, which is highly reliant on exports to the US. The tensions also
lower the ratification odds of the US-Mexico-Canada Agreement (USMCA)
this year, increasing uncertainty.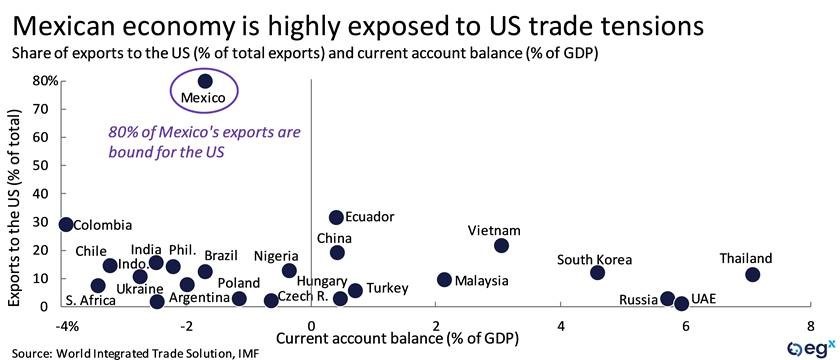 The impact of the tariffs will also blow back to the US via higher import prices and subdued domestic demand. They will also disrupt the tightly integrated supply chains between the two countries in industries such as automobiles.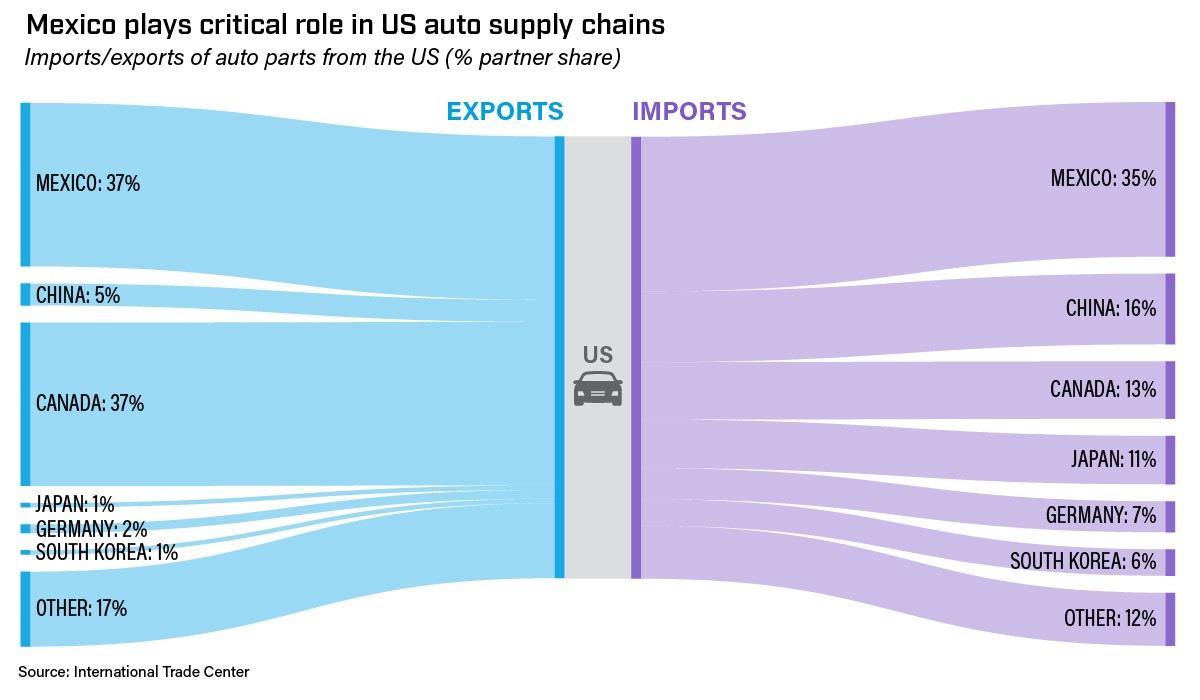 The biggest blowback will occur to states such as Arizona, Michigan, and Texas—states that are crucial to Trump's bid for reelection.
Mexico will add to this pain by placing tariffs on producers located in these and other politically important states
.