A critical escalation of trade tensions
On May 10, the US dramatically escalated trade tensions by raising its tariff rates on $200 billion in Chinese imports from 10% to 25%, and by further threatening to raise tariffs on the $325 billion of Chinese imports.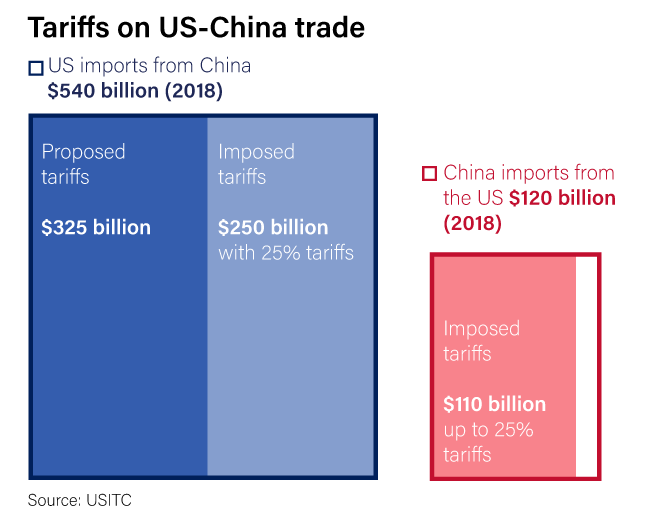 The US escalated tensions again on May 15 by announcing it would place Huawei, China's largest telecom company, on its Entity List, denying US suppliers from selling to Huawei without a license.
The move, which parallels the actions taken against ZTE last year, jeopardizes Huawei and China's 5G ambitions, and will likely ground any serious trade negotiations between the two countries.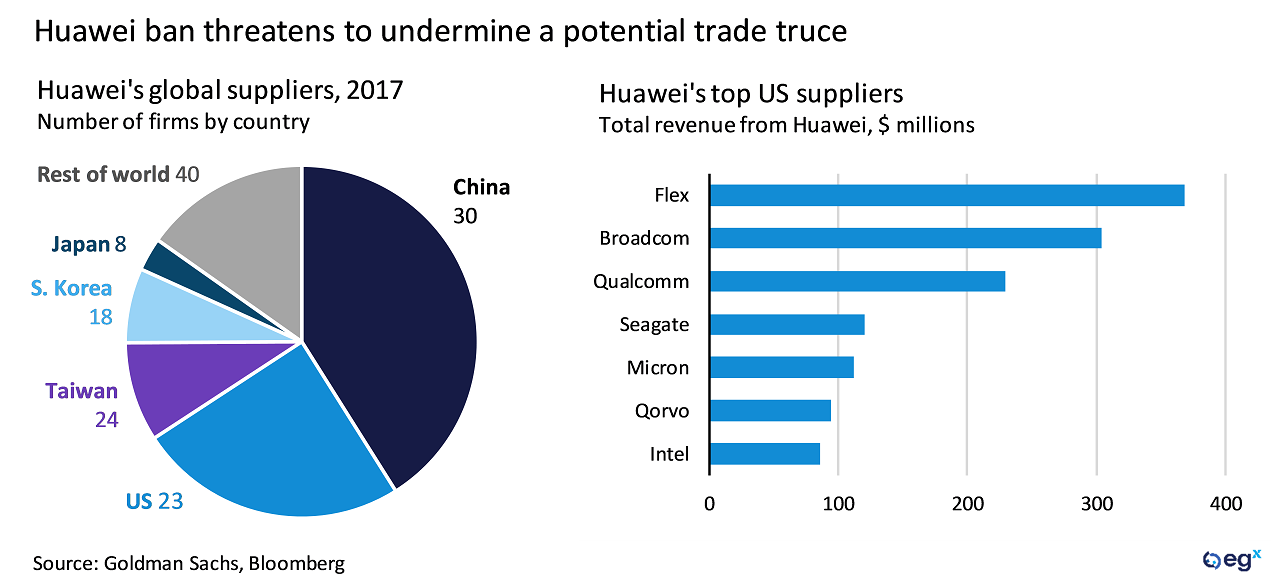 The trade war has already taken a toll on the US, particularly among Midwest farmers, who make up a key part of Trump's electoral base. Trump's response reaction to shifting domestic political dynamics are an important variable, but for now serious negotiations are likely off the table and more economic pain is likely.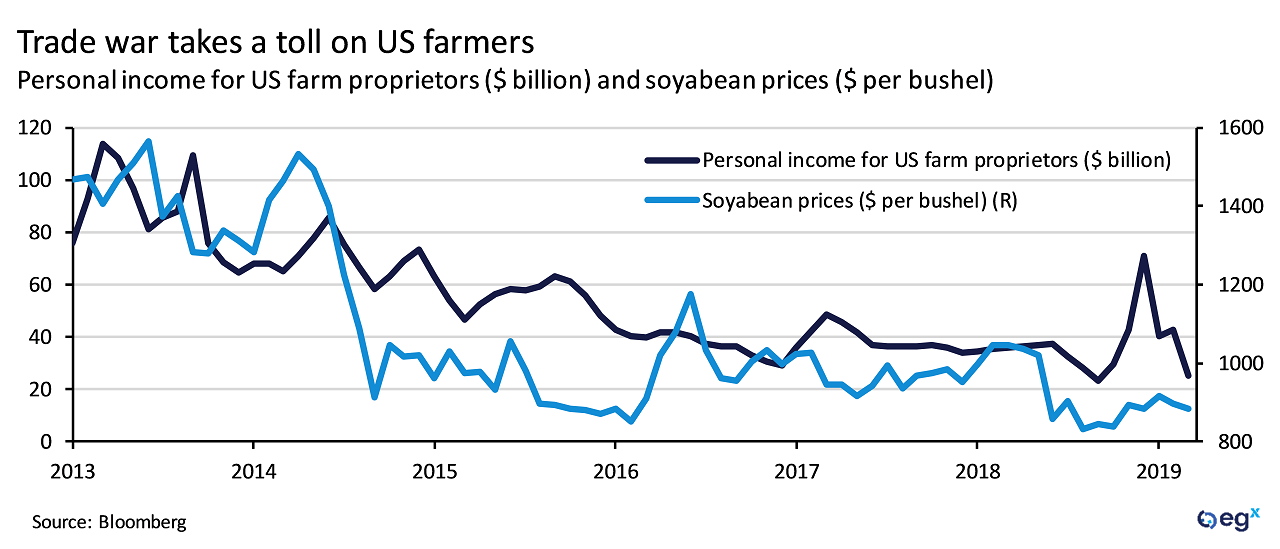 Growing risks for china
China responded to the latest increase in tariffs by raising its own existing tariff rates on $60 billion in US imports.
Despite what it sees as an openly hostile act regarding Huawei, China likely will refrain from more serious and escalatory retaliatory actions, such as a large currency depreciation or selldown of its stock of US treasuries, which threaten a blowback to China's economy.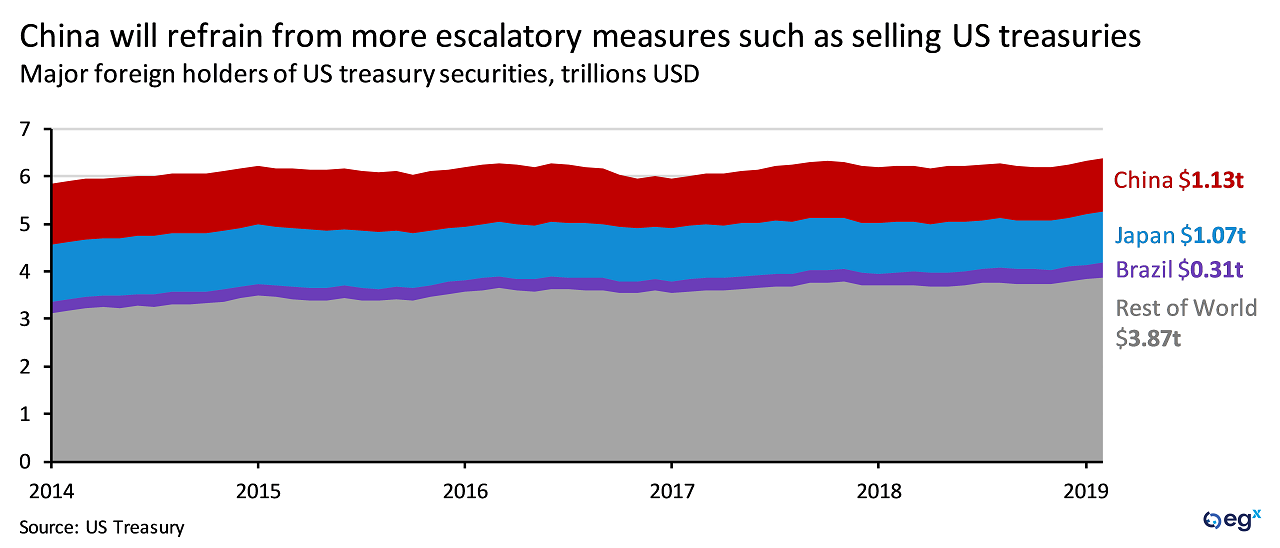 Instead, Beijing will increasingly focus on seeking out long-term economic resilience. It is facing pressures on both external and internal fronts: externally from the weakening exports, and internally from slowing growth and the sluggish response to domestic fiscal stimulus.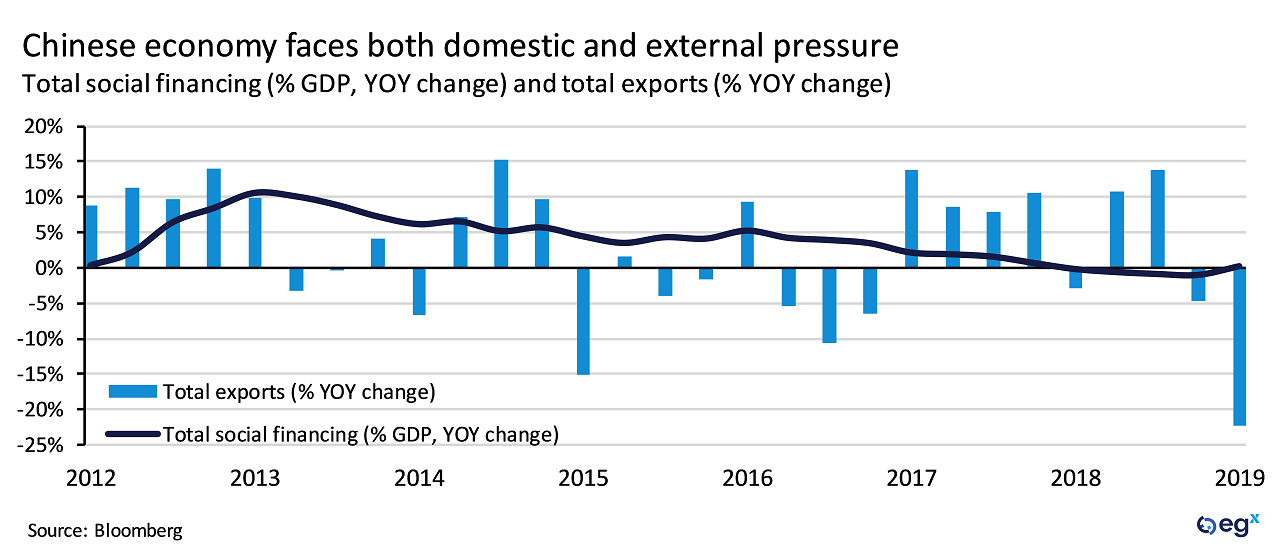 Over the long-term, the trade war could also dent China's FDI flows by incentivizing companies to relocate their supply chains to less geopolitically sensitive areas in the world. Southeast Asian economies, and potentially North America, are likely to benefit from this shift.