Zelenskiy heading to victory
Ukraine will head to the polls on April 21 in a run-off election pitting comedian Volodymyr Zelenskiy against President Petro Poroshenko. Zelenskiy handily outperformed Poroshenko in the first-round vote on March 31 and likely win in the second-round.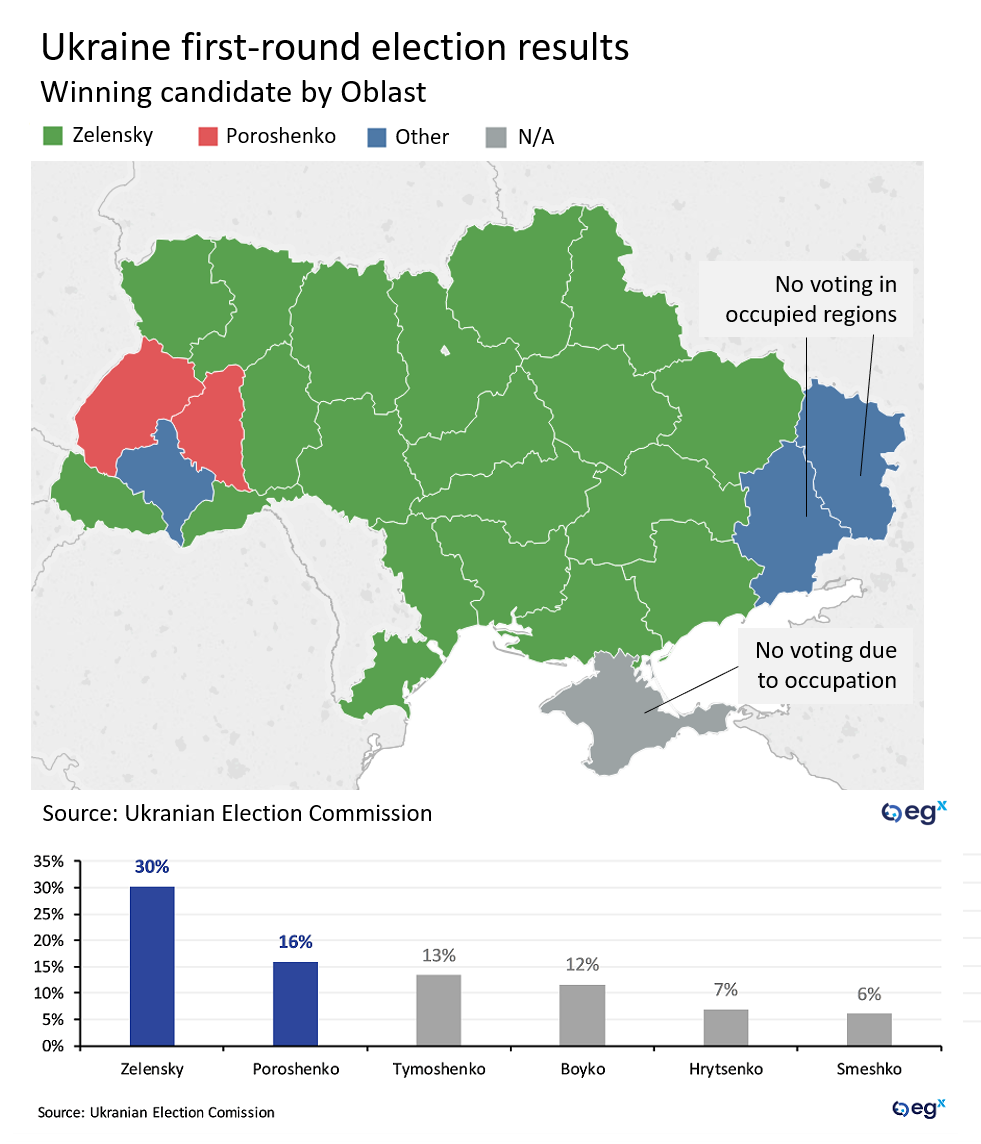 Zelenskiy's unexpected surge in popularity has been driven by his position as an outsider candidate in a period of widespread anti-establishment sentiment following the ousting of former President Victor Yanukovych in 2014.

However, there are questions about Zelenskiy's own ties to the establishment in Ihor Kolomoisky, the oligarch who owns the 1+1 channel which airs Zelenskiy's show and which has prominently featured his campaign.

Unclear policy direction under Zelenskiy
Zelenskiy has remained intentionally vague on his policy agenda, but his advisors have made efforts to reassure investors ahead of the vote. He will likely cooperate with the IMF, given the country's high external debt repayments in upcoming years.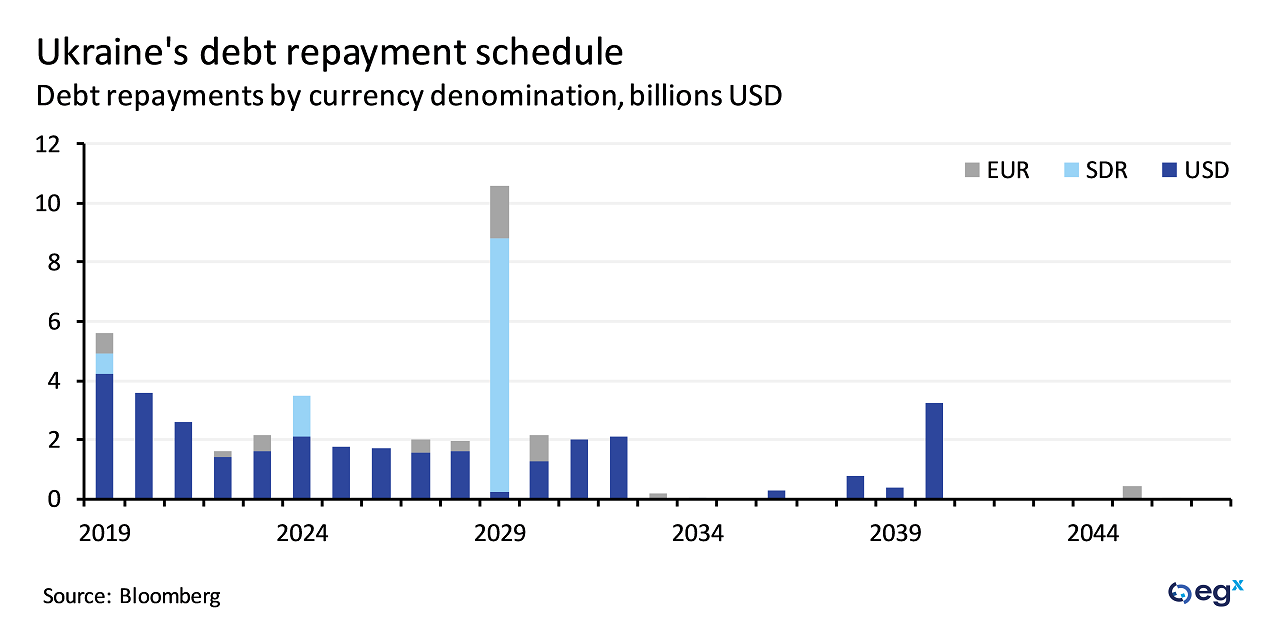 The IMF deal will likely be contingent on the continued lifting of subsidies on natural gas and electricity for households, allowing prices to rise to market levels. This will come at the cost of further economic pain and hits to Zelenskiy's popularity.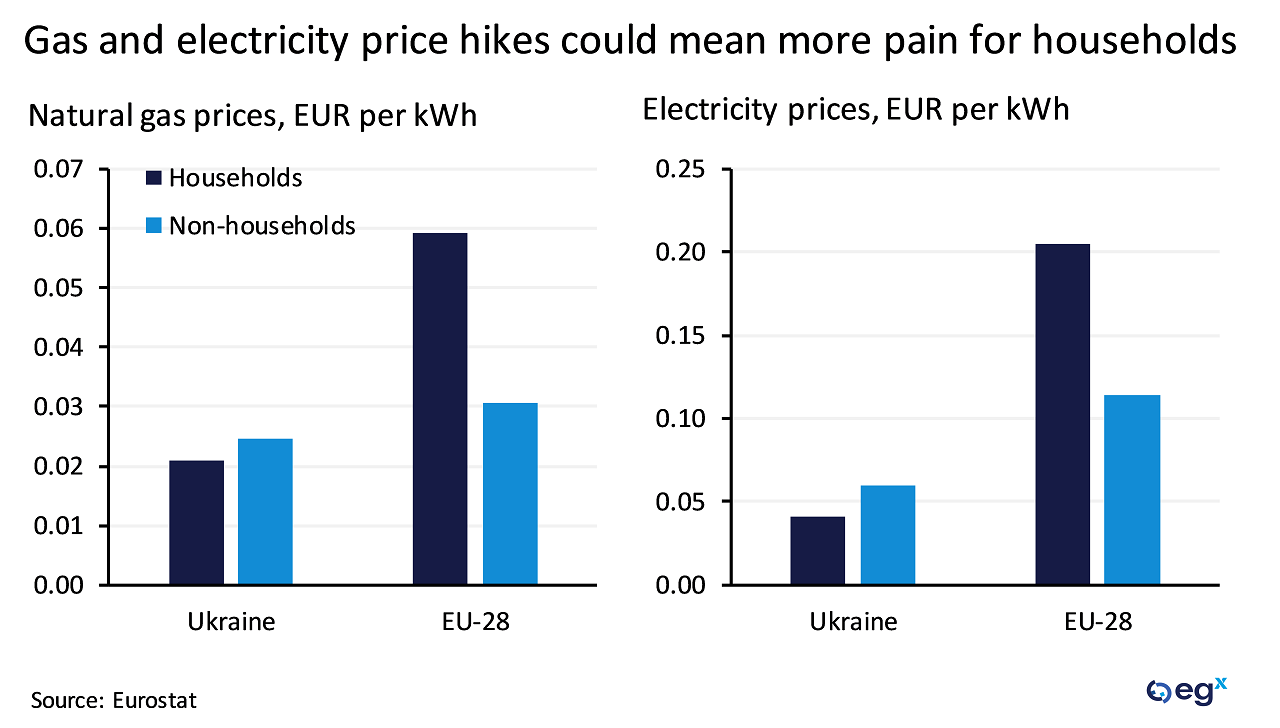 Ukraine's economy has continued to recover from the damage done by the conflict with Russia, although fighting will continue for the foreseeable future. More broadly, the country will continue to struggle with corruption and inequality.